ESPN reported Thursday that the WNBA is proposing a 22-game season to players, one that would be played entirely at the IMG Academy in Bradenton, Florida.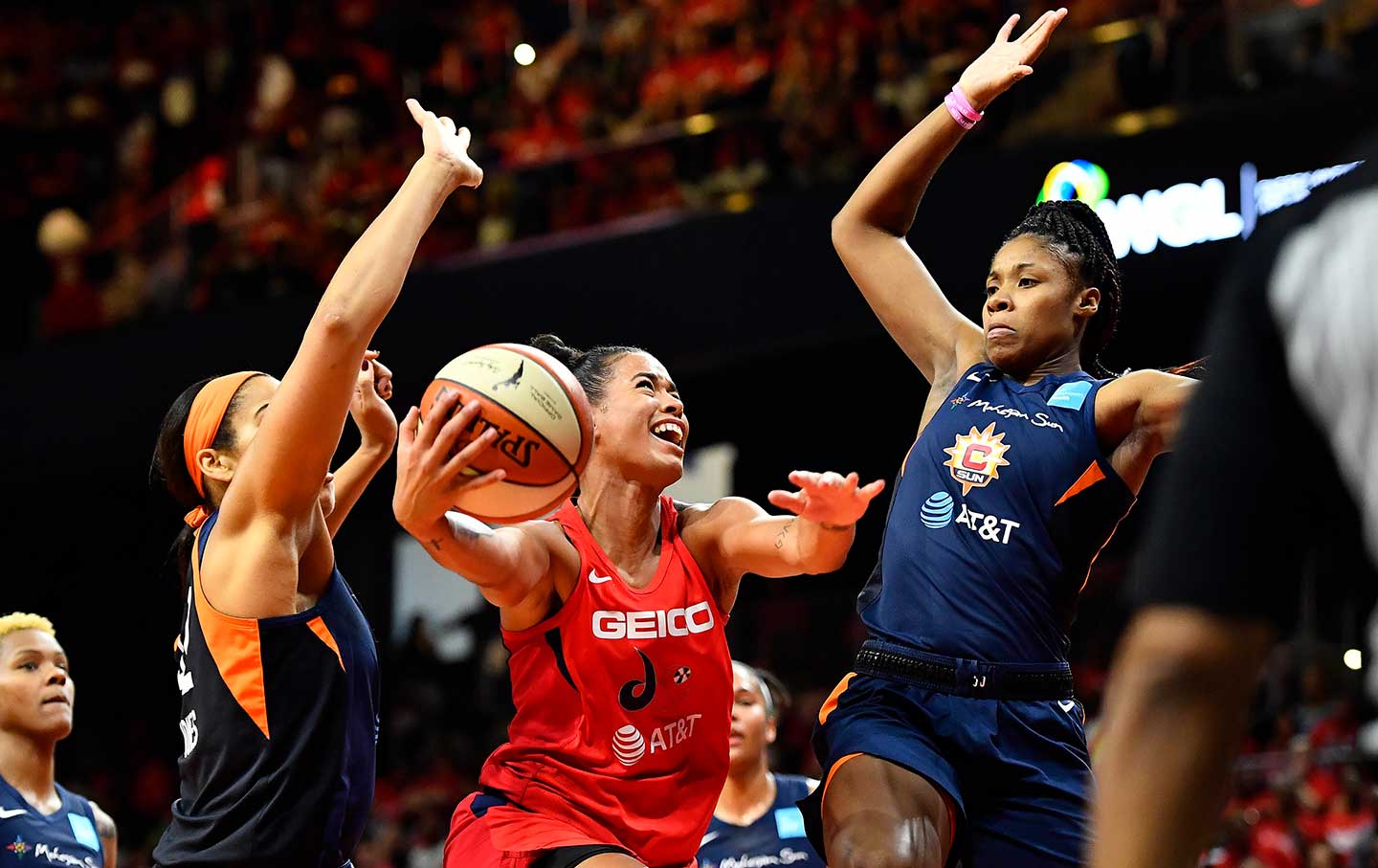 The plan remains tentative, with the league aiming to hold its playoffs in October.
Players Yet to Respond to WNBA Plan
Players only recently learned of the proposal, according to sources cited by ESPN. The plan is not final, and players have not agreed to it at this time. The WNBA did not confirm that it had made any offer at all.
The WNBA had planned to play a slightly expanded 36-game regular season for the first time in 2020, up from the 34 games played in 2019.
This year's season would tentatively begin on July 24, according to a report by ESPN's Mechelle Voepel. The league will likely ask for salary cuts, with a source telling Voepel that players might make about 60 percent of their normal salaries until the proposed plan. However, it's likely that the players will negotiate off the current proposal rather than accept it as final.
"No decisions have been made," Women's National Basketball Players Association executive director Terri Jackson told ESPN.com. "Players are considering all their options.
If the WNBA begins play on July 24, it will be the first professional basketball league back in the United States. The NBA has announced plans to return to play on July 31, with just 22 of its 30 teams resuming their seasons.
The IMG Academy is located about two hours southwest of Walt Disney World, where the NBA will play its games this year.  Founded in 1978, the IMG Academy contains four full basketball courts. The WNBA consists of 12 teams.
Teams Adjusting to Pandemic Offseason
Earlier this week, reports circulated that the WNBA was considering staging its season at one of two locations: with the IMG Academy, or an MGM Resorts facility in Las Vegas. IMG appeared to be the favorite, in part due to the fact that the Las Vegas Aces might hold a significant home court advantage if the entire season was played at or near their facility at Mandalay Bay.
Teams have been adjusting to an unusual WNBA offseason. The WNBA planned to begin its season on May 15, but as with most other sports, the COVID-19 pandemic ruined those plans. The league held a virtual draft on April 17, where the New York Liberty selected Oregon standout Sabrina Ionescu with the first pick. However, a lack of training camps has made it difficult for teams to determine rosters or even give new players a look.
"We can start to build the off-court chemistry, but getting players to understand where teammates like the ball, that really only comes from play," Atlanta Dream head coach Nicki Collen told Yahoo Sports. "That's the part that you can't predict. You just hope that you build as much as you can up to that point and you learn as much as you can on the fly."