The Seattle Storm can win their second title in three years on Wednesday by completing a sweep of the Las Vegas Aces in the WNBA Finals.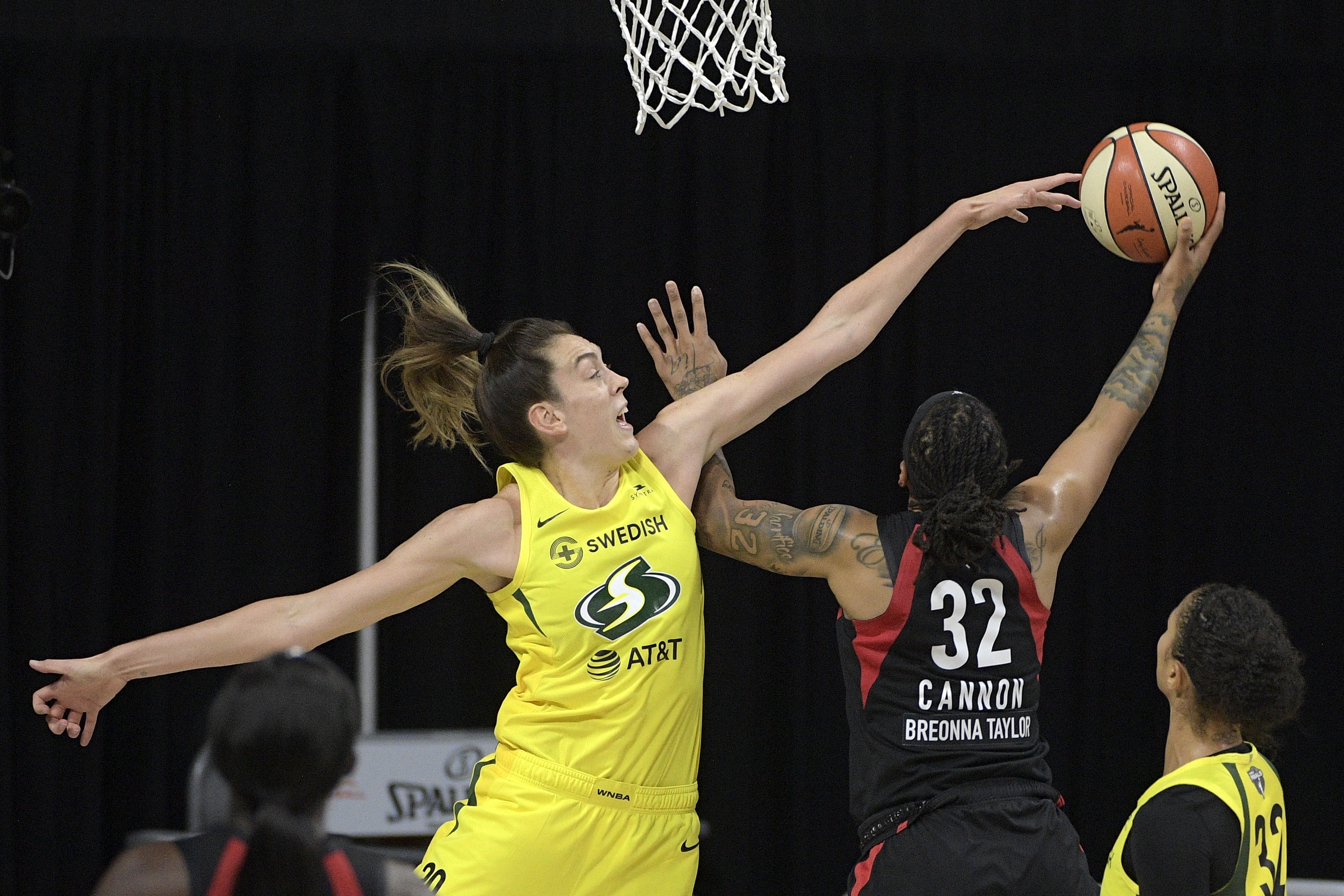 PointsBet lists Seattle as a solid 7.5-point favorite over Las Vegas heading into the third game of the series.
Storm Surging Toward Fourth Title
The Storm won each of the first two games in the best-of-five WNBA Finals by 13 points, winning Game 1 93-80, and Game 2 by a score of 104-91. Seattle has yet to lose in the playoffs, having swept the Minnesota Lynx in the semifinals.
Despite being in a dominant position, Seattle is taking nothing for granted.
---
WNBA Finals Game 3 Odds (via PointsBet)
Point Spread
Las Vegas Aces (+7.5): -110
Seattle Storm (-7.5): -110
Moneyline
Las Vegas Aces: +255
Seattle Storm: -331
Total
Over 171.5: -110
Under 171.5: -110
---
"Because of the injuries of the previous season, because of the adversities that we had to go through from 2018 to 2020, we kind of have that vibe again where it's like anything can happen in a year," veteran Storm point guard Sue Bird told The Seattle Times. "When you've won a championship, that's always going to change from one finals to the next. But we also know anything can happen, so we don't want to let it slip through our fingers."
Seattle is seeking its fourth title in franchise history. Bird played for each of those teams, starting with the first championship Storm squad in 2004.
Since the WNBA Finals moved to a best-of-five format in 2006, teams have gotten out to 2-0 leads on six occasions. All six times, the team that was leading went on to sweep the series.
Las Vegas Must Defy History
The Aces are looking to buck that trend. While Las Vegas looked better on offense in Game 2, and even did a better job containing Seattle's star players, they committed 16 turnovers — far too many against a team as efficient as the Storm.
"The biggest thing we need to adjust is taking care of the basketball," Aces star and 2020 WNBA MVP A'ja Wilson told The Las Vegas Review-Journal. It's harder with the Seattle defense, but at the same time, it's a lot on us. We just need to adjust and communicate with each other."
Aces coach Bill Laimbeer also called for more help from the referees after his team only shot five free throws in Game 3.
"We had no favor from the referees today," Laimbeer told the Review-Journal. "That was a determining factor in this ballgame where we got fouled and didn't get calls, and they got fouled and got the call. They go to the line and they're jump shooters? Please."
So far, Seattle's experience has won out against Las Vegas' youth, and history suggests the WNBA Finals will end on Wednesday. But the Storm know they have to be ready to be pushed by their up-and-coming opponents.
"We know they'll come out very intensely with a high sense of urgency. We really have to mentally be there for that and take that on," Seattle coach Gary Kloppenburg told reporters. "To start the game, you want to kind of approach it like we're down and come in with that chip on your shoulder."