Kemba Walker could make a triumphant return to the Charlotte Hornets because the team is in the market for a backup point guard, and an additional scorer if Miles Bridges does not play next season due to a domestic abuse case.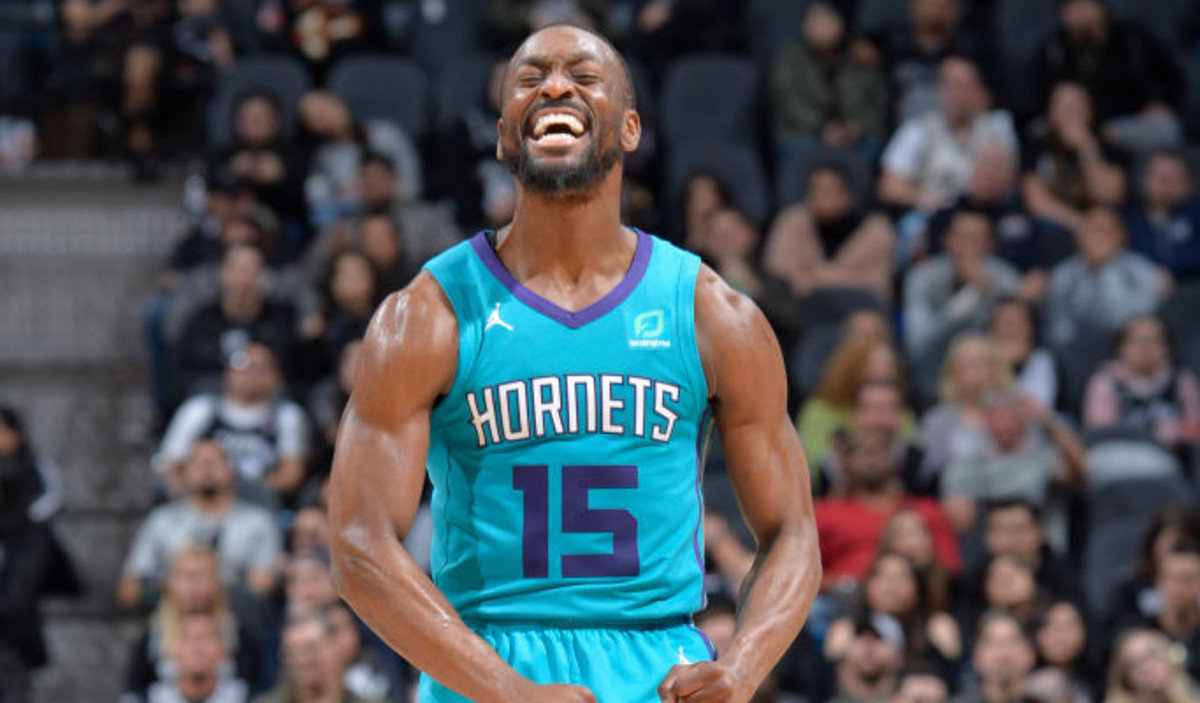 Buzz City is buzzing at the possibility that Walker rejoins the Hornets after leaving Charlotte in free agency at the start of the 2019-20 season. Walker spent two seasons with the Boston Celtics, but he wasn't the same after suffering a knee injury.
Walker joined the New York Knicks last season, which was a homecoming for the kid from the Bronx who grew up a huge fan of the Knicks. However, Walker was a former shell of himself and appeared in only 37 games before he earned a spot in head coach Tom Thibodeau's doghouse. Thibs benched Walker because he was a defensive liability due to prolonged wear-and-tear on his bum knees.
The Knicks traded Walker to the Detroit Pistons on draft night in order to free up cap space to sign Jalen Brunson. The Pistons and Walker agreed to a contract buyout, and now he's a free agent.
Buzz City Kemba
Walker spent eight seasons in Charlotte initially with the Bobcats for three seasons before they were rebranded as the Hornets. The Bobcats drafted Walker with the ninth-overall pick in the 2011 NBA Draft out of UConn. In eight seasons, Walker averaged 19.8 points, 5.5 assists, 3.8 rebounds, and 1.3 steals per game. He shot 41.8% from the floor including 35.7% from 3-point range. In his final four seasons in Charlotte, Walker averaged at least 20 points per game.
Michael Jordan and management did not want to offer Walker a max contract extension, so he bailed and headed to the Boston Celtics. Walker suffered numerous injuries with the Celtics, and he appeared in just 56 games in his first season, and 43 games last season. He still averaged 19.9 ppg, while dishing 4.8 assists per game and shooting 37.2% from 3-point range.
Walker saw a drastic drop off once he suited up for the Knicks. He averaged just 11.6 ppg in 37 starts including 3.5 assists and 3.0 rebounds pr game. He shot only 40.3% from the floor but 36.7% from 3-point land. Once Thibs exiled him to the end of the bench, he never saw daylight. It was a disappointing free agent signing because fans never got to see "peak Kemba Walker" in a Knicks uniform.
The Hornets would love for Walker to return to the team as a backup for LaMelo Ball. He doesn't have to carry the team like he once did, but we'll see if new head coach Steve Clifford will overlook his defensive deficiency and knee problems to be reunited with his former player. Clifford coached the Bobcats/Hornets between 2013 and 2018.
The Hornets are +25000 odds to win the 2023 NBA championship according to a recent update by BetMGM.