Training camps open in the NBA today, but the Boston Celtics will be without All-Star guard Kemba Walker, who is out with a knee injury. The Celtics' second-leading scorer is expected to return to the lineup in January.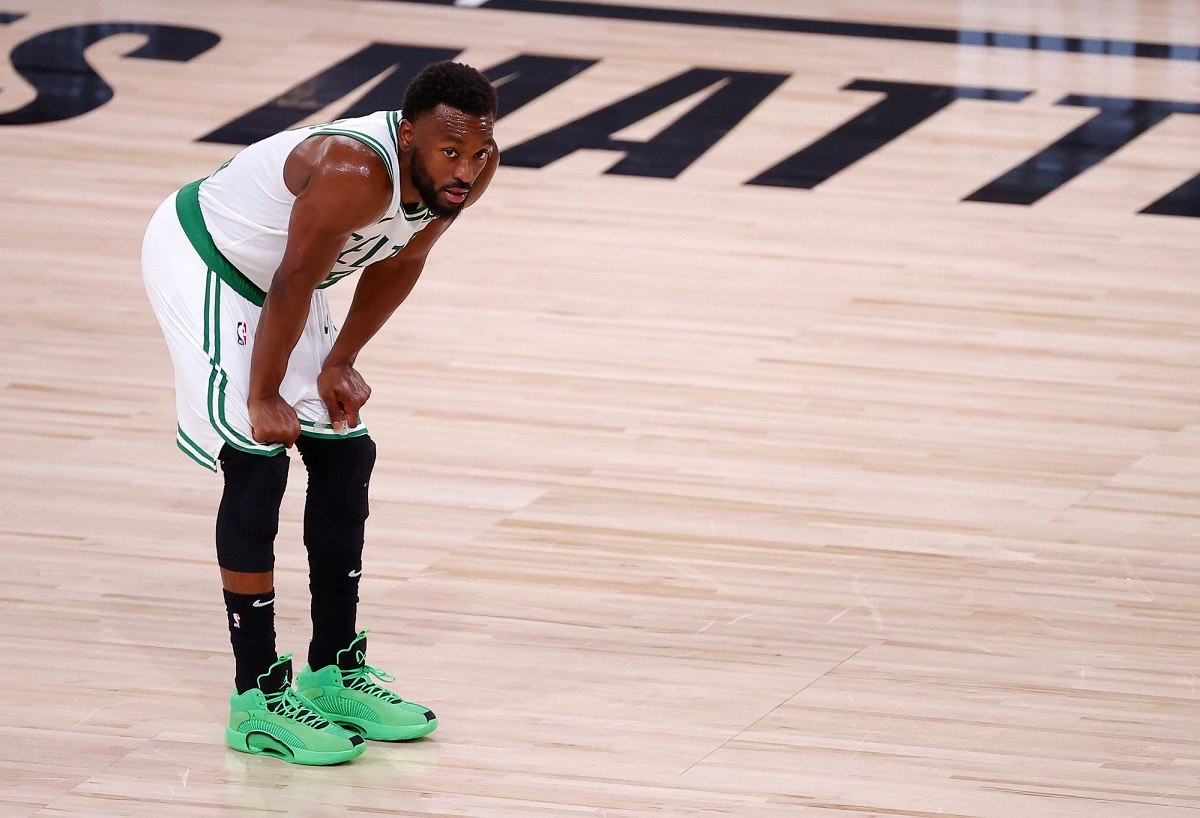 Walker received stem cell injections into his troubled knee, which had been nagging him since before last season's All-Star break. Walker began a knee strengthening program in October and the injections were a part of that aggressive program. The Celtics hope the knee injury improves and Walker returns to on-court activities (aka light practice) in December, and officially comes off the IL in January.
Walker averaged 19.9 ppg during his first nine seasons in the NBA. He's also a four-time All-Star.
The NBA season begins its 72-game season on Dec. 22. The NBA will release the first half of their schedule in the upcoming week. When the 2020-21 season starts, the Toronto Raptors will be playing their home games in Tampa Bay due to coronavirus travel restrictions enacted by the Canadian government.
The Celtics (48-24) finished last season as the #3 seed in the Eastern Conference. During the postseason inside the NBA's Orlando Bubble, the Celtics advanced to the Eastern Conference finals where they lost to the Miami Heat in six games. In the postseason, Walker averaged 19.6 ppg and 5.1 assists per game.
According to the Mirage Sports Book in Las Vegas, the Celtics are 13/1 odds to win the 2021 NBA Championship.
Kemba Beantown Year 2
Walker spent the first eight years in something close to obscurity playing with the Charlotte Hornets. He was clearly a superstar on one of the worst teams in the NBA. When it came time to get paid, Charlotte declined to offer Walker a max contract, so he skipped CLT in favor of chasing an NBA title with the Celtics.
In his first season with the Celtics, Walker averaged 20.4 points and 4.8 assists per game, and missed 16 games with a knee and/or neck injury. Jayson Tatum led the Celtics with 23.4 ppg last season. Tatum is expected to absorb the bulk of Walker's scoring load.
The Celtics signed veteran point guard Jeff Teague in the offseason. Teague averaged 10.9 ppg splitting the 2019-20 season between the Atlanta Hawks and Minnesota Timberwolves. He should also get some of Walker's playing time at the start of the season.
Walker was mentioned as possible trade bait prior to the NBA Draft. The Celtics considered packaging him to move up in the draft, but it never materialized. One of the rumors suggested the Celtics would trade Walker to the Utah Jazz. The rumor sent Jazz fans in a frenzy over the possibility of a backcourt with Walker and Donovan Mitchell.