There is no indication that Pope Francis is in ill health, but that hasn't stopped oddsmakers from prognosticating about his death.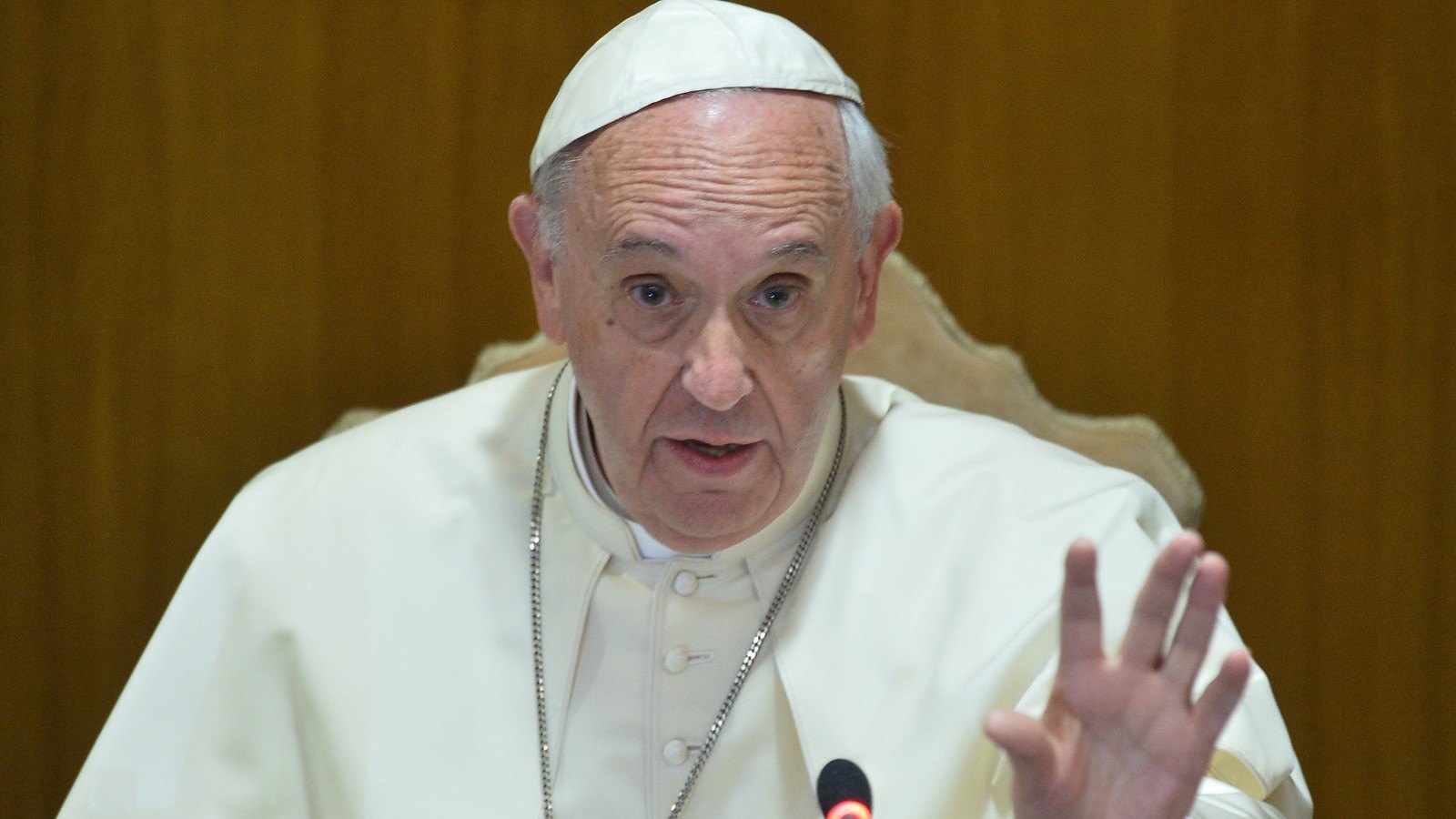 Several internet betting sites have posted odds on who will replace the leader of the Catholic Church, and similar to bets about the British Royal family, speculating on the Pontiff's successor is extremely popular.
Papability Favorites
The favorites were not the best choice in 2013 to succeed Pope Benedict XVI, who shocked Catholics worldwide by resigning. Usually the papacy is a lifetime commitment and Benedict was the first one to step down since Pope Gregory XII in 1415 and the first to do so of his own initiative since Pope Celestine V in 1294.
A European was believed to become the 266th pope. Two Italian cardinals, Angelo Scolo and Tarcisio Bertone were the front runners, along with Turkson, but the conclave chose an outsider, naming Jorge Bergoglio of Argentina.
Bergoglio wasn't even the most popular Argentinian cardinal. He was a 25/1 pick, well behind countryman Leonardo Sandri, who would've paid off at 12/1. Sandri was 61 at the time and considered a more desirable choice than the 77-year-old Bergoglio.
The Church's attention shift from Europe to other continents is a fairly new trend and reflects the decline of people practicing the religion in countries such as Italy, France and Spain. It is estimated that 40 percent of the world's Catholics are in Latin America, with increases also seen in Asia and Africa.
---
Papal Betting Choices
Cardinal Luis Antonio Tagle of the Philippines
Though odds vary, the 60-year-old archbishop of Manila who asks to be called "Chito" is the consensus favorite. Considered part of the Church's progressive wing similar to Pope Francis, he's on record as being more forgiving of divorced Catholics and more accepting of the LGBT community, but also maintains hardline stances against abortion, contraception, and "practical atheism." Paddy Power has him at 4/1. William Hill has the odds for Tagle at 6/1. MyBookie pays out at a +330.
Cardinal Peter Turkson of Ghana
Catholic newspaper The Tablet called the 69-year-old "one of Africa's most energetic church leaders." If Turkson were to be elected, he'd become the first black cardinal to deliver weekly mass at St. Peter's. His presence as a global symbol of the Church is very appealing to Catholics as they extend their outreach worldwide. Turkson speaks English, Fante, French, Italian, German, and Hebrew, and can read Latin and Greek. His odds land at 6/1.
Cardinal Marc Ouellet of Canada
Canada's most senior Catholic representative found his way to the priesthood as a 17-year-old recovering from a hockey injury, when he read Saint Therese of Lisieux, a revered 19th century nun who died at age 24. He would go on to perform missionary work in South Africa before making his way to the Vatican. Working closely with Pope Benedict on policy, Ouellet told Le Soleil in 2013 that being Pope "would be a nightmare." Now 73, his line on being the next church leader also comes in at 6/1.
Cardinal Christoph Schönborn of Austria
The archbishop of Vienna is a 73-year-old Domincan friar and theologian considered progressive for his views on sexual matters, and his interest in connecting with Islamic cultures. He worked closely with Pope Benedict and was called by Catholic media his "spiritual son," With expertise in crisis management, he held responsibility for in 2010 declaring the days of cover-up of priestly child sex abuse over. His odds of taking the scepter are at 7/1.
Cardinal Timothy Dolan of United States
The 68-year-old archbishop of New York was president of the US Conference of Catholic Bishops from 2010-2013. Known for his conservative views on Catholic theology and his savvy TV media presence,Time magazine named Dolan one of the "100 Most Influential People in the World" for 2012. He has 17/1 odds of becoming the first American pope ever.
---
History of Gambling on Popes
Wagering on the highest position in the Catholic Church is not new, with stories of gambling on the papacy going all the way back to the 16th century.
Rome bankers were chronicled offering betting sheets on the election and used messengers to deliver odds being offered and then return with wagers. There was an attempt in 1591 by Pope Gregory XIV to outlaw the practice. He threatened excommunication to anyone who wagered on the outcome.
The decree did not succeed, however, and may have increased the popularity of the pastime. By the 19th century, Italians, where many of the first popes came from, were fervent participants in the activity. In the early 1900s the Italian government-run lottery offered odds on the pope's death and subsequent replacement.