With the tragic passing of long-time Jeopardy! host Alex Trebek from pancreatic cancer on Nov. 8, speculation has begun on who the next host will be. Oddsmakers believe former contestant Ken Jennings, the show's all-time winningest player, will be chosen to replace Trebek.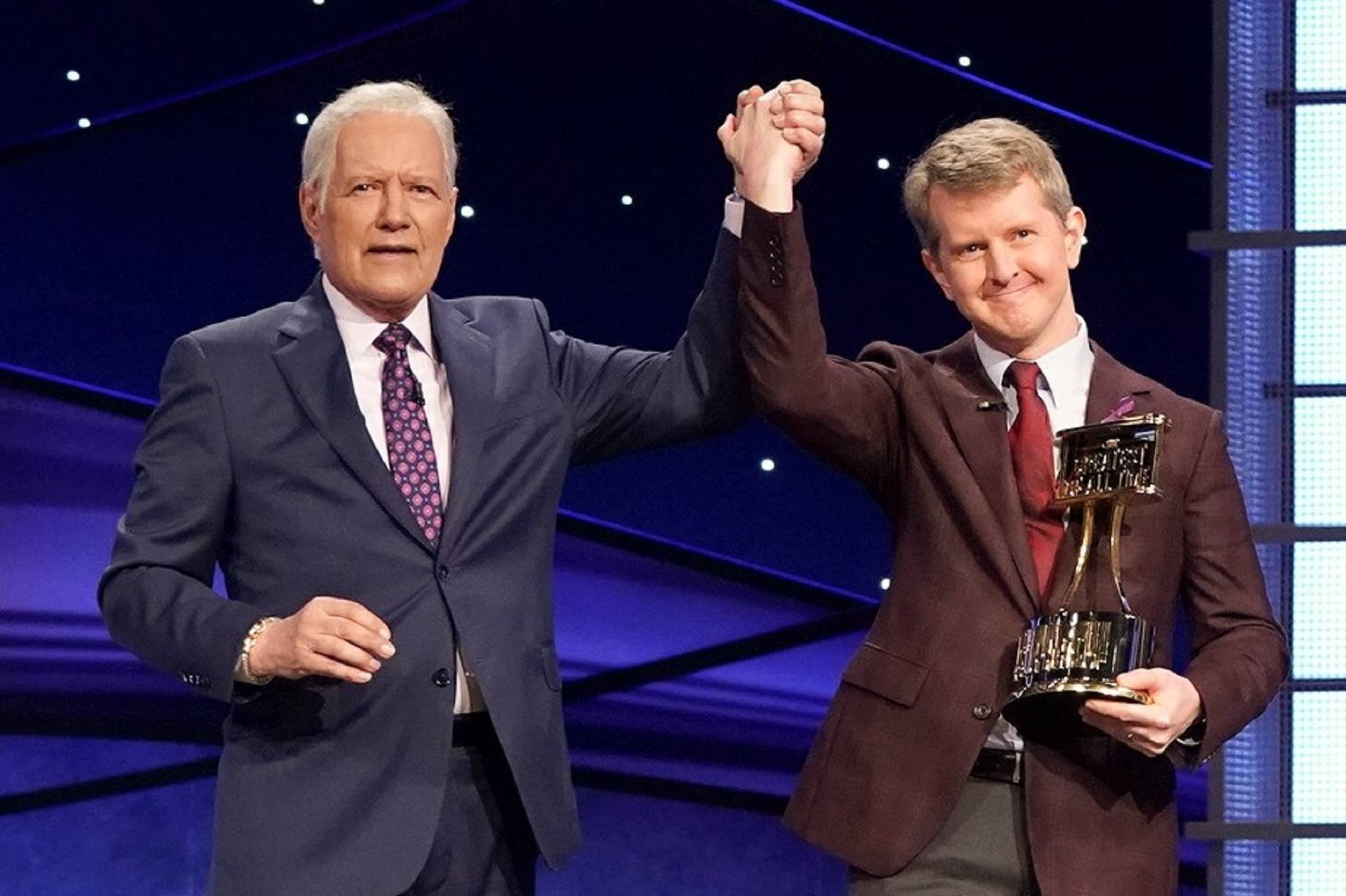 BetOnline has Jennings the favorite at +100, with the next person being ABC news host George Stephanopoulos at +325. Actor LeVar Burton is third at +900 while another former contestant, James Holzhauer, is a long shot at +25000.
---
Next Jeopardy! Host Odds
| | |
| --- | --- |
| Ken Jennings | +100 |
| George Stephanopoulos | +325 |
| LeVar Burton | +900 |
| Neil deGrasse Tyson | +1400 |
| Pat Sajak | +1600 |
| Alex Faust | +1800 |
| Laura Coates | +1800 |
| Ryan Seacrest | +1800 |
| Tom Bergeron | +1800 |
| Jimmy Kimmel | +2000 |
| Wolf Blitzer | +3300 |
| Al Michaels | +6600 |
| James Holzhauer | +25000 |
| Donald Trump | +100000 |
Source: BetOnline
---
Two of the candidates to become the next Jeopardy! host were endorsed by Trebek himself before he was diagnosed with cancer last year. Trebek said that Alex Faust, who does play-by-play for the Los Angeles Kings, and CNN legal analyst Laura Coates would both be suitable replacements if he were to retire.
Coates wrote on Twitter at the time how honored she was to be mentioned.
"Incredibly honored & humbled @Jeopardy Alex Trebek 1) knows who I am 2) thinks I'd be a great host of my fave game show ever that I grew up watching w/ my family & still watch w/ my own kids," Coates wrote.
Jennings Not Campaigning for Next Jeopardy! Host
Even though Jennings, the show's all-time winner, is the favorite to be the next host, the 46-year-old isn't lobbying for the job. Jennings told TV Insider he isn't sure he wants the position.
"It's really hard for me to answer that question because it requires envisioning a version of Jeopardy! without Alex Trebek," Jennings said. "As great as that job would be, I am not emotionally prepared to do that right now. I have one host of Jeopardy! in my heart."
What bolsters Jennings' chances to replace Trebek is that he's already a consultant for the show. Easing into the role of host may be a natural transition.
Steve Macek, a professor of communication at North Central College in Naperville, Ill., told the New York Times that Jennings could be a good fit.
"Fans would be upset if Trebek were replaced by some colorful or funny personality who upstaged the contestants and the questions," he said. "Ken Jennings, the winningest Jeopardy contestant, has to be in contention, and he'd be a good choice."
Star Trek Actor Wants Job
While Jennings is being coy about wanting to be the next Jeopardy! host, actor LaVar Burton is making no secret about wanting the job. Burton, who portrayed Geordi La Forge on "Star Trek: The Next Generation" and the PBS educational show "Reading Rainbow."
Burton wrote on Twitter in September of his desire to replace Trebek.
Not gonna lie, I feel like I've been preparing my whole life to occupy the @Jeopardy host podium when Alex retires. #Jeopardy https://t.co/N1HrMTCaYI

— LeVar Burton (@levarburton) September 22, 2020
Burton's fans have already started an online petition and, as of Tuesday, more than 91,000 people had signed. Petition organizers are seeking a total of 150,000 signatures.