The New Orleans Pelicans (8-21) are the worst team in the Western Conference and can't wait for Zion Williamson to return to the lineup following his foot surgery in the offseason. That may not happen anytime soon, however, as Zion recently suffered a setback while rehabbing his injury.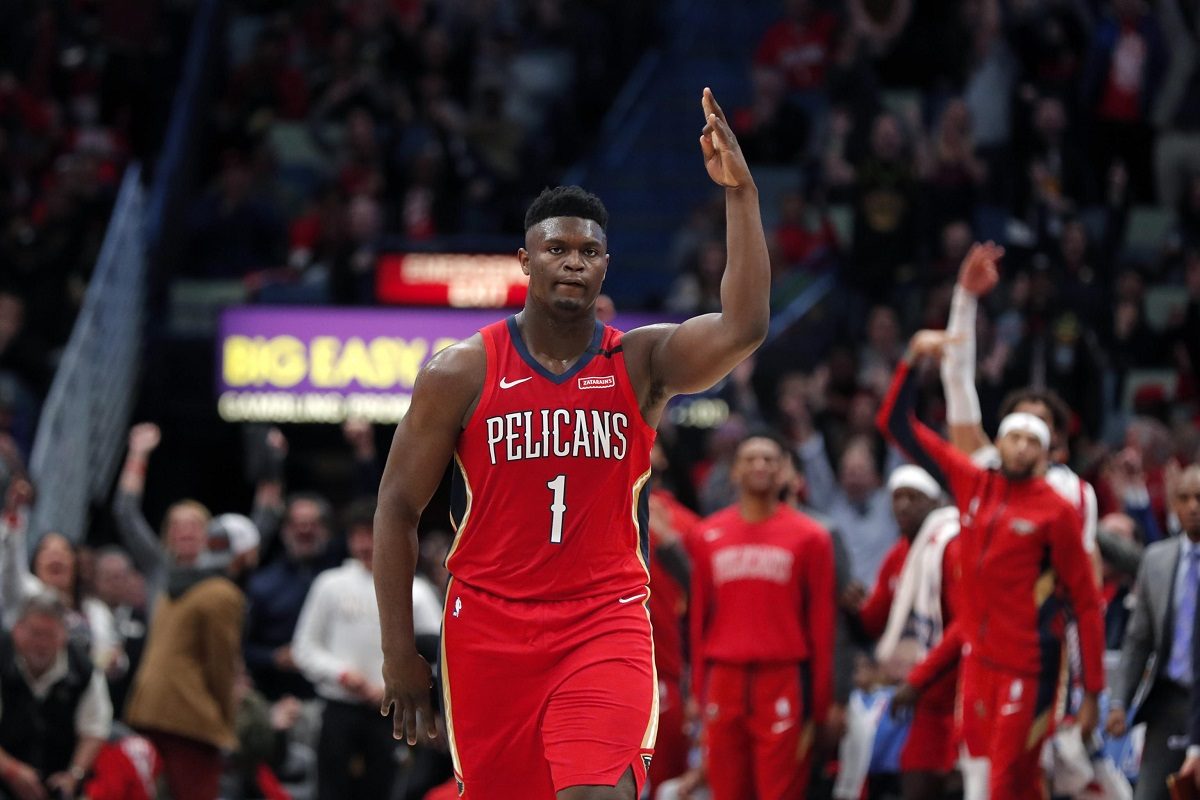 Williamson initially fractured his foot during offseason workouts in July. He had surgery and the Pelicans knew he would miss the start of the 2021-22 regular season.
He'd been practicing with the team since early November and improving his conditioning in hopes of returning to the lineup in late December or early 2022. However, his surgically-repaired foot was sore and swollen after a recent workout so the Pelicans scheduled him for an MRI.
"After experiencing persistent soreness in his right foot, Zion Williamson underwent medical imaging which showed a regression in the bone healing of his fifth metatarsal," said the New Orleans Pelicans in an official press release. "As a result, the volume and intensity of his training will be reduced for an extended period to help allow for further bone healing. Additional updates will be provided as warranted."
The Pelicans hope that time can help heal the injury, otherwise, Zion could go under the knife once again.
Williamson: Absent 50%
Williamson is only 21-years old, but he's missed half of his NBA career. The former #1 pick in the 2019 NBA draft out of Duke appeared in only 24 games in his rookie season. He missed the start of his first year with a knee injury when he tore his meniscus in preseason. When he finally took the court three months into the season, he looked awesome and lived up to lofty expectations. Williamson averaged 22.5 points, 6.3 rebounds, and 2.1 assists per game in his rookie campaign before the season was cut short due to the pandemic-induced shutdown.
Last season, Williamson appeared in 61 out of 72 games, but had his season cut short with a fractured finger in early May.  In his second season, he averaged 27 points, 7.2 rebounds, and 3.7 assists per game.
Williamson has yet to suit up for the Pelicans this season. He's missed 29 games and counting. He's missed a total of 88 games since entering the NBA, and appeared in only 85.
Rumor: Zion to the Knicks?
The Pelicans have been a franchise in turmoil over the past few seasons. Word on the street is that Williamson will pass up the opportunity to sign a max contract extension with the Pelicans and will, instead, test the free agency waters.
That notion makes New York Knicks fans drool because Zion mentioned on numerous occasions that Madison Square Garden is his favorite arena in which to play hoops.
"New York is the mecca of basketball," said Williamson. "I love playing here at MSG. I played here in college. This is my first time playing (at MSG) in the pros. This atmosphere — whether they're cheering for you, whether they're booing for you — it's amazing. This might be my favorite place to play outside of New Orleans. I can't even lie to you."
The Knicks tanked in 2018-19 in order to get a shot at landing Williamson in the lottery, and their plan backfired. They drafted his Duke teammate RJ Barrett with the third pick instead. Barrett would love to have his college buddy play alongside him at MSG at the start of the 2022-23 season.