Sportsbooks are as split as the US electorate on what to do about Donald Trump after the American presidential election was called on Saturday for former Vice President Joe Biden. With the 45th President refusing to concede, and Trump campaign operatives promising lawsuits to contest election results, some bettors have been left in limbo, wondering when they will get paid.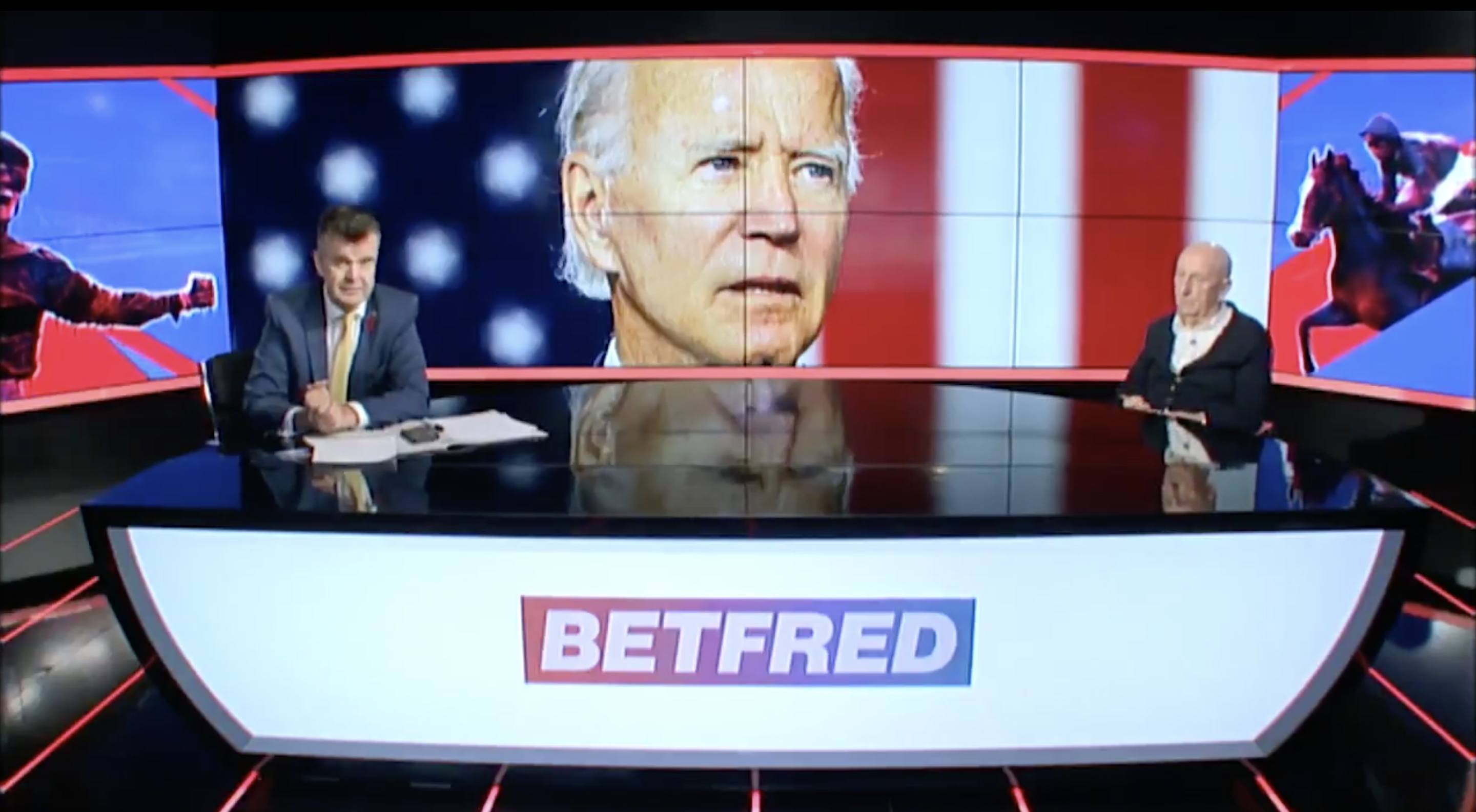 Even though no US-based sportsbooks offer legal election betting, the 2020 US presidential election turned out to be the biggest single gambling event in history. More than $1 billion dollars was wagered on Biden vs. Trump, with wild fluctuations in the immediate hours after the polls closed, generating millions more in action.
Last week's election hype crashed New Zealand-based online market prediction service PredictIt, and early returns for Trump even began to crash global markets.
On Saturday morning, as mail-in votes tilted the final result in Biden's favor, betting markets adjusted accordingly. Just hours before the vote was called, UK bookmaker William Hill had Biden at a 93.3% chance of winning. Betfair, which reported more than $650 million wagered, had its last posted odds with Biden at 92.3%.
Some Sportsbooks Jump at Chance to Pay Biden Winners
While several books are waiting for Biden's victory to become more official, some are choosing to ignore Trump's attempts to undo the election results.
Australia-based Sportsbet was the first known to make bettors whole as they tweeted out an early payout on Nov. 4, reporting they'd paid out more than 100,000 bets on Biden, totaling almost $23 million.
WE'RE CALLING IT! We're paying out early on JOE BIDEN to win the US Election! #USElection2020 pic.twitter.com/EBcvLdsmyk

— Sportsbet.com.au (@sportsbetcomau) November 5, 2020
The company paid out as soon as Biden was declared the winner in Michigan and Arizona, giving him just 264 of the 270 electoral votes needed to lock up the presidency. In the days that followed, Biden's blue checkmark stuck in Michigan while votes were still being counted in Arizona, Georgia, and North Carolina.
English sportsbook Betfred was likewise convinced the results would stick, and paid out winners despite the Trump campaign's claims of voter fraud.
"In Fred Done's book, it's over. I'm paying out on Joe Biden."

Fred has paid out early on Joe Biden to become the 46th US President.#USElection2020 #USElection #USElectionresult2020 pic.twitter.com/qCFwwHx36C

— Betfred (@Betfred) November 7, 2020
"In Fred Done's book, it's officially over," Done says in his promotional news show. "It's your money. Go and get paid."
British site BetVictor also paid out Biden bettors on Saturday, declaring that any legal challenge to the result will not count, as per their betting rules.
We have settled the market with Biden the winner. As outlined in our rules any legal challenge to the result will not count.
All bets will therefore be settled on the party of the candidate who is publicly announced as the winner of the US Presidential Election.

— BetVictor (@BetVictor) November 7, 2020
Settling Election Bets Early Carries Risk
Ireland-based Paddy Power knows the sting of paying out bets too early. In 2016, the sportsbook prematurely paid out on a Hillary Clinton victory and took a $5 million bath as a result
Paddy Power is still taking bets on the outcome of the 2020 election — which they say they will settle after all recounts are complete and legal challenges resolved — with Biden at -5000 and Trump at +1600.
"We haven't shut up shop," Paddy Power head of PR Lee Price told Covers. "We expect this situation to rumble on."
Paddy Power also offered a new line over the weekend: "When will Donald Trump publicly concede?" That bet is paying 1/3 for after November 13 or never, and 2/1 for before then.
Paddy Power and SportsBet are owned by Flutter Entertainment, which also owns Pokerstars, Sky Bet, FOX Bet, TVG, Adjarabet, and FanDuel.
Other Bookmakers Await Further Results
Betfair isn't yet willing to consider the election a done deal.
In a statement issued Saturday, after the election was called for Biden, Betfair explained how they are seeking more certainty before paying out.
"We will only settle the markets when there is certainty around which candidate has the most projected Electoral College votes," the Betfair statement read. "Before settling the markets, we must therefore wait for clarity around ongoing vote counts, recounts, and any potential legal challenges to the results."
Bovada took a similar wait-and-see approach, saying in a tweet Saturday night that they plan to settle election bets either after Trump concedes or when legal challenges are exhausted and it appears impossible that he can collect 270 Electoral College votes.
An update on #Election2020 https://t.co/P7amjXJC2h

— Bovada (@BovadaOfficial) November 8, 2020
The odds page for the election on Bovada is currently empty.
MyBookie is waiting for states to certify their election results before they pay any US presidential election bets. They also rejected the request of one Trump bettor to settle for half his money back should revelations of voter fraud nullify his wager. MyBookie declined the settlement offer and noted they would not be refunding Trump bets.
Guy bets $27,000 on Trump, demands a refund due to baseless election fraud claims. MyBookie: "No" pic.twitter.com/rqFWLuJIPZ

— Kent Weyrauch (@KentWeyrauch) November 8, 2020
Also holding out is 888sport, which claims to be seeking clarity on automatic recounts.
"Unfortunately, we still cannot settle the bets on US Elections," the official 888sport Twitter account said. "We'll need to wait until we have clarity on the automatic recount threshold in some states like Wisconsin, Pennsylvania, and Arizona. We'll settle the bets as soon as we're done clarifying this."
---
Unsettled? Which Sportsbooks Have Paid Out on US Election Bets
888sport – Awaiting recount results
Bet365 – Paid Biden winners
Betfair – Awaiting further results
Betfred – Paid Biden winners
BetVictor – Paid Biden winners
Bovada – Awaiting certification of results
Ladbrokes – Awaiting legal challenges to be resolved
MyBookie – Awaiting certification of results
PaddyPower – Still taking bets, awaiting legal challenges to be resolved
Predictit – Still taking bets, awaiting legal challenges to be resolved
Smarkets – Paid Biden winners
Sportsbet – Paid Biden winners
William Hill – Awaiting further results
---
Officially, Dec. 8 is the deadline for resolving all election disputes at the state level, including recounts and legal challenges.
Deadlines for the Electoral College to submit certification paperwork follow on Dec. 14 and Dec. 23. On Jan. 6, 2021, the US House and Senate hold a joint session to count the electoral votes and declare a winner.