Election results are typically paid out like any other contest. There's a winner, there's a loser, wagers are settled, life moves on. But if there's one thing we know about 2020, it's that life doesn't necessarily happen like it has before.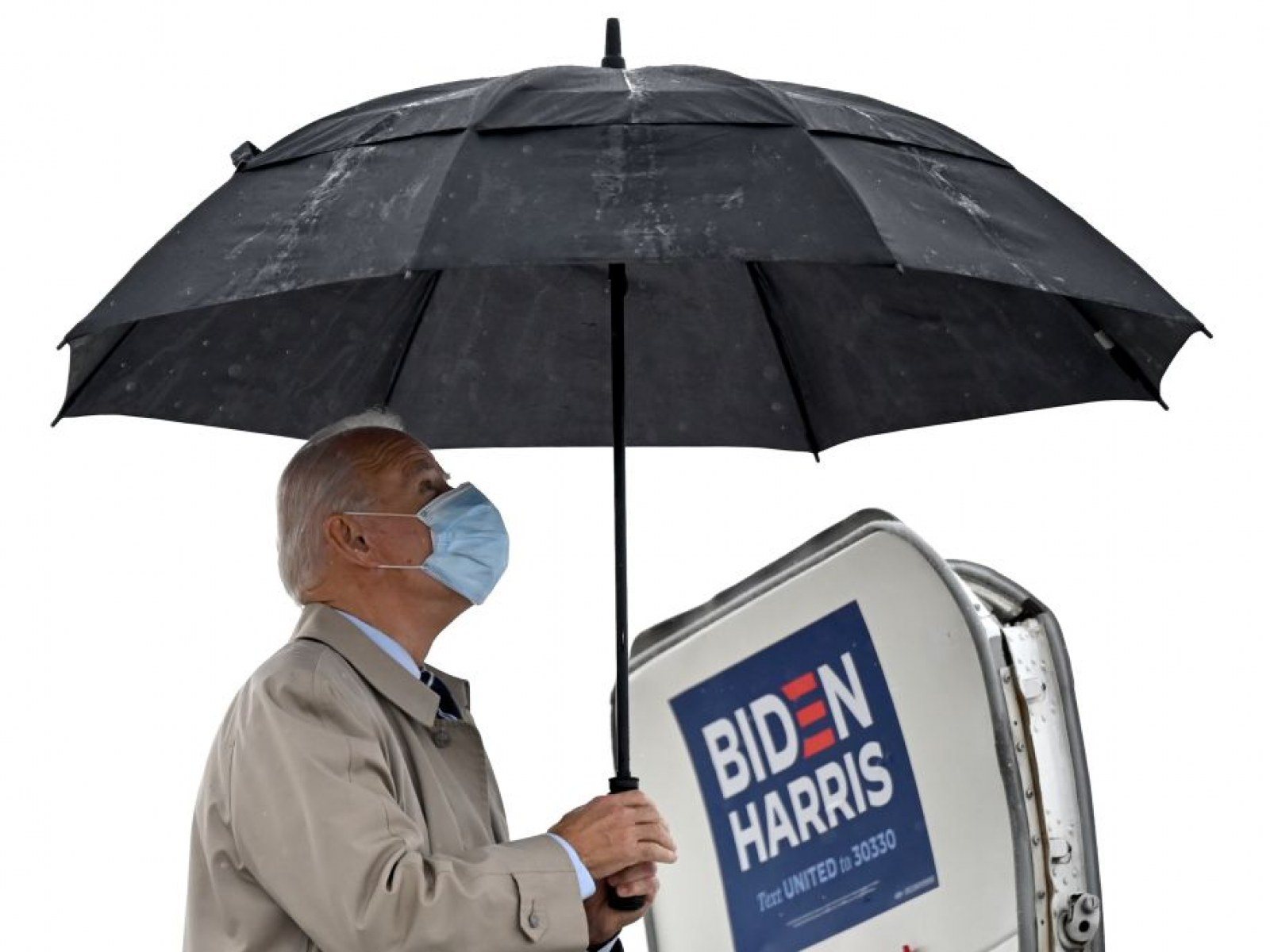 Gamblers reportedly put more money on the 2020 US presidential election than on any betting event in history. And while most major sportsbooks settled in the days that followed, a couple of notables have held out, leaving unpaid Biden bettors in fits. Not only are they balking at an unprecedented move to withhold winnings, but they're starting to speculate about what the sportsbooks might be doing with the so much handle bloating their coffers.
We know at this point, a month after Biden was declared the winner, that Trump lost the election by a lot. And though betting politics and sports are two separate conceits, one truth binds them: The acceptance of a loss is crucial if you want to keep playing the game.
Who's Still Holding?
Betfair and BetOnline are the two biggest sportsbooks that haven't yet paid since Biden was declared the winner on Nov. 7. Every recount has confirmed the victory, ending with Wisconsin and Arizona earlier this week, yet the sportsbooks still refuse to settle the election victory. Neither sportsbook will even confirm how much was wagered during and post-election, though the number was estimated to be north of one billion dollars prior to election day.
Betfair Still Waiting
London-based Betfair responded to the criticism saying its official position is to "wait until the outcome of the Electoral College votes on 14 December 2020 is known before we settle the markets. This, of course, assumes that there is no conclusive outcome before this date."
Since then, some have tweeted concern about Betfair's stance on the Trump administration stealing electors (i.e., Michigan electors casting their votes for Trump instead of Biden, which the Trump administration asked them to do last week.)
Can you confirm that as per market rules "subsequent" events such as faithless electors still will not count? ie although the market will be settled after the electoral college vote it may not be the same outcome as that vote, if faithless electors or equivalent have occurred?

— David Thomson (@shamblas) November 27, 2020
Betfair attempted to clarify its stance in a statement released last Friday. Instead, it seems to have added to their unpaid bettors' consternation. "We have not settled certain markets on the Betfair Exchange relating to the US election because of the uncertainty about the outcome of the results caused by ongoing recounts and potential legal challenges," the statement read. "We have sought advice from leading US lawyers to determine the appropriate time to settle the markets."
BetOnline Quiet, Had a Lot of Last-Minute Money Come In on Trump
BetOnline, based in Panama City, Panama, has been decidedly mum on the issue of settlement since Biden was declared the winner on Nov 7. At that time, the sportsbook's brand manager Dave Mason said they'd await recounts and legal challenges, but also hinted that the settlement would happen "soon."
Election bets will remain pending for the time-being.

There will most likely be recounts in a few of these states. Additionally, there will be legal challenges from Trump.

Hopefully we can grade them soon, but we need to be patient.

Thanks

— Dave Mason (@DaveMasonBOL) November 7, 2020
Weeks went by and bettors began to express frustration online with the company's refusal to settle.
The BetOnline Election payout team.

— Brian Judge (@BrianJudge) November 22, 2020
Part of the explanation why they're holding back may go back to October when BetOnline posted about the number of bets coming in last-minute for Trump. "Since Monday, 85 percent of the presidential bets have been on Trump, which has greatly swung the numbers in terms of liability. As of this post, BetOnline stands to lose a sum in the low seven figures if Trump is re-elected."
The sportsbook also showed a little partisanship regarding who it wanted to take the election, money placed notwithstanding.
"Political stances aside, we're all rooting for the favorite next week," Mason wrote in a blog post on the sportsbook's website. "That's uncommon in our industry, but we need Biden in a big way."
Holdouts No Longer Justified
Based on recounts, certifications, and one GOP election official in Georgia lashing out with fury last week about the president's lies following his election loss, the question is no longer can the outgoing president's legal team overturn results, but when will they stop?
Free money: 19% in two months. Trump's odds lie in the 0%-1% range. pic.twitter.com/lqrCIOQjpP

— Alex (@classicmacro) November 20, 2020
In the month since the last ballot was cast, the outgoing administration has produced little more than conspiracy theories and loss after loss after loss in court. More than two dozen cases filed by Trump interests challenging voting and counting processes have been denied, dismissed, or withdrawn.
Last Thursday, Trump finally said he would leave the White House if the Electoral College votes for Biden. He did not say when or whether he would relinquish his challenges or concede, which would ostensibly trigger payouts by both Betfair and BetOnline.
Why Markets are Still Active
The simple answer as to why post-election betting markets where people can bet on the odds of either Trump or Biden — or someone else — being sworn in on Jan. 20, 2021, are still active is because without a concession or a new president being sworn in, there is still action. A lot of it, in fact. One economist estimates more than $2 billion is still in play.
Betting exchanges such as Betfair and New Zealand-based Predictit are still taking bets on the 2020 election. Predictit's current odds on Trump were down to 8 cents on the dollar (a .08% chance) last week after rallying up to 15 cents after the election was called for Biden and Harris on Nov. 7. Currently, Trump is 13 cents while Biden is at 89 cents. Predictit has given no indication they'll take the market down until there is "more clarity" on the election.
One Last Hail Mary to Destroy US Democracy?
Those looking for certainty following the Electoral College vote for Biden on Dec. 14 may not even get that. In yet another unprecedented move, there may be a single arrow in Trump's quiver to overturn a free election, convincing Republicans on the Hill to challenge a legitimately elected president.
It's up to Congress to certify Electoral College results a few weeks after they've been cast. This is a formality in the United States' democratic system, yet federal law gives individual members of the House and Senate the power to challenge the results from the floor. It would be an unprecedented, but not entirely unexpected, phenomenon as nearly all Republican lawmakers have refused to acknowledge Biden's victory, and some, like Rep. Matt Gaetz (R-Fla.), have said "Nothing is off the table."
Such an attack on US Democracy from within would have implications far more serious than any single bet. But semantics still matter. We've known now for a month who won the election, and for weeks that Trump's legal challenges won't fly. Yet some bettors and bookmakers appear to be holding out for a successful coup.