As states certify the Joe Biden election victory, the president-elect's transition has begun. Even Fox News personalities are admitting defeat. But some sportsbooks are still holding back settlement which is stirring ire amongst bettors.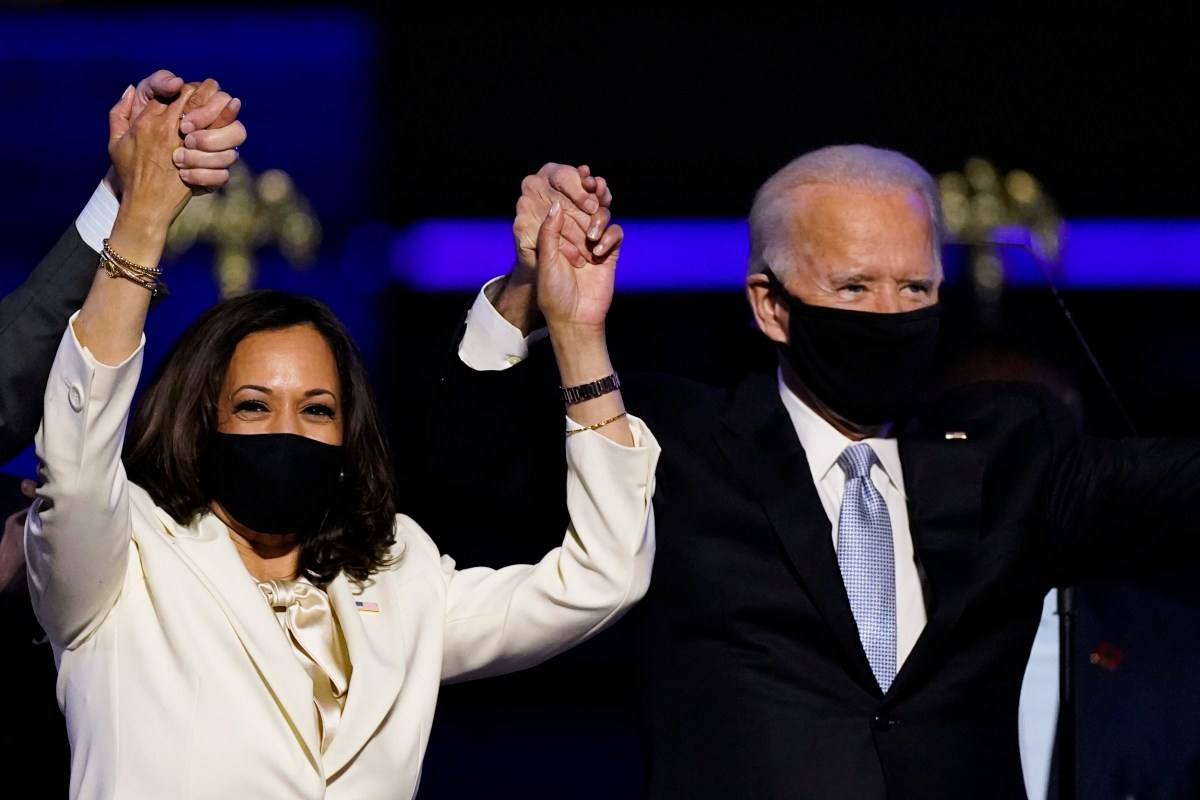 One of the notable holdouts as of Wednesday morning, Betfair is mum on when settlement will happen and has not yet answered OG News' requests for a comment. In the meantime, the UK-based company claims the Biden versus Trump presidential election made for the largest betting contest in the company's history, with more than $300 million wagered prior to Election Day.
The largest bet the sportsbook took was $1.3 million on Joe Biden. The bet would return just over $2 million.
All the while, social media continues to stir, snark, and speculate when payout is going to happen,
Is there an exchange that accepts bets on when the hell would Betfair finally settle their US election market?

— George Slokoski (@jojoslokoski) November 24, 2020
Bovada Pays Out Biden, Other Holdouts Remain
On Tuesday afternoon Costa Rica-based Bovada paid out on Joe Biden and a spokesman said they will continue to monitor the transition closely.
"Bovada has graded Joe Biden as the winner of the 2020 Presidential Election," Bovada communications director Ross Stevens told OG News on Tuesday. "In the unlikely event that Donald Trump is later named winner in a state race or gains enough electoral votes to capture the Presidency, we will re-grade those results."
While American media outlets declared Biden the winner on Nov. 7, four days after Election Day, a few betting houses continue to insist they won't pay until one or all of the following occur:
All legal challenges have been settled
The election is certified by the Electoral College
Donald Trump concedes
MyBookie has also paid out Biden bettors. But BetOnline has not yet settled and said Wednesday they'd wait until "most likely" Dec. 14, when the Electoral College meets to formally cast their votes. (No sportsbook has delayed payouts in any presidential election this century.)
Election Outcome Not Even Close
Joe Biden's popular-vote lead over Trump stands at four percentage points, 51% to 47%. As some blue states, including New York, finish their formal counts, that lead will likely increase.
In the popular vote, Biden is currently ahead by more than 6 million votes nationwide. He's also in possession of the second-largest popular vote margin out of the 21st century's six presidential elections. Barack Obama's seven-point win in 2008 is the only one that tops Biden's 2020 victory.
The Electoral College vote stands at Biden 306, Trump 232, which is the same margin Trump enjoyed in 2016 vs. Hillary Clinton.
A total of 16 states have certified their results, awarding President-elect Joe Biden 54 of his 306 Electoral College votes and Trump 73 of his 232. Deadlines for the other 34 states to certify fall between now and Dec. 14, when the Electoral College meets to certify the election.
Any legal challenge to the election results must be resolved by Dec. 8.
Next President or Election Winner?
Since the election, a variety of courts have found that Trump's allegations the election was wrought with voter fraud are unproven and meritless, offering him no path to stay in office beyond a full-blown coup.
So, is holding off on paying out simply a way for some betting sites to keep taking bets and capitalize on the disappearance of democratic norms in the US?
Or is it all in semantics. If Trump were to stage a successful coup and become the next president, would bets pay out for him? Or is the bet purely about who won the election?
Words matter, and Betfair is a good indicator that bettors should double check their slips to see whether they put money on who will become the next president, which is different than who will be the 2020 election's popular vote winner.
Trump Refuses to Concede, Courts Refuse to Disenfranchise
In the interim, Trump's bid to force recounts or even try to persuade state lawmakers to flip the outcome in his favor by disenfranchising voters has either been denied in court or declared outright illegal.
"It is not in the power of this Court to violate the Constitution," Judge Matthew Brann of the US District Court in the Middle District of Pennsylvania wrote on Saturday.
The conservative judge wholeheartedly condemned Trump and his legal team's attempt to throw out the Pennsylvania vote. "One might expect that when seeking such a startling outcome, a plaintiff would come formidably armed with compelling legal arguments and factual proof of rampant corruption, such that this Court would have no option but to regrettably grant the proposed injunctive relief despite the impact it would have on such a large group of citizens," he wrote. "That has not happened,"
While the president has still not officially conceded, breaking with two-and-a-half centuries of democratic norms in the US, a transition to the Biden administration has begun in Washington DC. Trump himself acknowledged the move in a Tweet on Monday.
…fight, and I believe we will prevail! Nevertheless, in the best interest of our Country, I am recommending that Emily and her team do what needs to be done with regard to initial protocols, and have told my team to do the same.

— Donald J. Trump (@realDonaldTrump) November 23, 2020
Some betting sites are still sitting on these bets — waiting for a more convincing concession, or official certification from the electoral college in December. Both BetOnline and Betway have taken this stand, much to the dismay of many Biden-betting customers.
Betting Exchanges Still Active
In the days leading up to the transition's announcement Tuesday, Trump had a 10% chance of remaining in the White House for a second term, according to Betfair, which was up from 3% right after Biden-Harris were declared the winners on Nov. 7.
And while major sportsbooks like Paddy Power, Ladbrokes and William Hill paid out bets after Nov. 7, online exchanges from UK-based Betfair, Paddy Power, and New Zealand's Predictit are open. "Yes," shares are purchased when bettors think others are underestimating the likelihood of something happening. "No," shares say the prevailing wisdom is too optimistic. The value of shares is fluid, so the trick is, as with all markets, to buy low and sell high.
The discrepancy shows that some are taking long-shot bets on Trump's bid to undemocratically overturn the election outcome.
Betfair notes hundreds of millions of dollars in exchange bets are currently in play. At least one economist estimates almost $1.8 billion is outstanding.
US Presidential election betting:
Biden $1.02
Trump $32.00

The winner is Betfair – on this market alone, there are currently $1.786 billion of matched bets.
Probably another $500 million on other related markets to the US election

— Stephen Koukoulas (@TheKouk) November 24, 2020
As of Wednesday, PredictIt is one of the last holdouts settling with bettors on the 2020 election and its exchange remains active.
A company spokeswoman said more than 300 million presidential election outcome shares have traded on the site over the last eight days. As of Wednesday, shares for Biden are currently trading at 89 cents compared to Trump at 11 cents.
"Once we have all the electoral counts in and we see that there is a legitimate winner, we'll suspend the market but until we're sure we're not going to pay out," Brandi Travis, a spokeswoman for PredictIt, told Bloomberg Wealth this week.