Ever since his loss in the 2020 presidential election – and his insistence that the race was stolen from him – pundits have speculated that Donald Trump will run for president again in 2024. Hillary Clinton recently said she'd bet on the former president running again, and a look at popular prediction markets shows that many bettors are doing just that.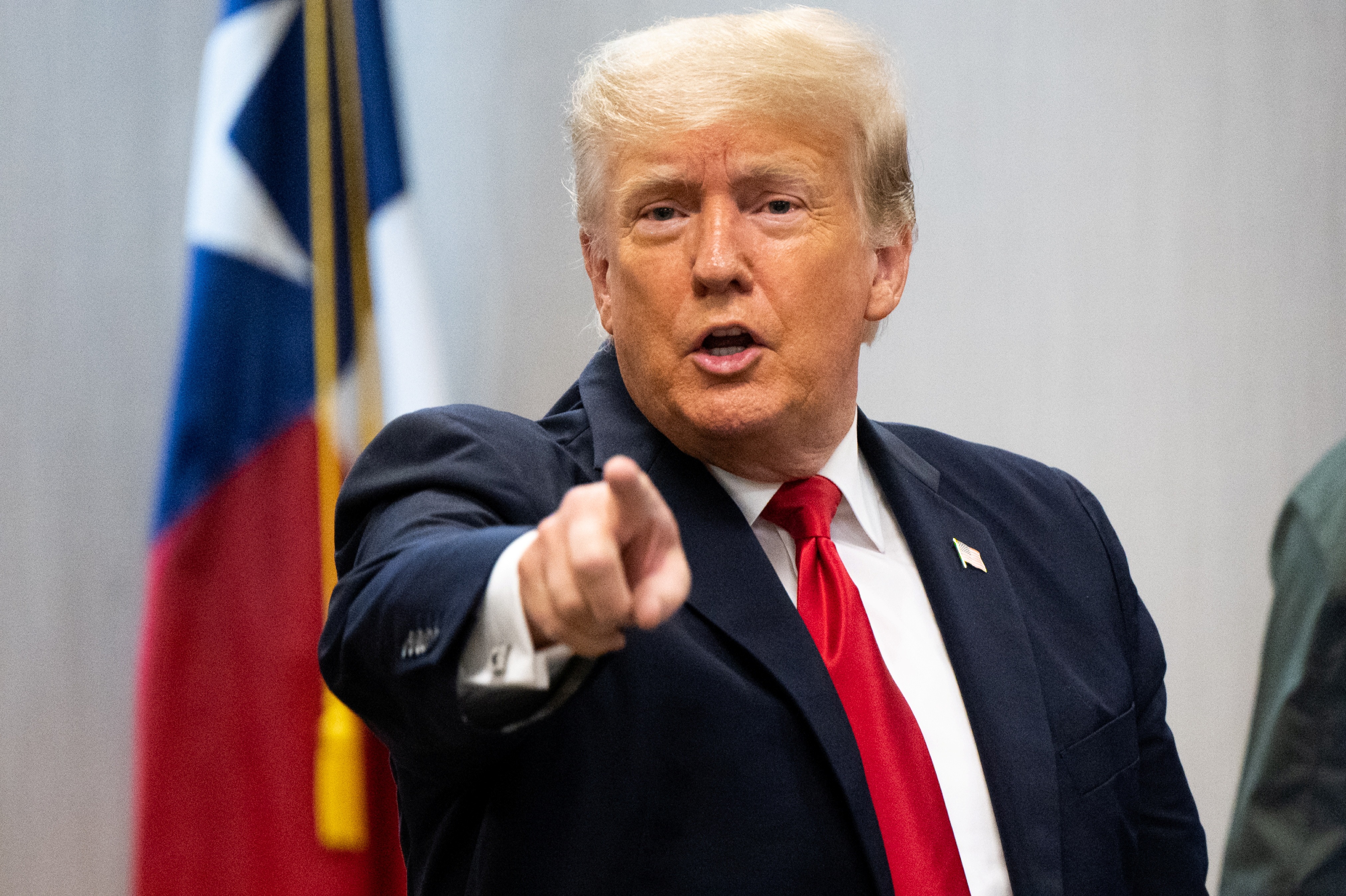 While PredictIt doesn't offer a specific market on whether or not Trump will run in 2024, there are several adjacent markets that show bettors believe he'll take another run at the presidency.
Trump leads in 2024 presidential odds
First, there's the simple fact that Trump currently leads the market for winning the 2024 election, though he's far from a strong favorite in that race. Currently, Trump shares are trading at $0.29 to pay out $1 if he wins the 2024 election. That's the equivalent of getting +245 odds on Trump to win the next presidential race. Current President Joe Biden sits just behind him at $0.23 (+335), ahead of other possible contenders like Florida governor Ron DeSantis ($0.21) and Vice President Kamala Harris ($0.11).
---
2024 Presidential Odds (via Bet365)
Donald Trump: +300
Joe Biden: +450
Kamala Harris: +700
Ron DeSantis: +800
Nikki Haley: +2000
Pete Buttigieg: +2000
---
Those prices sit in the same ballpark as the odds at some offshore betting sites. While Bet365 can't offer election betting in the United States, in other nations, the oddsmaker lists Trump at +300 to win the 2024 election. Biden rates at +450, with Harris (+700) and DeSantis (+800) leading the list of other contenders.
Midterms, indictments complicate campaign launch
None of that answers the core question of whether or not Trump will even run. He has strongly hinted at that possibility, to say the least.
"I think a lot of people will be very happy, frankly, with the decision, and probably will announce that after the midterms," Trump told Fox News in November. "It doesn't mean I will. It's probably appropriate, but a lot of people are waiting for that decision to be made."
If Trump intends to wait until after the midterms, many PredictIt users believe there's a good chance he'll announce right after that point. Shares of Trump filing for the presidential race by Dec. 31, 2022 are trading at $0.38 (+163), showing at least some belief that Trump will not only run again, but that he might start his campaign sooner rather than later.
That's assuming that the former president is in any position to run again by that point, however. With multiple investigations into his business activities, and particularly those of the Trump Organization in New York, it's possible that Trump could face legal battles on multiple fronts in the coming months and years.
Right now, shares for Trump being indicted by April 1 are trading at $0.19 (+426) on PredictIt. Even so, he remains the $0.41 (+144) top choice to earn the Republican nomination in 2024, regardless of any uncertainty over his political and legal future.