On Monday, England lifted nearly all of its COVID restrictions, an event some in the British media dubbed "Freedom Day." But prediction markets are skeptical that the looser guidelines will last for long.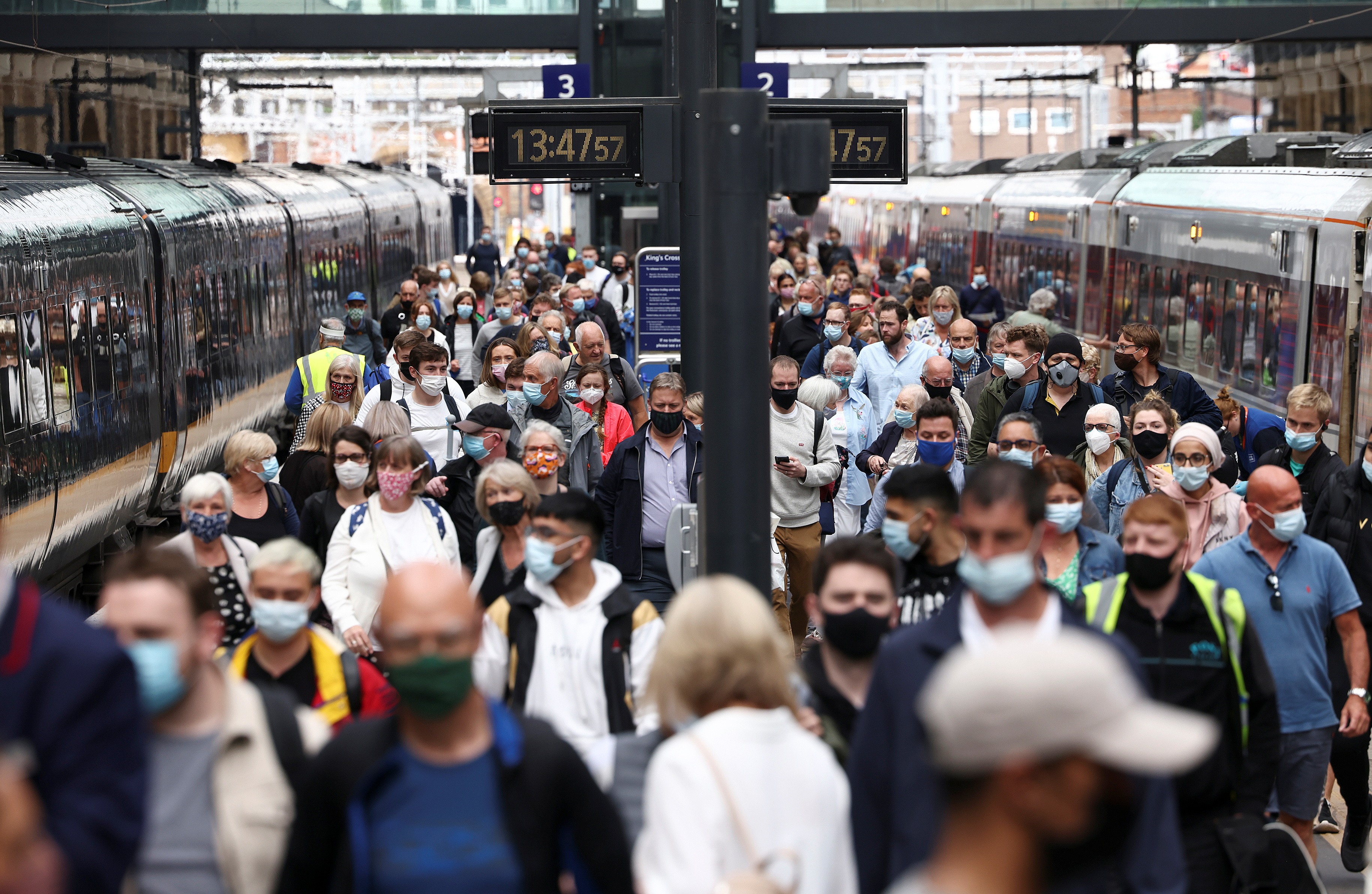 Under the new rules, nightclubs, sporting events, and other venues can function at full capacity in England, while the government is rescinding its masking and work-from-home guidelines.
Other UK nations leave COVID restrictions in place
But those moves come as England faces a rise in COVID-19 cases, largely due to the highly contagious Delta variant of the virus. Prime Minister Boris Johnson is self-isolating due to contact with a COVID-positive individual, and the UK's other nations – Scotland, Wales, and Northern Ireland – are keeping COVID restrictions in place, despite high vaccination rates.
All those factors have led to questions over whether England's new policies can last for long. And users at Smarkets, a popular online prediction market, think the answer is no.
Shares of "yes" on the question of whether any COVID restrictions will be reintroduced in England during 2021 are currently trading at -435 (1.23 in the decimal odds used on the site). That number implies an 81% chance that the restrictions will be back before the end of the year. Meanwhile, "no" is trading at +270 (3.70), or a 27% probability.
The odds of England announcing some sort of COVID restrictions or guidelines may be higher. The market only considers "legally enforceable restrictions on social contact" in settling the question.
Pound falls on pandemic concerns
Other indicators also portend rough times ahead for England and the UK. On Monday, the US State Department raised its travel advisory to the UK to "Level 4: Do Not Travel," citing the CDC's own decision to raise its threat assessment for the UK to Level 4.
"Your risk of contracting COVID-19 and developing severe symptoms may be lower if you are fully vaccinated with an FDA authorized vaccine," the State Department wrote in its advisory. "Before planning any international travel, please review the CDC's specific recommendations for fully vaccinated and unvaccinated travelers."
Meanwhile, the British pound hit a five-month low against the dollar and a five-week low against the euro on Tuesday.
"'Freedom Day' comes some time after opening the post-pandemic floodgates which led to a surge in UK economic sentiment, which suggests much of the 'good news' has been priced in," Bilal Hafeez, CEO of Macro Hive, told Yahoo Finance. "With the rising dollar, do not be surprised to see GBP/USD correct to around $1.34 or $1.35 level in the coming months as the market looks at the rising infection rates for indication of economic impact."
The COVID-19 pandemic continues to make an impact on the larger world of sports as well. As of Tuesday, 71 people accredited for the Tokyo Olympics have tested positive for COVID-19 this month, including athletes, staffers, and other personnel.