The Pac-12 football season is one that likely should have never happened.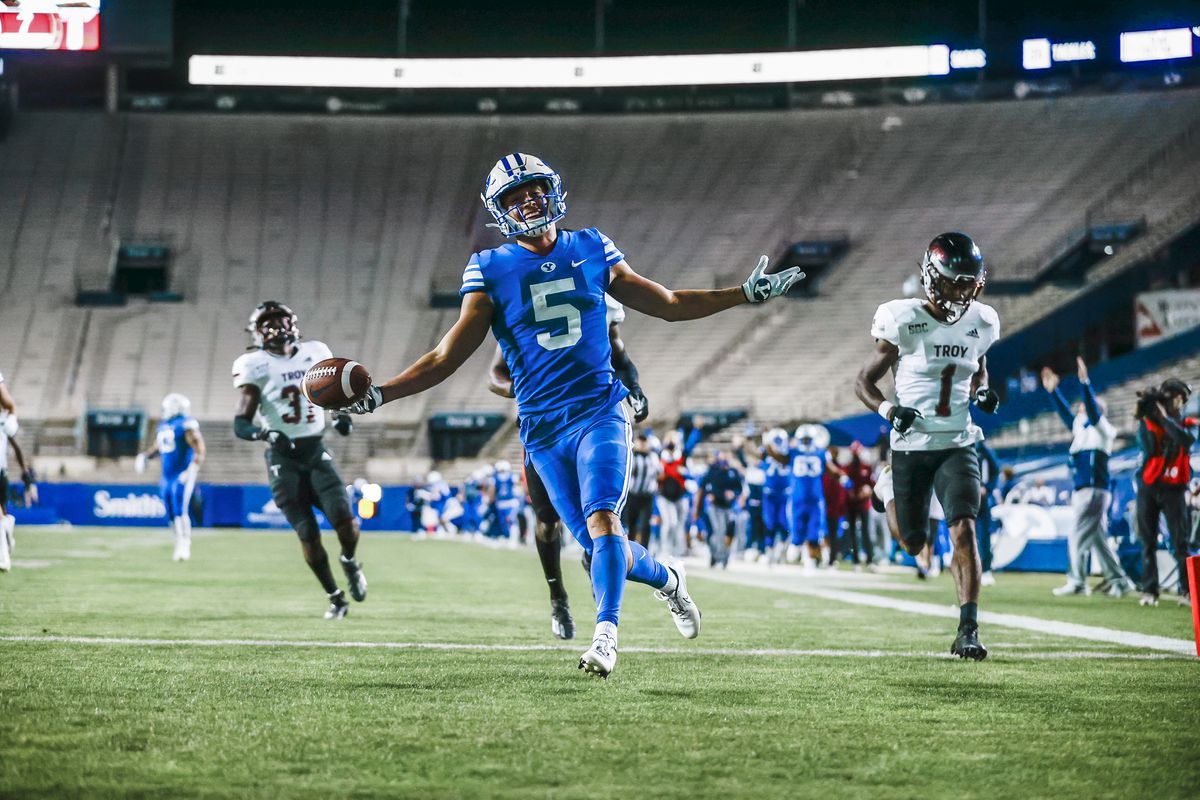 Initially called off in August due to the COVID-19 pandemic, Pac-12 commissioners did an about-face a month later and reinstated the season. Since then, it's been nothing but cancellations and a fast fade from the national spotlight.
A shortened intra-conference-only schedule is happening, with six being the maximum number of games. But that likely won't be enough to get an eventual conference champion close to a four-team College Football Playoff (CFP) spot.
Two-Losses in the SEC or Big 12? No Problem
Leaving no wiggle room for make-up contests, 10 of the conference's 12 teams have already had at least one game canceled at the midway point. The lone exceptions are the Pac-12 South's best team, USC, and Pac-12 North juggernaut, Oregon, both at 3-0.
On the flip side, with Tuesday's news that Utah at Arizona State is off this weekend, both of those programs would enter week five at 0-1 — their seasons in the abyss and now functionally over.
As most of the conference continues to implode, what's more concerning is the insult to injury they received from the CFP committee in their initial ranking released Tuesday evening on ESPN.
In this topsy-turvy season where 11 top-25 programs are undefeated and none of the Power Five conference schools have played a hiccup-free schedule, the path for a West Coast team into a four-team bracket doesn't exist from the get-go.
The CFP committee predictably put AP No. 1 Alabama in the top slot just ahead of No. 2 Notre Dame, No. 3 Clemson, and No. 4 Ohio State. Besides one-loss Clemson, each of these top four programs is undefeated, though Ohio State has only played four games. One-loss Texas A&M rounded off the top five.
Then things get murky. One-loss Florida at 6-1 is in the sixth position, followed by undefeated Cincinnati, which is not in a Power Five conference, in seventh, and undefeated Northwestern in eighth.
Two-loss Georgia checked in at number nine, and 7-1 Miami finished off the top 10. Two-loss Oklahoma is number 11, followed by Indiana at 4-1, Iowa State(!) at 6-2. The first school west of the Rockies is 9-0 BYU at No. 14. Oregon is right behind BYU at No. 15, and USC is No. 18.
Oregon and USC Have Zero Margin for Error
If there were a season in which the Earth could open up and swallow programs whole, this would be it. But the selection committee's jaundiced eye seems like it will do anything to keep schools in the Mountain or Pacific timezones out of sight and out of mind.
"Oregon is playing at a high level," Gary Barta, the selection committee chair and athletic director at Iowa, said of the Ducks on Tuesday. "With three games, they haven't yet beaten or played a ranked team. Right now, we had three games to evaluate. We put them where we thought they should be for now."
The Ducks, with only three potential games remaining, can only be hurt by their scheduled opponents as they face unranked Oregon State (1-2), Cal (0-2), and Washington (2-0) before they may meet USC in the conference championship, should neither squad stumble.
Likewise, USC, which reported a positive COVID-19 case this week, but still claims to have enough scholarship athletes to play this weekend, faces a trio of unranked programs in Colorado (2-0), Washington State (1-1), and UCLA (1-2) to finish off its regular season.
BYU Scrambles to Schedule a Power Five Matchup
BYU, an independent, had an opportunity to host a Power Five opponent this weekend after their schedule opened due to COVID-19 shuffling, but turned down Washington.
Despite this, BYU officials said the school is open to adding games to bolster its chances. If their schedule stands, BYU won't play again until its season finale at home vs. San Diego State on Dec. 12,
"At this point of the season, having played nine games and being nationally ranked, we are involved in discussions for possible matchups with other teams, on common open dates, for the benefit of both teams," BYU athletic director Tom Holmoe said in a statement Wednesday.
BYU's original schedule featured six Power 5 schools in Utah, Michigan State, Arizona State, Minnesota, Missouri, and Stanford. Those were rescheduled after the SEC, Pac-12, and Big Ten went conference-only.
Except for a narrow seven-point victory over the University of Texas-San Antonio, BYU has won all its games by 17 or more. The Cougars have outscored their opponents 428-125, including a 55-3 beatdown of Navy, a 48-7 thumping of Troy, and a 45-14 drubbing of Louisiana Tech.
BYU is going to have to do a lot more than point to the scoreboard and try to pull some creative scheduling to leapfrog a pair of two-loss Big 12 teams, four teams from the SEC, three teams from the ACC, and three from the Big 10. In other words, it may take an act of God to become a playoff contender.
"Great motivation for our guys," BYU coach Kalani Sitake said of his team's initial CFP ranking. "We have a lot of work to do and a lot to prove, obviously, in a short amount of time, and hopefully we can get that done."