The University of California's Saturday night season opener against Washington may be canceled in the wake of a player testing positive for the coronavirus.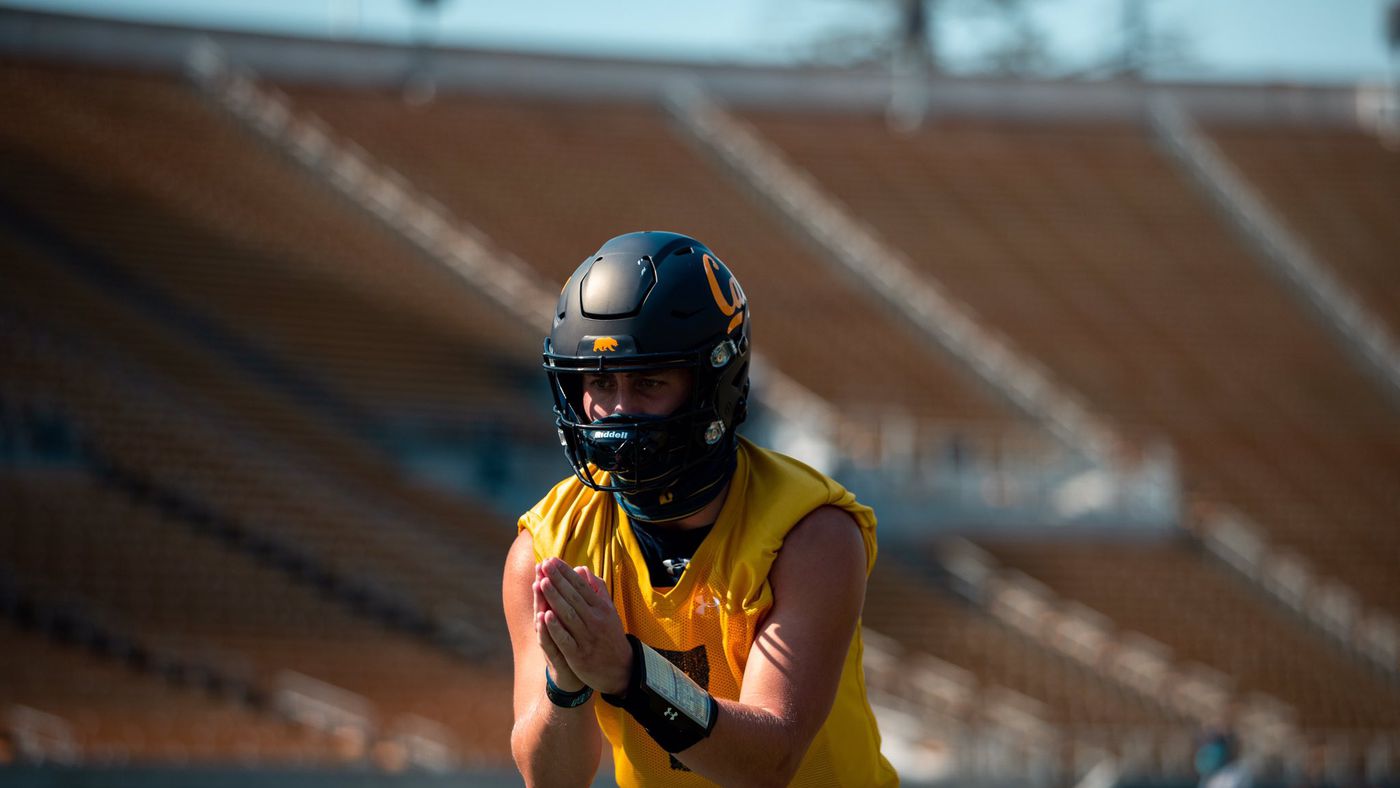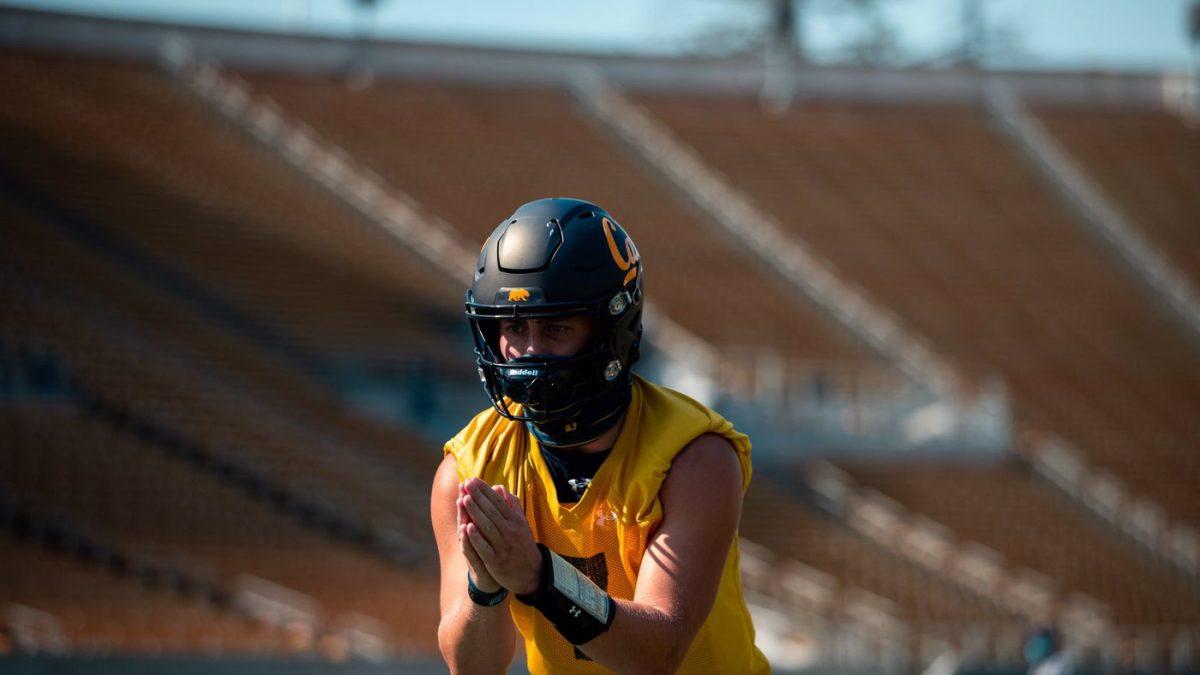 On Wednesday, Cal head coach Justin Wilcox said the school will have to undergo "significant" contact tracing with players and coaching staff in the wake of the diagnosis. As a result, the scheduled 7:30 p.m. PST kickoff of the program's Pac-12 season at Memorial Stadium in Berkeley is in jeopardy.
"It's a tricky situation, as we all know. We are glad to report that the one positive is asymptomatic, and everybody's healthy," Wilcox said in a press conference via Zoom Wednesday afternoon. "But the result of the contact tracing is significant."
Adhering to the strictest protocol in the land and still coming up with a positive diagnosis so close to the season's start was a "shocking" development, Cal's starting quarterback Chase Garbers said Wednesday.
"We still practiced today," Garbers said. "The team morale right when we came out to practice was high. If we can play on Saturday, we'll be ready, and we're looking forward to it."
The Bears' Wednesday practice was limited and Wilcox refused to disclose how many players are sidelined. However, he did note the player with the positive test is asymptomatic thus far.
"If it is feasible for us to play, we are going to play the game," he said. "Are there hurdles? There are hurdles, yes. With the players in question, the game is in jeopardy. If we have the bodies available to play the game, we will play the game."
California State Protocols Strictest in the Land
Due to state regulations, California athletes are already used to being tested before every practice. The California schools are also working with a maximum of 75 players on the field, plus coaches and support staff, at any time, which means an additional 30 members of each team are coached separately.
As of Oct. 30, Cal had conducted more than 3,500 PCR tests since early June with 20 positive results.
The Pac-12, as a league, has also one-upped its counterparts by installing rapid daily testing provided by Quidel, a San Diego-based health diagnostic company.
Pac-12 Testing Same as the NFL, Is it Enough?
Quidel's testing protocol is similar to what the NFL has in place and yields a positive or negative result in about 10 seconds. But even those measures are not enough, as evidenced by the Atlanta Falcons' recent positive tests joining the Jaguars, Texans, Jets, Ravens, Steelers, Patriots, Broncos, Dolphins, Chargers, Vikings, Raiders, and Chiefs, and proving rapid testing alone is not enough to prevent an outbreak.
Even with the latest technology working for it, the NFL continues to experience outbreaks week in and week out, the latest resulting in the shutdown of the Texans' team facility on Thursday. 
The Rest of College Football Reels from Outbreaks
College football remains day-to-day heading into Week 10 with outbreaks continuing in the Midwest and Southeast. With America as a whole discovering 100,000 new cases per day this week, the country has seen its worst week since the spread began.
The University of Wisconsin football program continued to reel from more positive tests and canceled its second game in a row on Thursday. It's unclear as to whether the No. 9 Badgers will be eligible to travel to Michigan on Nov. 14 or whether their season is ostensibly over. Wisconsin athletic director Barry Alvarez said he others are trying to learn from the situation.
"That's the thing we're putting together right now," Alvarez said in a Zoom interview announcing the cancellation of Saturday's game vs. Purdue, "[We're] trying to figure out how we can improve."
UW has had 27 positive tests since Oct. 24, the day after they won their season opener 45-7 over Illinois at Camp Randall Stadium.
The silver lining for Wisconsin is that the outbreak hasn't spilled over to other teams, including men's basketball and hockey. Alvarez also noted that all players and coaches are thus far asymptomatic.
Pac-12 Took Away Lessons But Stopped Short of a Bubble
The Pac-12 got a two-month tutorial on how to run its college football seasons. Even so, nearly every major program in the nation has faced at least a handful of positive tests, sidelining the likes of Alabama head coach Nick Saban and Clemson's Heisman Trophy favorite quarterback Trevor Lawrence over the past two weeks. The conference chose not to sequester itself in a bubble even after seeing that team outbreaks often occur in the wake of travel.
School officials and sports pundits agree that, once the decision was made in September to return, the Pac-12 may have had the best opportunity to host its season in a bubble.
SiriusXM Pac-12 Radio Host Mike Yam joined Jordan Kent on this week's Talkin' Ducks Podcast to discuss the bubble's potential earlier this month.
"I think the NBA has shown the only model that is successful when it comes to athletics is that bubble," he said. "On a college campus, right now, this is an optimal time, and that's why you can point to low testing numbers in the Pac-12 conference for a lot of these student-athletes. The bigger question is what [is the outcome] when you have thousands of kids … congregating in one location."
Oregon Athletic Director Rob Mullens, via a Zoom call last week, didn't eschew the idea of a bubble, but also tried to reiterate that the protocols currently in place are ample to protect student-athletes and the community in Eugene.
"Our student-athletes, football included, that were here over the summer that we on-boarded did a phenomenal job," Mullens said. "Our testing results showed that. They embraced the protocols. The culture that our coaches have built, [Head coach] Mario [Cristobal] has done a phenomenal job. Our medical team did an amazing job. And our student-athletes really embraced and understood what it would take to really stay safe."
All Pac-12 Football Ops Could Have Been Staged in Los Angeles
One idea circulating among Pac-12 ADs was to put all the schools in one place. With football facilities in Eugene that are top three in the nation and that include a $68 million, 145,000-square-foot state-of-the-art facility, the Oregon Ducks were one option to host. But temporary housing would have had to be erected in less than a month for 2,000-plus athletes and staff, and the city of Eugene and Lane County are not equipped to handle the additional strain of a football-induced outbreak.
Los Angeles then became the obvious pick to host the league. UCLA's $65-million Wasserman center, which opened in 2017, includes a state-of-the-art locker room and barbershop. USC boasts the new 110,000-square-foot John McKay Center and nearby downtown LA hotels, quiet due to lack of business and tourist travel during the pandemic, have the rack space required due to a halt in business and leisure travel.
The Staples Center had the space required to be ground zero for coaches, staff, and players for walk-throughs. Downtown Los Angeles currently boasts about a million square feet (and climbing) of residential and office space to accommodate coaches and student-athletes.
Then there are the game-day facilities themselves. A pair of the most legendary venues in all of sport in the LA Coliseum and the Rose Bowl are available, along with the $5 billion SoFi Stadium at Hollywood Park, a 300-acre megacomplex featuring the NFL's newest stadium and ample room to host any team for any need.
Even the Pac-12 kickoff of USC hosting Arizona State and Fox Sports' pregame show "Big Noon Kickoff" has a coronavirus twist. The show, featuring former players Matt Leinart, Reggie Bush, and Brady Quinn, former coach Urban Meyer, and host Rob Stone, will be off the air on Saturday due to COVID-19 protocol. Fox has not confirmed whether members of the show's panel or its crew have tested positive for the coronavirus.