COVID-19 has sidelined one a top program and the nation's best quarterback heading into week nine of a chaotic college football season.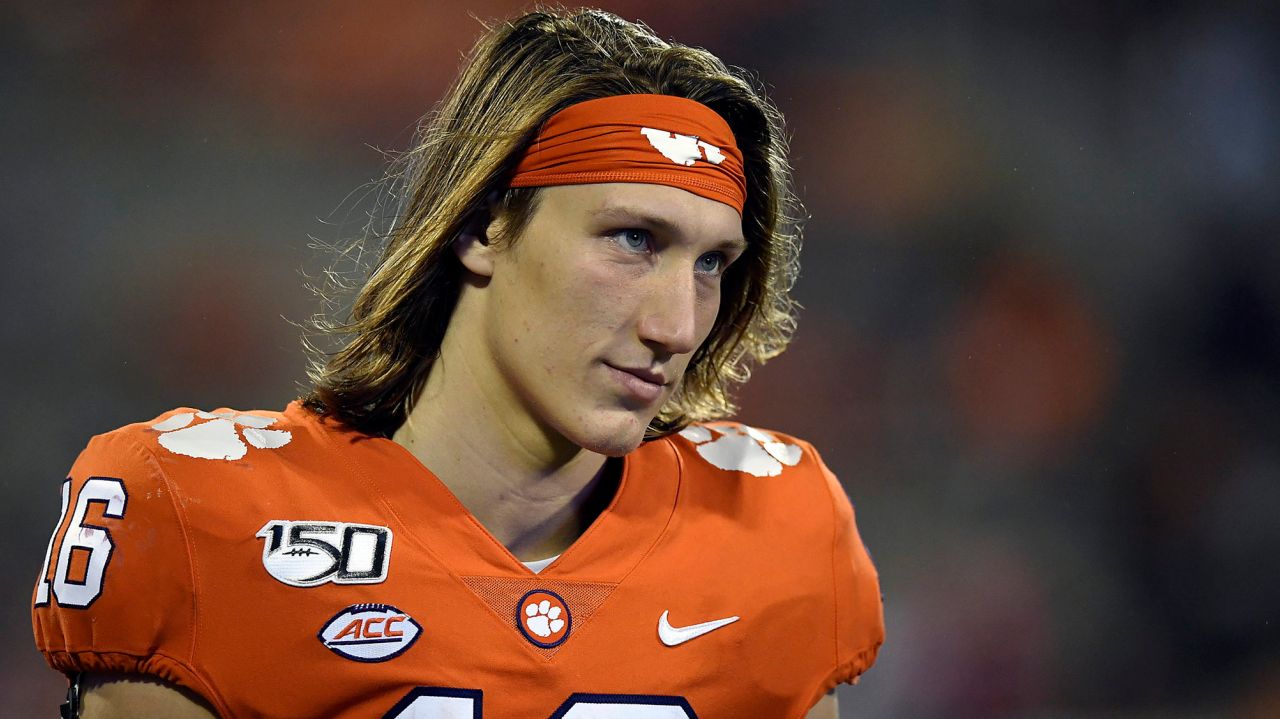 News broke early Thursday that the No. 9 Wisconsin Badgers paused all team-related activities for at least a week due to an increased number of cases. Their Saturday matchup against Nebraska has been canceled with no reschedule date.
Then on Thursday night, Clemson athletic director Dan Radakovich announced that quarterback Trevor Lawrence tested positive for COVID-19 and will be inactive for the No. 1 Tigers' game against Boston College Saturday.
Lawrence Out This Week, Maybe Next
ACC guidelines mandate athletes who test positive must isolate "for at least 10 days from the onset of symptoms/positive test." It is not known whether or not Lawrence will be cleared for Clemson's matchup vs. No. 4 Notre Dame next Saturday.
"I have tested positive for COVID-19, and my symptoms have been relatively mild while I'm following the protocol from Clemson and the ACC. The only thing that hurts is missing an opportunity to be with my teammates this weekend and play the game I love," Lawrence said in a statement. "I hate that I can't be there, but I'll be watching from isolation and pulling for our guys."
Lawrence, a junior, is the potential No. 1 pick in the 2021 NFL Draft and a Heisman Trophy favorite this season. True freshman DJ Uiagalelei will likely get the start against BC. The five-star recruit has completed 12-of-19 passes for 102 yards so far this season.
The Clemson/BC line saw significant movement Friday morning, dropping to Clemson at -22 after opening at -32.
Wisconsin Game Cancelled
In Madison, a dozen people associated with the Badgers' program returned positive coronavirus tests in the past five days, including starting quarterback Graham Mertz.
Mertz will be out three weeks as per the Big Ten's protocol, which mandates 21 days of sidelining after a positive test. Five additional athletes and six staff members, including head coach Paul Chryst, all tested positive.
"This morning, I received the news that I had tested positive via a PCR test I took yesterday," Chryst said in a statement released by the university. "I informed my staff and the team this morning, and am currently isolating at home."
"Our first month of testing and practice, we had one positive [before this past Saturday's game]," Wisconsin Athletic Director Barry Alvarez said Thursday. "The most important thing right now is to quarantine our players and get this under control. We'll make that decision about playing the next game when that time comes."
This week's canceled game will be declared a no-contest, not a forfeit, under Big Ten rules.
Wisconsin is scheduled to host Purdue on Nov. 7.