As COVID-19 cancellations continue to disrupt this fractured college football season, one constant remains: a record number of teams are undefeated. But which program is also perfect against the spread? Northwestern, that's who.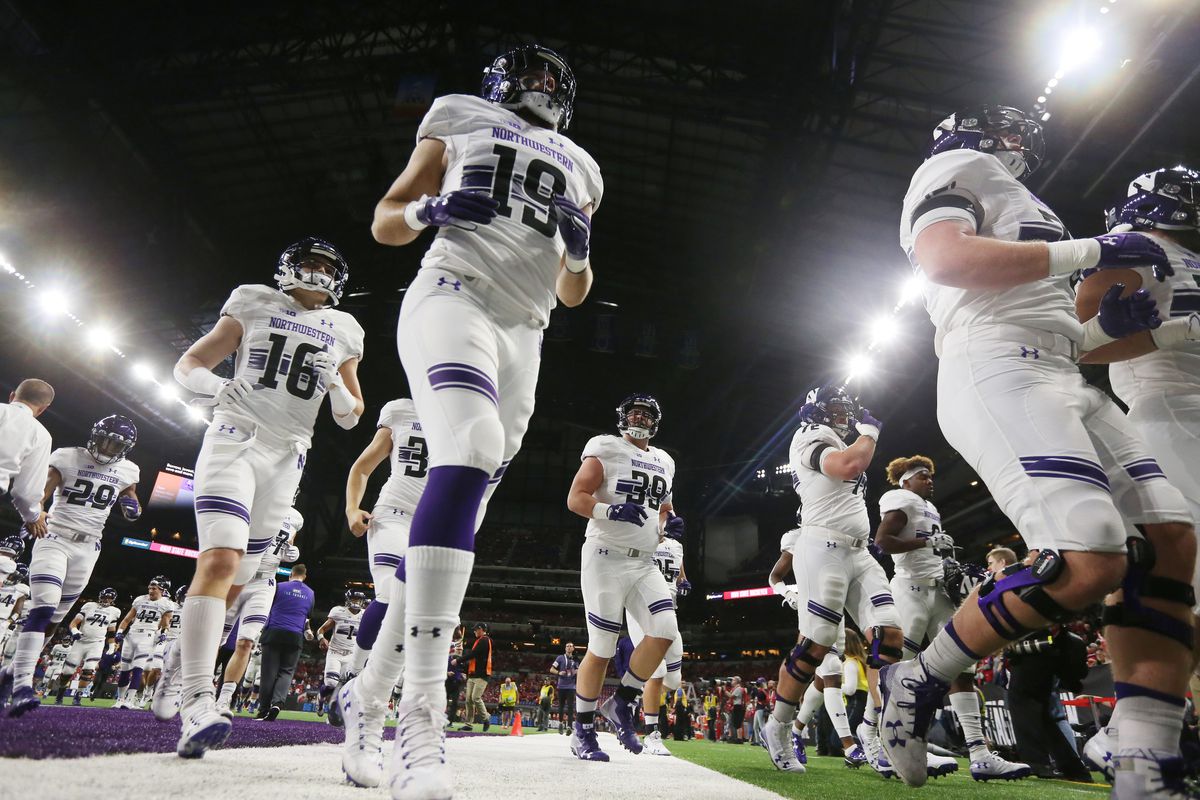 In a Week 13 college football first, 11 Football Bowl Subdivision (FBS) schools remain undefeated. They are Alabama (1), Notre Dame (2), Ohio State (3), Cincinnati (7), BYU (8), Oregon (9), Northwestern (11), Coastal Carolina (16), Marshall (17), USC (19), and Nevada (25). 
The sample size is much smaller than a normal season. Pac-12 programs are only in week four of their season, the Big Ten and Mountain West in week six, and nearly every other top-10 program has faced a cancellation or postponement due to the pandemic. 
Northwestern Now Big 10 West Favorite
Of the 11 top undefeated teams, Northwestern is the only program in play that's still perfect ATS at 4-0-1. Nevada (4-1) and Coastal Carolina (6-1-1) each have one loss ATS. Those are the three schools whose matchups we'll focus on this week. 
As with last week, nearly all of the perfect programs against the spread have avoided a COVID-19 breakout in their locker room. The lone exception in Week 12 Wisconsin, which missed three weeks of the season because of their outbreak. Wisconsin was defeated on the road by Northwestern, a seven-point underdog. 
The Badgers' loss to the Wildcats had further implications, as they no longer have an opportunity to play in the Big Ten championship game after their game this week vs. Minnesota was canceled on Tuesday because of positive COVID-19 tests for the Golden Gophers.
Wisconsin can now only play a maximum of five games this year following the announcement. They were, despite their loss last Saturday, the only Big Ten West threat to stand in Northwestern's path for a shot at the title. It now seems like it's up to the Michigan State Spartans (1-3) to dash those hopes on Saturday. And that's where we'll begin.
Northwestern at Michigan State (12:30 p.m. Saturday, Nov. 28)
Michigan State had early hopes of relevance, bolstered by a Week 2 win vs. rival Michigan. But the Spartans have since lost three straight and look like an easy mark for a Wildcats team that is firing. However, the spread may have finally caught up with Northwestern, putting their program in an unfamiliar place as a 13.5-point favorite on the road. It's a change of scenery, and a hefty spread for sure, especially for a team that continues to sputter offensively. 
Northwestern hasn't put up 300 yards of total offense in three of its last four games, and hasn't rushed for more than 80 yards since they faced Nebraska on Nov. 7. The Wildcats have done it on defense and defense only this season, highlighted by five takeaways vs. the Badgers last week. They look to capitalize on a Spartans squad that has been equally anemic on offense this season. In their previous game, Michigan State was shut out by Indiana and put up a measly 191 yards of total offense. Northwestern is also +10 points ATS this season, which leaves only a little over a field goal in question. Based on their perfect record, why not take the chance? 
Coastal Carolina at Texas State (3 p.m. Saturday. Nov. 28)
The Coastal Carolina Chanticleers are one of college football's biggest surprises. Not only are they 8-0 after a 34-23 win over Appalachian State last week, but they've done it COVID-free. 
The Chanticleers have a few standout players on offense who've suddenly gandered national attention, starting with quarterback Grayson McCall, who's thrown for 1,593 yards, 18 touchdowns, and an interception. He's 67.9% passing this season while also rushing for 340 yards and five additional touchdowns. Running back CJ Marable leads the Chanticleers on the ground with 435 rushing yards and five touchdowns. His backups have combined for more than 600 yards and seven touchdowns. Receiver Jaivon Heiligh shows top-tier speed and leads the team with 38 catches for 647 yards and six touchdowns. Coastal's defense is led by redshirt senior linebacker Silas Kelly, whose 61 total tackles, including four sacks, are getting him noticed. Cornerback D'Jordan Strong leads the team with five interceptions.
Coastal Carolina is 6-0 ATS in their last six road games, and 5-0-1 ATS in their previous six games overall. Though 2-9, Texas State, is 4-0 ATS in their last four games overall and 4-1 ATS in their previous five home games. Because of Coastal's recent hype as they climb the national rankings, their tryptophan hangover match vs. the Bobcats is being characterized by some as a trap game. Like Northwestern, they're now in rarified air as double-digit favorites on the road. They're -16.5 at most sportsbooks, to be precise. That's a lot of points to lay, but with a college football-best +15.9 point differential ATS, they're within the margin of error to cover.  
Nevada at Hawaii (11 a.m. Saturday, Nov. 28) 
The Wolf Pack is sneaking into the national conversation and is 6-0 for the first time since 2010 when they were helmed by a senior quarterback named Colin Kaepernick. This season, it's Carson Strong under center and smashing records. Strong has completed 70.2% of his passes for 1,805 yards and 14 touchdowns with two interceptions this season. He also has two or more touchdowns in the air in six of his last eight games. It's a good thing the up-tempo Wolf Pack is putting up points because their defense could use a little tightening. The Wolf Pack has allowed more than 20 points and 300 yards per game this season, with senior linebacker Lawson Hall leading Nevada with 33 tackles.
The Hawaii Rainbow Warriors dropped their last four games, but in that span, have done well at home, winning five of their previous six at Aloha Stadium. This season, quarterback Chevan Cordeiro has completed 57.9% of his passes for 1,211 yards, eight touchdowns, and four interceptions, throwing eight touchdowns in the Rainbow Warriors' last three contests. 
Nevada is 5-1 ATS in their last six games, but with a low +2.8-point differential. The Rainbow Warriors are a dismal 9-20 ATS vs. teams with a winning record, and 2-3 ATS with a -5.2-point differential. Because it's tough for teams to travel to Hawaii and win, even against a program that's 2-3 overall, the line is Nevada at -6.5, making them a solid play for your Turkey Day Weekend parlay card.