Magnus Carlsen won three of the four regular-season events on his namesake online chess tour earlier this year, along with the Grand Final. But Wesley So showed that it may not be as easy this time around, upsetting the World Champion to win the Skilling Open.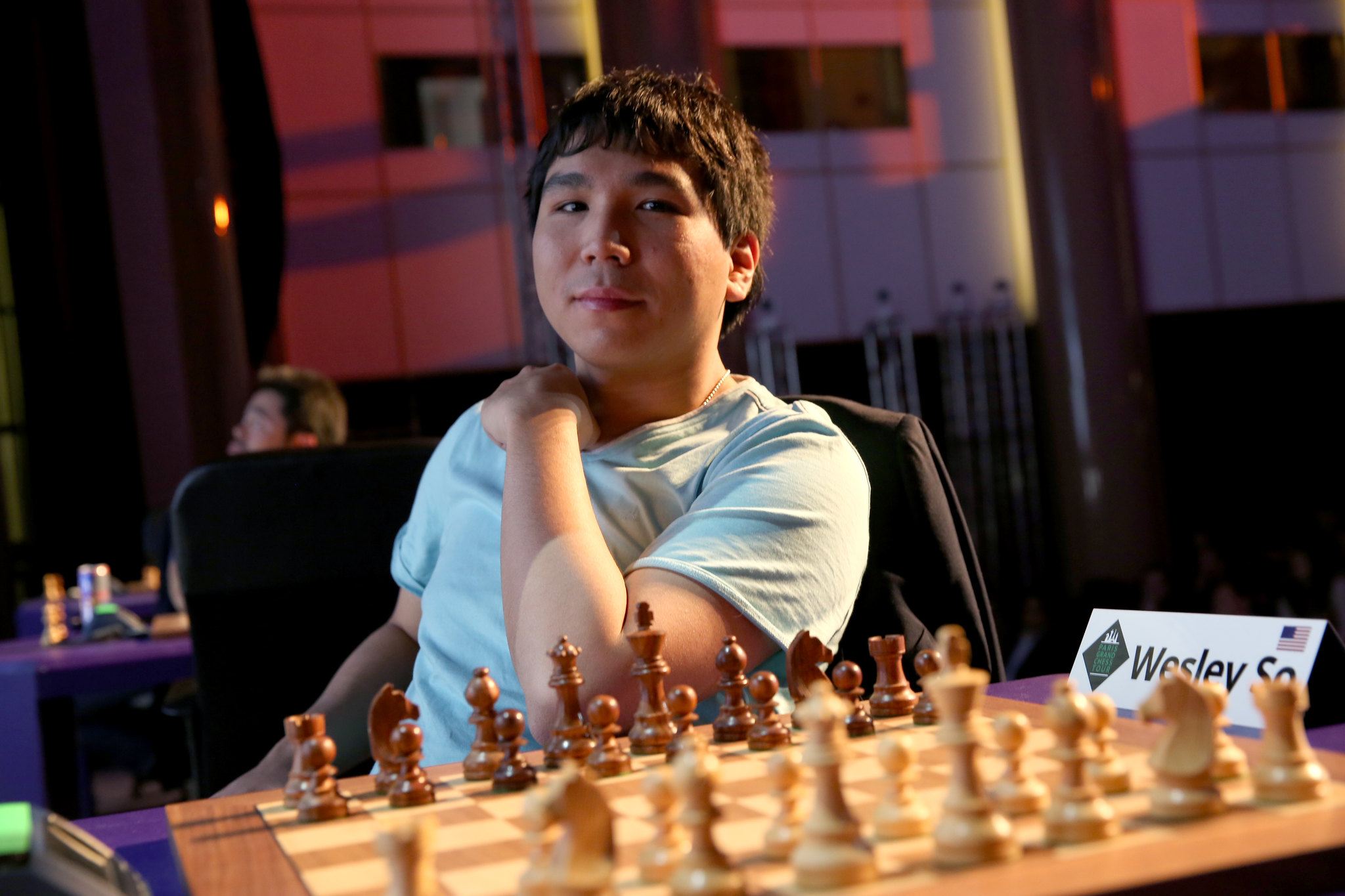 After two days of drawn matches, So outplayed Carlsen during the blitz tiebreakers, winning 1.5-0.5 to claim the first crown on the Champions Chess Tour.
Grandmasters Trade Wins in Combative First Match
Day 1 of the final produced four thrilling games, but ended with the two sides level at 2-2. Carlsen and So traded blows throughout the day, with White winning every single game of the mini-match. Even that result served as a sort of victory for So, who didn't expect to beat the World Champion twice on the same day.
Magnus Carlsen is furious with himself as he blunders and loses the final game of the day! The players have drawn 2:2, so we start from scratch tomorrow: https://t.co/J0C08qb6sY #c24live #ChessChamps #SkillingOpen pic.twitter.com/rLu5n0xfsz

— chess24.com (@chess24com) November 29, 2020
"[I'm] very surprised, because my goal in this match is to make it interesting, to try to put up a good fight, at least," So said after Day 1. "Because Magnus is really the better player and he's the best player in the world right now, so just to compete with him is a very good feeling, and he's better in all parts of the game than me."
Carlsen appeared to finally grab an edge by winning the first game of the second match with Black. Incredibly, So responded in kind, winning Game 2 with Black to level the match yet again.
After a draw in the third game, Carlsen held a theoretical edge by having the white pieces for the final game. But much as in his 2016 World Chess Championship match against Sergey Karjakin, Carlsen took no chances, playing into a safe, 23-move draw to head into a two-game blitz tiebreaker.
So Strikes First in Tiebreaker, Carlsen Can't Respond
That decision may have cost Carlsen the match. In the first tiebreaker, So reached a better endgame and converted flawlessly after one last error by Carlsen to take a 1-0 lead. Carlsen achieved a promising and unbalanced position in Game 2, but failed to convert, leading to a draw and handing the Skilling Open title to So.
"First of all, I have to apologize to Magnus for semi-ruining his birthday," So said afterward on the Chess24.com stream of the match, as the World Champion turned 30 on Monday. "I am very shocked to beat Magnus. Coming to the match, all I wanted to do is to put up a good fight, but today has been my day."
So came into the final as a +225 underdog to Carlsen (-400). Despite the upset, Carlsen praised So for winning the match, even if it wasn't the birthday gift he was looking for.
This is just the start of the Champions Chess Tour, but it's Wesley So who's the early leader with 46 points & $30,000! https://t.co/yipwWGTNjX #ChessChamps #c24live #SkillingOpen pic.twitter.com/rewOwYndBY

— chess24.com (@chess24com) November 30, 2020
"Huge congratulations to Wesley on a deserved win," Carlsen said afterward. "I had a nice day overall. This wasn't ideal. That's the way it is. This time I wasn't good enough."
So picked up $30,000 and 46 tour points for winning the Skilling Open, while Carlsen earned $15,000. The Champions Chess Tour will continue on Dec. 26 with its first "Major" event, a yet-to-be-named tournament carrying a $200,000 prize pool.