The mounting injuries continue to pile up for several NFL teams, so Week 5 waiver wire pickups include running backs Damien Williams and Samaje Perine, quarterback Trey Lance, tight end Dawson Knox, and wide receiver Jamison Crowder.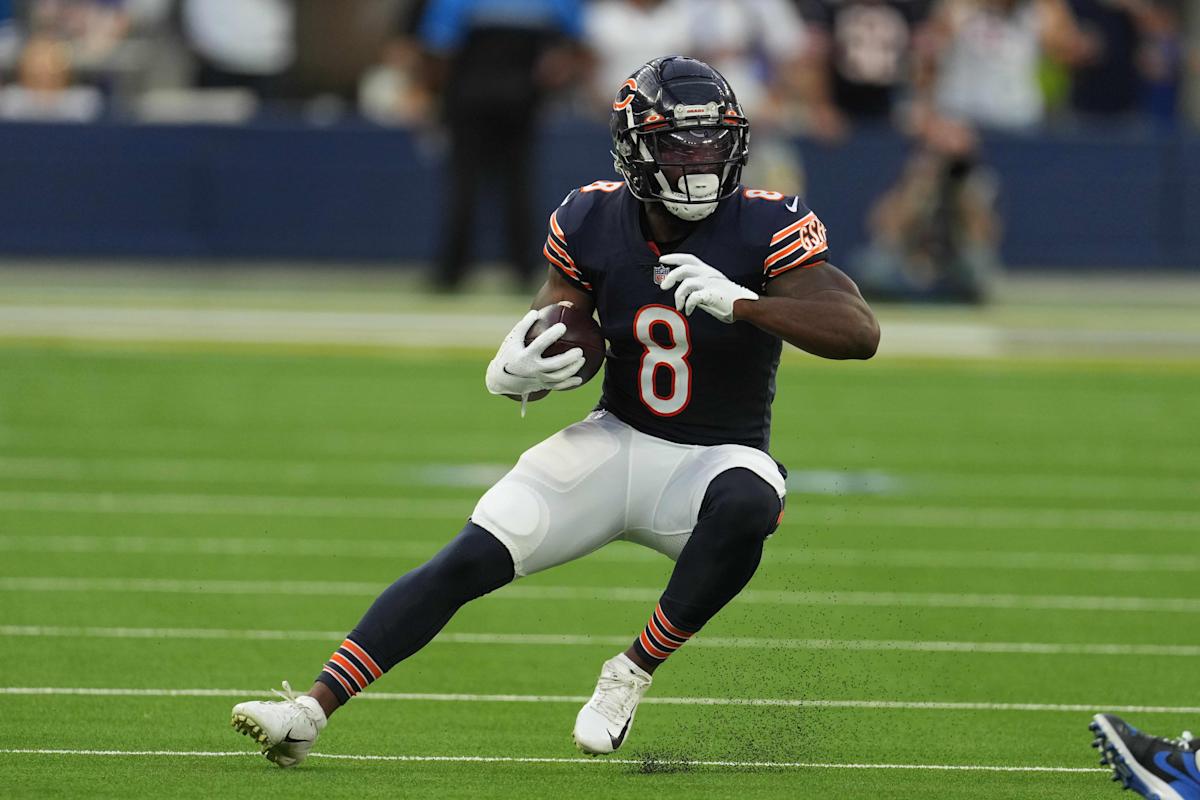 San Francisco 49ers quarterback Jimmy Garoppolo exited Sunday's game with a bruised calf. Jimmy G said he'd like to play in Week 5 against the undefeated Arizona Cardinals, but if he can't go, then you'll want to have Lance ready to go.
---
NFL Week 5 Waiver Wire Pickups
Damien Williams (RB, Chicago Bears)
Samaje Perine (RB, Cincinnati Bengals)
Trey Lance (QB, San Francisco 49ers)
Dawson Knox (TE, Buffalo Bills)
Jamison Crowder (WR, New York Jets)
---
If you're looking for a kicker because you had San Francisco's Robbie Gould, who injured his groin in Week 4, then consider Rodrigo Blankenship from the Indianapolis Colts. He's probably the best kicker available in your fantasy football league.
RBs: D-Will and Perine
Da Bears held their breath when starting running back David Montgomery went down with a gnarly knee injury. An MRI revealed nothing serious, so they dodged a bullet. In the short term, he'll miss at least a month with a sprained knee. Keep an eye on backup Damien Williams. D-Will was a valuable member of the Kansas City Chiefs during their Super Bowl run, who went from a backup to a starter in the playoffs. When Montgomery went down, Williams rushed eight times for 55 yards and a touchdown. He also added two receptions.
Cincinnati Bengals running back Joe Mixon went down with a sprained ankle in Week 4. It's only a minor sprain and he's listed as week-to-week, but there's a solid chance he sits out Week 5 against the Green Bay Packers. Backup running back Samaje Perine will be the next man up for the Bengals if Mixon misses Week 5.
Week 5 Adds: Lance, Knox, Crowder
If you were stuck with Jimmy G as your quarterback and didn't have Trey Lance as a handcuff, then you better act fast and hope he's available. Lance played the entire second half in a loss against the Seattle Seahawks. He tossed two touchdowns and zero interceptions. Overall, the rookie struggled with accuracy at 9-for-18 for 157 yards. But he also rushed for 41 yards on seven carries.
The Buffalo Bills are tied for second in the NFL in scoring with 134 points. Josh Allen loves to spread the ball around, but the team scores enough that almost any secondary player on their offense is a worthy addition to your team. In the first two seasons with the Bills, tight end Dawson Knox caught five touchdown passes. Through four games, Knox tallied 15 catches for 144 yards, but he found the end zone four times. He caught two touchdowns in Week 4 and has four in his last three games.
It's not very often that we suggest adding a member of the LOL Jets to your waiver wire pickups, but the Jets are fresh off their first win of the season heading into Week 5. Veteran wide receiver Jamison Crowder returned to action in Week 4 after missing the start of the season, and the Jets sorely missed him. Rookie quarterback Zach Wilson hooked up with Crowder seven times for 61 yards and a touchdown strike.