The University of Washington announced Wednesday that it paused football activities after a slew of positive COVID-19 tests. The Huskies scheduled matchup at Oregon (3-2) on Saturday for the Pac-12 North title is currently off.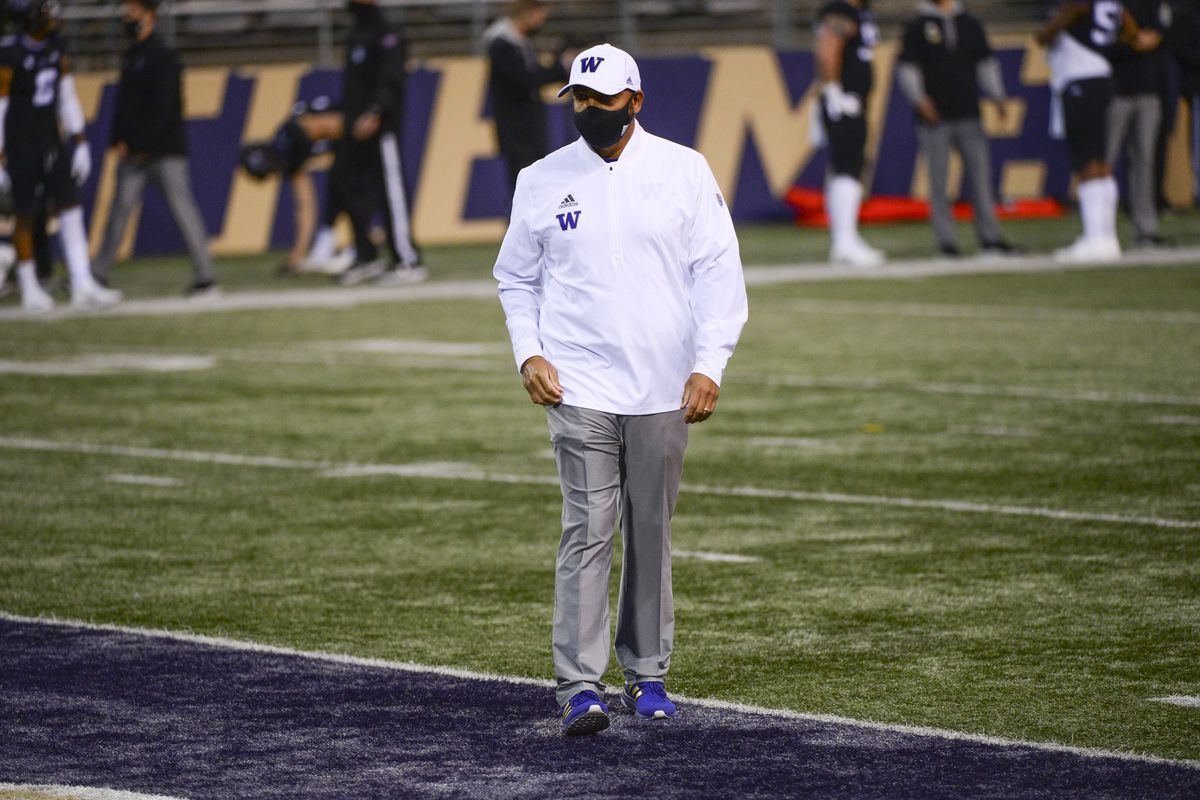 No game means Washington (3-1) will capture the Pac 12 North title as the only one-loss team in the division. They will win the division with only four games played, all at home, with no contest against their closest pursuer in the standings.
The @UW_Football team has paused all football activities due to an increase Covid cases. The game on Saturday vs @oregonfootball is now uncertain.

— Elise Woodward (@EliseMWoodward) December 9, 2020
Even following the CDC's reduced protocols of a minimum of seven days without confirmed positive test results means the earliest the Huskies can resume team activity is next Thursday — one day before the Pac-12 Championship Game kicks off at Allegiant Stadium in Las Vegas.
Even then, the state of Washington and King County, which encompasses Seattle where UW is located, haven't relaxed their protocols. This means the Huskies are likely to be a no-go this weekend and a week from now, either way.
Two Ranked, Undefeated Teams in Pac-12 South Believe They Deserve a Shot
Over in the Pac-12 South, things are slightly sunnier, if not equally confusing.
There, a pair of undefeated teams sit atop the standings hoping for a win this weekend and waiting for the cluster that is the league's championship game policy to get sorted out.
No. 21 Colorado (4-0) finishes at home vs. Utah (1-2) at 9 a.m. PST Saturday as FOX's "Big Noon Kickoff" game. Both schools are thus far cleared to play. Colorado is a 1.5-point favorite. No. 15 USC (4-0) is set to play crosstown rival UCLA (3-2) at the Rose Bowl at 4:30 p.m Saturday on ABC. USC is a 2.5-point favorite.
Pac-12 Officials Could Bend Pandemic-Time Rules Like Big Ten Did
If both teams win, USC will win the division outright because they've played one more game. But Colorado, a ranked team with a perfect record, has a strong argument that they should appear in the league's championship game for a shot at the title.
And with the Pac-12 North winner unable to go, why not?
Pac-12 officials could meet and change their rules to accommodate the two best programs in this fractured season. The Big Ten did it to pave the way for Ohio State just yesterday. But, the question remains, why are we here in the first place, especially in a division that delayed its start and had plenty of time to learn from the mistakes of others?