The Old Oaken Bucket game is in serious jeopardy, and a second Big Ten football rivalry with a 100-plus-year streak is on the line as the Indiana and Purdue football programs are both on pause due to COVID-19 issues.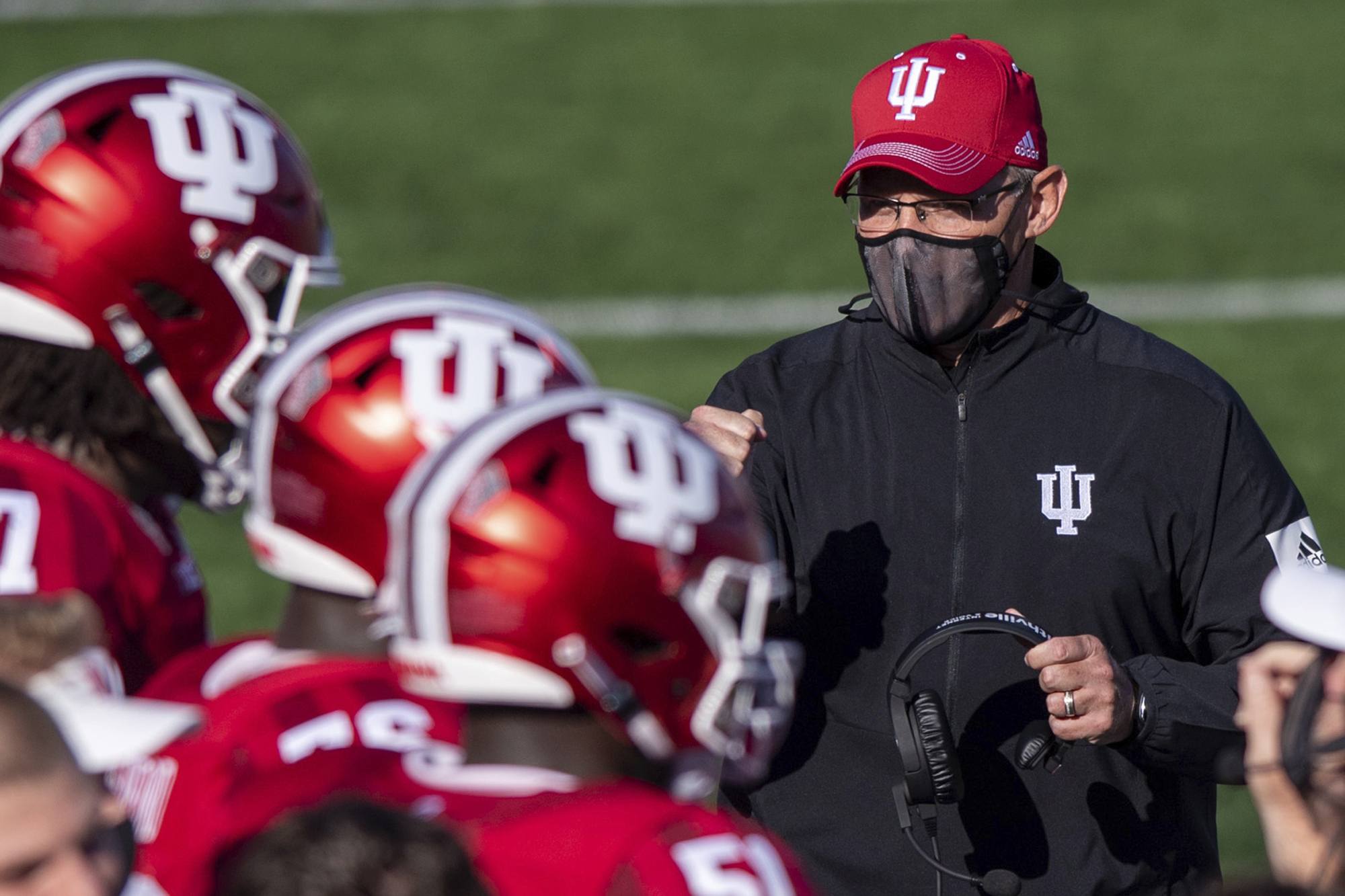 No. 12 Indiana announced Tuesday that it stopped all team-related activities after several positive COVID-19 tests within the program.
"In consultation with our medical experts, we decided this is the appropriate decision at this time," Indiana Athletics Director Scott Dolson said in a statement. "We will continue to assess the situation."
Purdue canceled its Tuesday practice due to an increased number of positive COVID-19 cases. Neither the Hoosiers nor the Boilermakers practiced Wednesday.
Indiana's Perfect Season ATS Will Likely be Cut Short
An official decision to call the game is expected by Thursday. If the game is called, then Indiana — the lone college football team perfect against the spread this season — will finish 5-1, and second to No. 4 Ohio State in the Big Ten East.
COVID-19 issues at Michigan forced the cancellation of the Wolverines' annual rivalry game against the Buckeyes on Tuesday. Initially, the Big Ten Championships required a team to play a minimum of six games this season to qualify. However, Ohio State will play for the Big Ten championship despite not reaching that benchmark.
Conference officials did an about-face Wednesday and announced the removal of the six-game qualification rule, paving the way for the Buckeyes to appear in the championship game.
Big Ten ADs Bend Rules to Get Buckeyes in College Football Playoff
Big Ten athletic directors met virtually on Wednesday morning. They announced their decision late in the afternoon, saying the conference will "eliminate the minimum-game requirement for participation" in this year's championship game.
This is insult to literal injury (or at least sickness) for the Hoosiers. According to protocols laid out before the season, they would have appeared in the championship game as the second-place team that had played enough games to qualify.
Several Big Ten school officials, including Michigan Athletic Director Warde Manuel, said the rules change is an effort to give Ohio State a chance to be included in the College Football Playoff. Big Ten officials likely made the decision to go back on their rules because participating in semi-final bowl games, plus the national championship game, paid out a combined $549 million to conferences and schools last season.
Ohio State will face Big Ten West champion, No. 14 Northwestern, in the Big Ten Championship Game on Dec. 19 at Lucas Oil Stadium in Indianapolis.