One of the few remaining bright spots in what is best described as a COVID-19-fractured college football season is Saturday's marquee Top-25 matchup, No. 10 Indiana at No. 18 Wisconsin.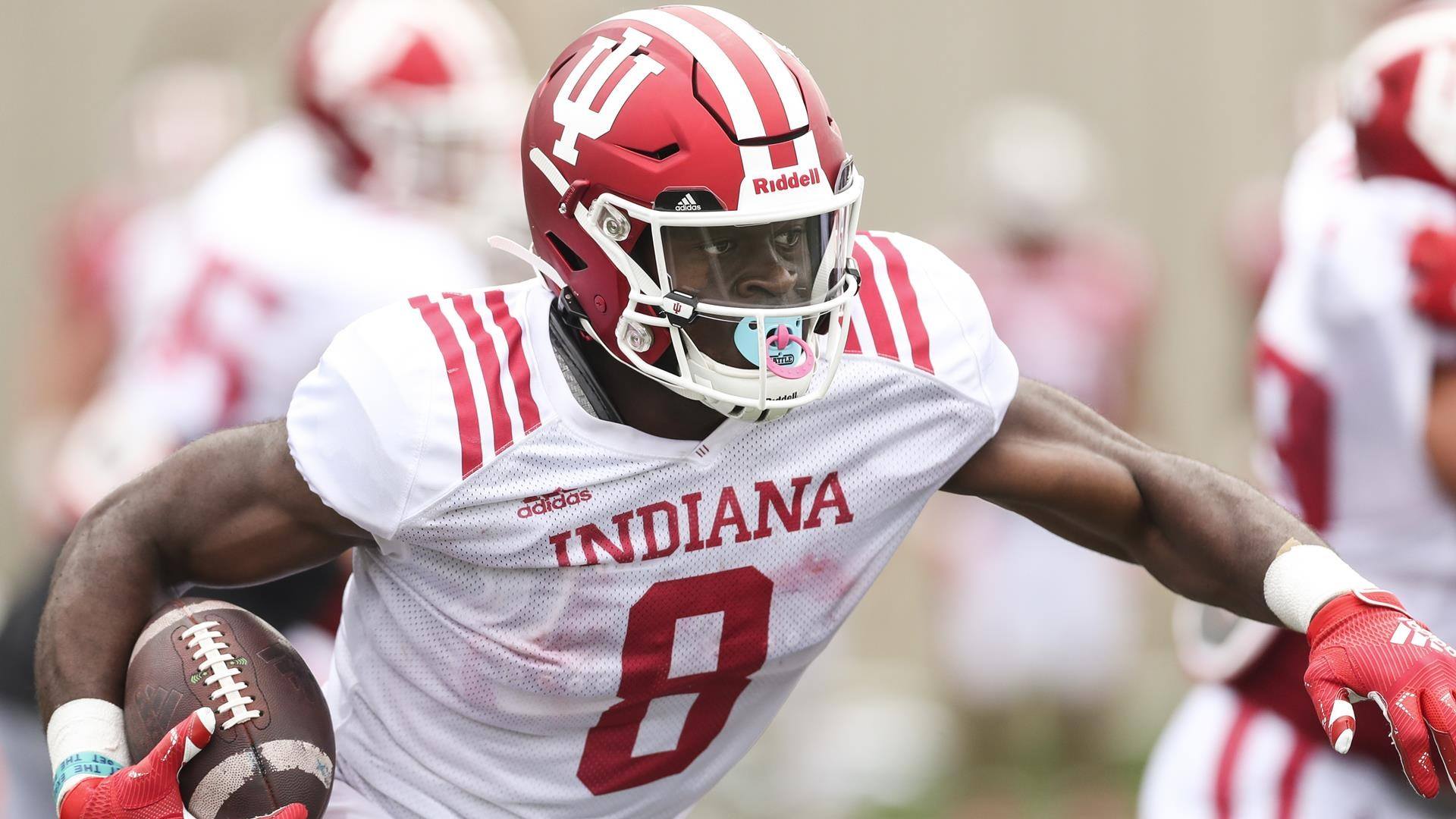 The Big Ten, arguably the most affected conference when it comes to the pandemic, has a sleeper in the upstart Hoosiers, whose lone loss came in a down-to-the-last-minute matchup vs. No. 4 Ohio State on Nov. 21.
While Indiana (5-1) lacks the head-to-head win vs. their Big 10 East counterpart Buckeyes (4-0), Ohio State will likely miss its season finale against rival Michigan on Saturday as the Wolverines' program is currently shut down. This would leave the Buckeyes one game shy of the six required by the conference to make a championship game appearance.
Hoosiers Continue to Impress
Indiana has been one of the COVID-era's biggest surprises. The Hoosiers were 29/1 odds to win the Big Ten East and 75/1 odds to win the Big Ten championship in September. They've since put themselves in the pole position to win their division. They would likely open as a favorite to win the Big Ten Championship against likely contender, No. 16 Northwestern, who's also currently 5-1.
The Hoosiers also remain the one team in college football that's perfect against the spread this season (6-0) with a cohort of more than four games played.
Over the last decade, the Badgers have owned the series, going 10 for 10 against Wisconsin. Kickoff from Camp Randall Stadium is set for 3:30 p.m. ET Saturday, and Wisconsin is currently a 14-point favorite, up four points from the opening line last Saturday.
Wisconsin is coming off a 17-7 loss against Northwestern in their last outing back on Nov. 21. Wisconsin's offense struggled mightily in the defeat, with quarterback Graham Mertz, who was infected with COVID-19 earlier this season, throwing three interceptions.
Wisconsin Tough to Gauge With Tiny Sample Size
Wisconsin (2-1) canceled games against Nebraska and Purdue due to a COVID-19 outbreak in late October and early November. Their game vs. Minnesota was canceled last week due to the Gophers' outbreak. Win or lose on Saturday, the Badgers will be ineligible to represent the Big Ten West in the conference championship game.
The one thing standing in the way of the Hoosiers' run toward a conference championship game appearance is the absence of starting quarterback Michael Penix Jr., who is set to miss the rest of the season after suffering a torn ACL in last Saturday's win against Maryland.
Hoosier RB Scott III Stands Out This Season
Utah transfer Jack Tuttle will start at QB on Saturday. Tuttle completed all five of his pass attempts for 31 yards last week, and he'll get some help from Indiana's rushing corps, which averages more than 100 yards per game this season. Junior running back Stevie Scott III has gotten national interest with 405 yards on the ground along with eight touchdowns on 119 carries. He found the end zone three times vs. Maryland last week and has had 20 or more carries in each of the Hoosiers' victories this year.
Scott hasn't faced a defense like Wisconsin's, however. The Badgers are the top in the nation, with only 233.3 yards in total offense allowed per game. They're third in the nation in points allowed per game at a paltry 11.7. The Badgers also bring in the hot hand in the series, and are 5-0 vs. Indiana at home over the last decade. Still, it's a good bet in a season of change that Saturday is ripe for the Hoosiers' to snap their losing streak.