Taking the NIL landscape from the green turf of the football field and merging it with the bluegrass of Kentucky's horse country, Claiborne Farm signed a NIL (name, image, likeness) partnership with University of Kentucky quarterback Will Levis.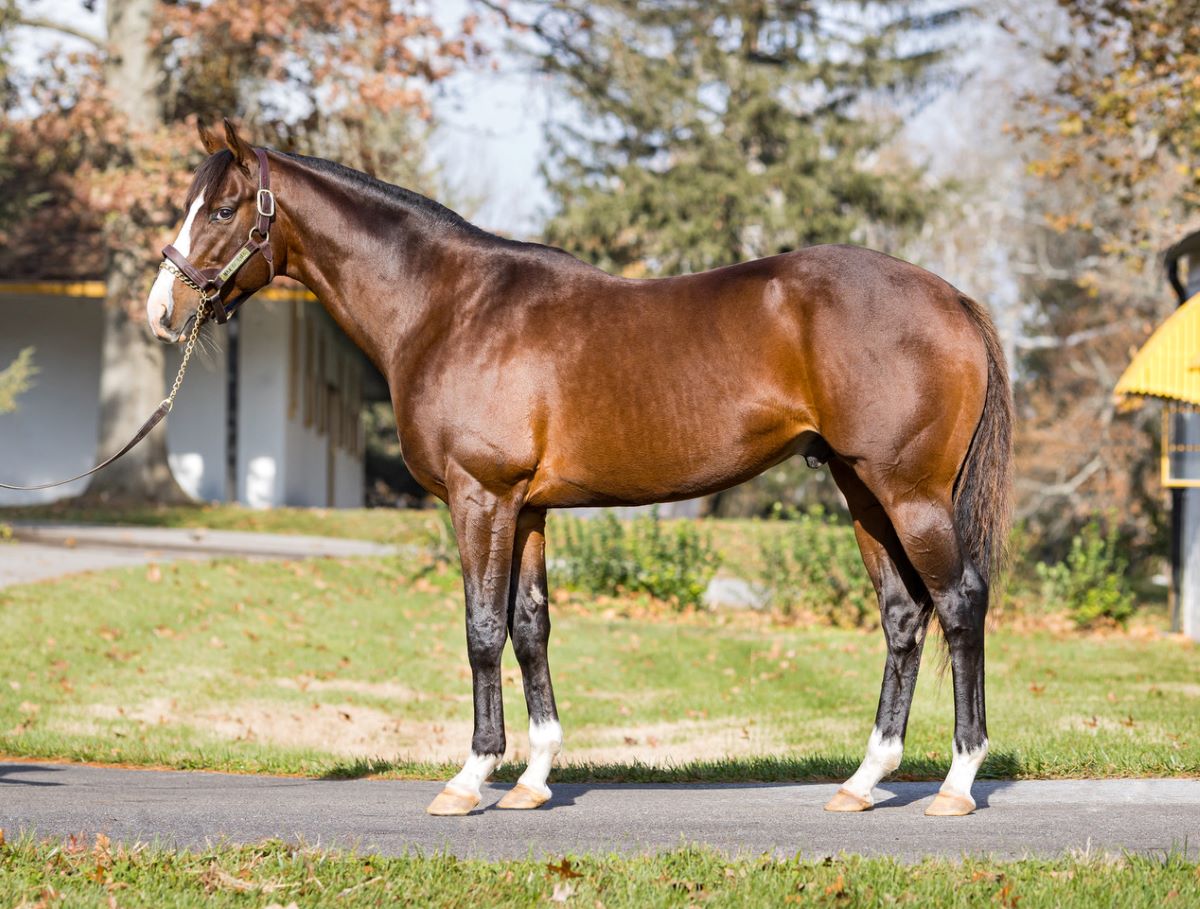 The unique NIL partnership will pair Levis with War of Will, Claiborne Farm's Preakness Stakes-winning stallion. It's the first partnership between a college athlete and a Thoroughbred stallion.
The agreement will create an advertising campaign focused on the athleticism of both football players and Thoroughbred racehorses. Levis and War of Will form the center of that campaign.
"We are thrilled to be the first farm to partner with a Division I athlete in this newly created NIL space," said Claiborne Farm President Walker Hancock in a statement. "Having a star quarterback help promote one of our young and promising stallions is a new way of advertising that we think provides a perfect synergy of our brands. Will's athleticism and performance displayed on the football field mirrors what we saw with War of Will on the racetrack and the reason he is such an exciting stallion prospect."
War of Will imposed will on both dirt, turf
That description applies to War of Will, the 2019 Preakness winner. He's one of the few stallions in the current breeding landscape with Grade 1 wins on both dirt and turf. He added the 2020 Maker's Mark Mile at Keeneland to that Preakness win.
He retired after the 2020 season with a 5-1-3 record in 18 starts and $1,881,803 in career earnings. War of Will's first foals at Claiborne Farm are expected this year. Horses such as Secretariat, Ruffian, Personal Ensign, Forego, and Bold Ruler once called Claiborne Farm home.
But the same "exciting stallion prospect" label could apply to Levis. He completed nearly 67% of his passes, good for 2,826 yards and 24 touchdowns last year. Levis led the Wildcats to a 10-3 record that included victories over then No. 10 Florida and No. 15 Iowa in the Citrus Bowl.
University of Kentucky centered around breeding farms
Athlete Advantage was the NIL company brokering the deal, seizing on Kentucky's multibillion-dollar breeding industry and the state's flagship university. It's hardly a stretch when you consider many of the state's celebrated breeding farms are located near or around Kentucky's Lexington campus.
"We believe that Will Levis and War of Will will be considered pioneers in the NIL space, blazing a trail for all those following behind them," said Athlete Advantage President Ryan Miller. "We are grateful that Walker and his team at Claiborne Farm had the foresight to see the value in partnering with Will Levis and are confident that all parties involved will be tremendously pleased by the positive impact created by an opportunity of this significance."