The Georgia Bulldogs will try to finally overcome their nemesis on Monday night when they face the Alabama Crimson Tide in the College Football Playoff National Championship at Lucas Oil Stadium in Indianapolis.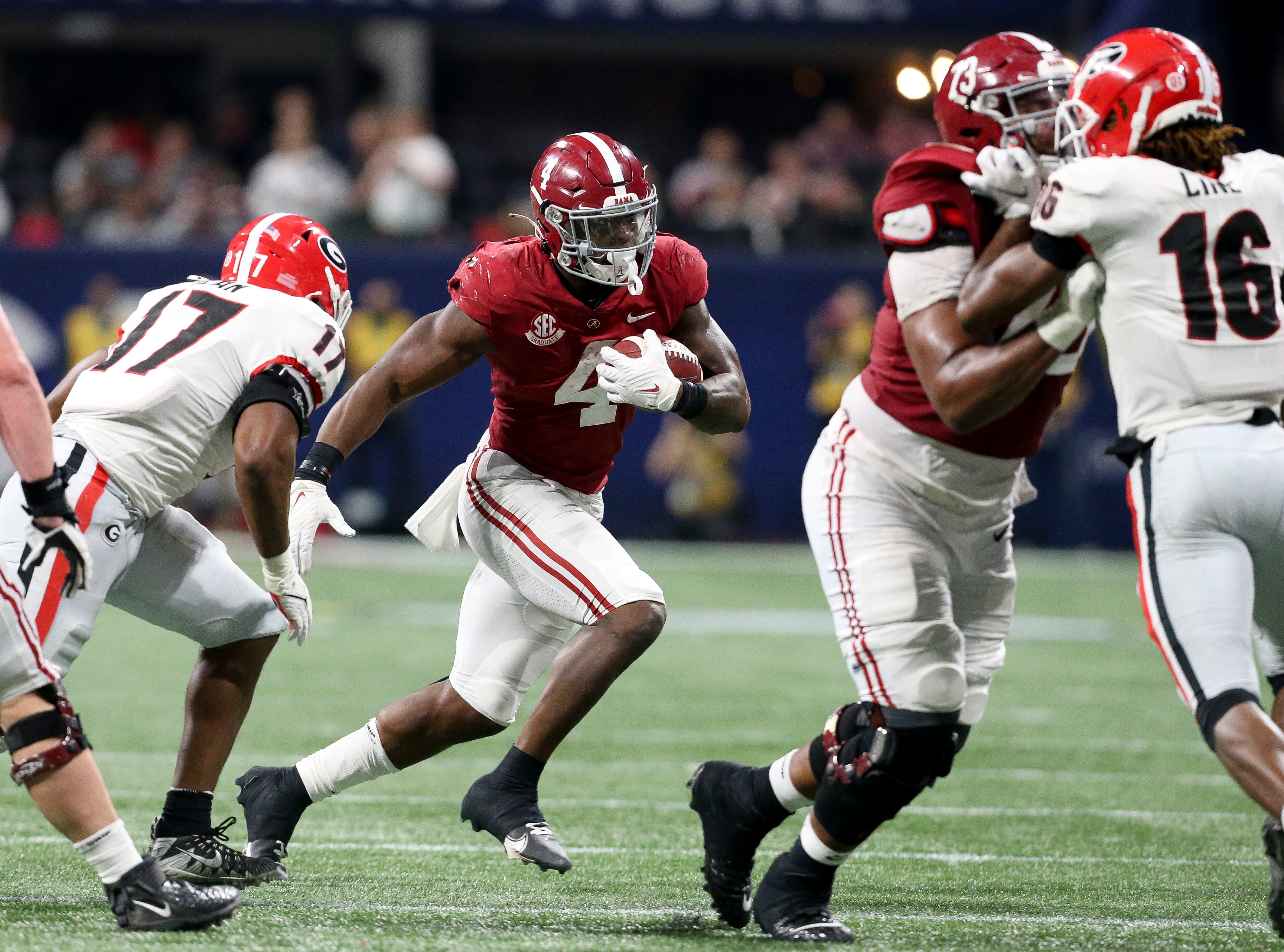 The Bulldogs enter the game as a 2.5-point favorite over Alabama, according to FanDuel Sportsbook.
Alabama, Georgia dominate semifinals
That number comes in spite of the fact that Alabama (13-1) beat Georgia (13-1) 41-24 in the SEC Championship last month. That wasn't enough to keep the Bulldogs out of the playoff field, but it did shatter the aura of invincibility they built over the season.
Georgia bounced back with a commanding 34-11 win over Michigan in the CFP semifinals. Alabama was nearly as impressive, beating Cincinnati 27-6 in their own semifinal matchup.
Those results set the stage for a rematch between the SEC powers. But while these two teams have dominated much of the college football landscape in recent years, their rivalry has been somewhat one-sided.
Since taking over as the Georgia head coach six years ago, Kirby Smart has turned the Bulldogs into a national powerhouse. But, he's lost all four of his encounters with Alabama and Nick Saban. Smart served as an assistant under Saban from 2007 through 2015, spending most of that time as the defensive coordinator for the Crimson Tide.
Smart looking to beat former mentor
While Smart has downplayed the desire to get a win over his mentor, it's clear that he has a wealth of respect for Saban.
"It's a great honor to be across from Coach Saban and the tremendous job he's done," Smart told reporters. "But it's probably nothing unusual for him to be in this game because he's been in this game an awful lot. And I know he doesn't take that for granted because I know the work and effort he puts into it to get his team here."
Alabama may come into the national championship with a mental edge thanks to the commanding win over Georgia in the SEC title game. But Saban says that he doesn't focus on the last game when preparing his team for Monday's contest.
"I think a lot of external people talk about things like that," Saban said when asked about the rematch narrative. "I think internally, we talk a lot about what do you have to do technically in the game to be able to have success in terms of your ability to execute probably against the best player you played against all year."
If these two teams play like they have all season, Georgia stands as a deserving favorite. But with the SEC Championship result on the books, Alabama already knows it can beat the Bulldogs. That should make this one of the most intriguing national championship games in years.
"We've gotten to see them once already and know how good they are," Smart said of Alabama. "They really do not have weaknesses across the board. They're playing really, really good football right now. And it should be a tremendous challenge for our team tomorrow night."