For the first time in more than a century, the annual rivalry game between Ohio State and Michigan has been called off due to a continued rise in COVID-19 cases in the Wolverines' program.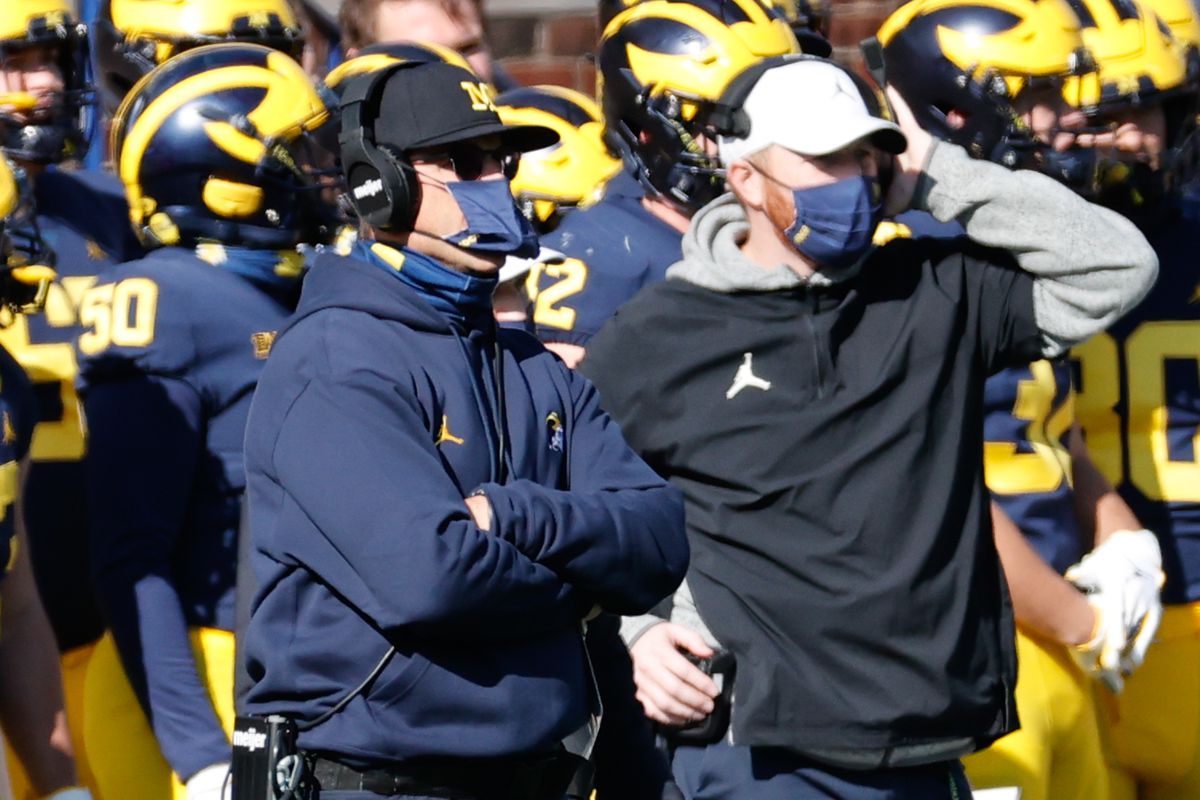 The Michigan athletic department, which announced the decision Tuesday morning, said they decided to continue their suspension of all football-related activity.
"The number of positive tests has continued to trend in an upward direction over the last seven days," Michigan athletic director Warde Manuel said. "We have not been cleared to participate in practice at this time. Unfortunately, we will not be able to field a team due to COVID-19."
'The Game': Biggest Spread Ever Before Cancellation
The writing was on the wall last week after the 2-4 Wolverines canceled vs. Maryland on Saturday, and all team activities were paused for the past 10 days. While the line was up only briefly, Ohio State (-30) enjoyed the biggest point spread of the rivalry in a half-century.
Try 50 years — and probably more like 52 or 53, if that, and maybe ever. https://t.co/lhVF6REBRB

— John U. Bacon (@Johnubacon) December 6, 2020
The cancellation put No. 4 Ohio State (5-0) in the perilous position of finishing the regular season with one fewer game played than they need to appear in the Big Ten conference championship.
Big Ten ADs Will Meet Wednesday
Big Ten athletic directors will meet Wednesday to discuss whether to change the rule they put in effect before the start of the pandemic-shortened season.
"If we don't quite get the game we need to get in the championship game, I think that needs to be looked at hard," Buckeyes coach Ryan Day said in a brief press conference Tuesday. "There's no easy solution in times like this.
The league may also look at rescheduling to give the Buckeyes an extra game. Purdue, which is likely to cancel against in-state rival Indiana because its own COVID-19 outbreak, would leave the Hoosiers without a regular-season finale opponent.
The conference could then force Indiana to face Ohio State once more this season for a shot at the Big Ten East crown. Ohio State won the first contest 42-35 in the final minute on Nov. 21.