The UFC will put on its third show in eight days on Saturday night as heavyweights Alistair Overeem and Walt Harris meet in the main event of UFC on ESPN 9 in Jacksonville, Florida.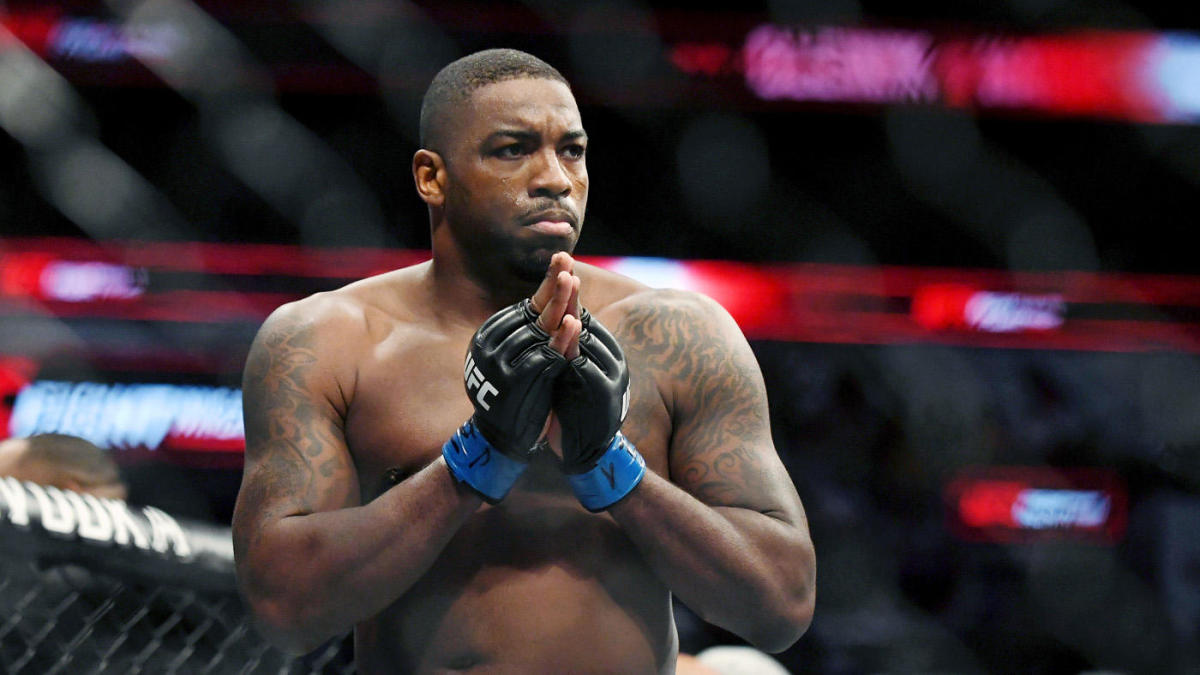 The two ranked contenders headline a surprisingly deep show for a card that's airing on cable television, and which will take place in an empty arena due to the COVID-19 pandemic.
Harris Returns to UFC After Stepdaughter's Death
The UFC initially scheduled Harris (13-7) and Overeem (45-18) to fight on Dec. 7, 2019. Harris pulled out due to the disappearance of his stepdaughter, Aniah Blanchard, in Alabama last October. Local authorities found Blanchard's body in November and confirmed she died of a gunshot wound.
That makes Harris' return to the Octagon especially emotional. The 36-year-old says he's coming back to the UFC because it's something that he needs in his life.
"It was hard, but I knew I had to do it, and I knew she wanted me to do it because I was going off the deep end," Harris told ESPN. "There were days I didn't want to wake up. Just drinking a lot. Self-medicating, trying to find a way to cope, you know."
Harris says that the tragedy of his stepdaughter's death is something that he carries with him everywhere he goes, including into his next fight.
"I look at it like I've seen the worst thing a human can possibly see, so there's not a thing a man in a cage can ever do to me," Harris told ESPN. "I've never been afraid of anybody, ever, so you add that on top of fuel of, you know, I'm fighting for my daughter, I'm fighting against myself in some ways, battling to keep pushing, and it's a dangerous mixture for an opponent. I'll say it like that."
Two Decades on, Overeem Still Improving

The veteran Overeem enters the fight looking to build on a career that's spanned more than two decades. While he may no longer be seen as a true title contender, he's continuously proven that he's dangerous and more than capable of dispatching the run-of-the-mill fighters in the UFC heavyweight division, putting him in position to help separate the wheat from the chaff.
For Overeem, every fight is an opportunity to prove that he still has what it takes to compete against the best heavyweights in the world.
"I love improving my game, and a fight is always a test, and you build off that," Overeem said during Thursday's virtual media day. "I really enjoy going to the gym, improving my game, and helping my teammates. That's something I can see myself doing, becoming a coach, passing on the knowledge, but not yet. I'm still in the peak, so I just need to keep going."
---
UFC on ESPN Odds (Main Card)
Alistair Overeem (+134) vs. Walt Harris (-158)
Claudia Gadelha (-225) vs. Angela Hill (+186)
Dan Ige (+114) vs. Edson Barboza (-134)
Eryk Anders (+136) vs. Krzysztof Jotko (-160)
Song Yadong (-194) vs. Marlon Vera (+164)
Odds via FanDuel Sportsbook
---
Overeem comes in as the more skilled fighter in most areas, but has one major weakness: he's susceptible to being knocked out at any moment. That was on display in his loss to Jairzinho Rozenstruik last December, where Overeem dominated the entire fight, but was knocked out with less than five seconds remaining in the fifth round. Harris may be in position to take advantage of this: his last two fights ended in quick stoppages over Sergey Spivak and Alexey Oleynik, with the two wins taking just over a minute combined.
That recent form has made Harris the favorite in Saturday's fight. FanDuel Sportsbook lists Harris as a -158 favorite over Overeem (+134) in the main event, while Claudia Gadelha (-225) comes in as a favorite over Angela Hill (+186) in the co-main event.