Wake Forest is undefeated and will have a legitimate shot at reaching the College Football Playoff if it can win the ACC without losing a game. North Carolina sits at 4-4, needing a couple more wins just to earn a bowl bid. Yet the Tar Heels come in as the favorite in their Saturday home game against the Demon Deacons.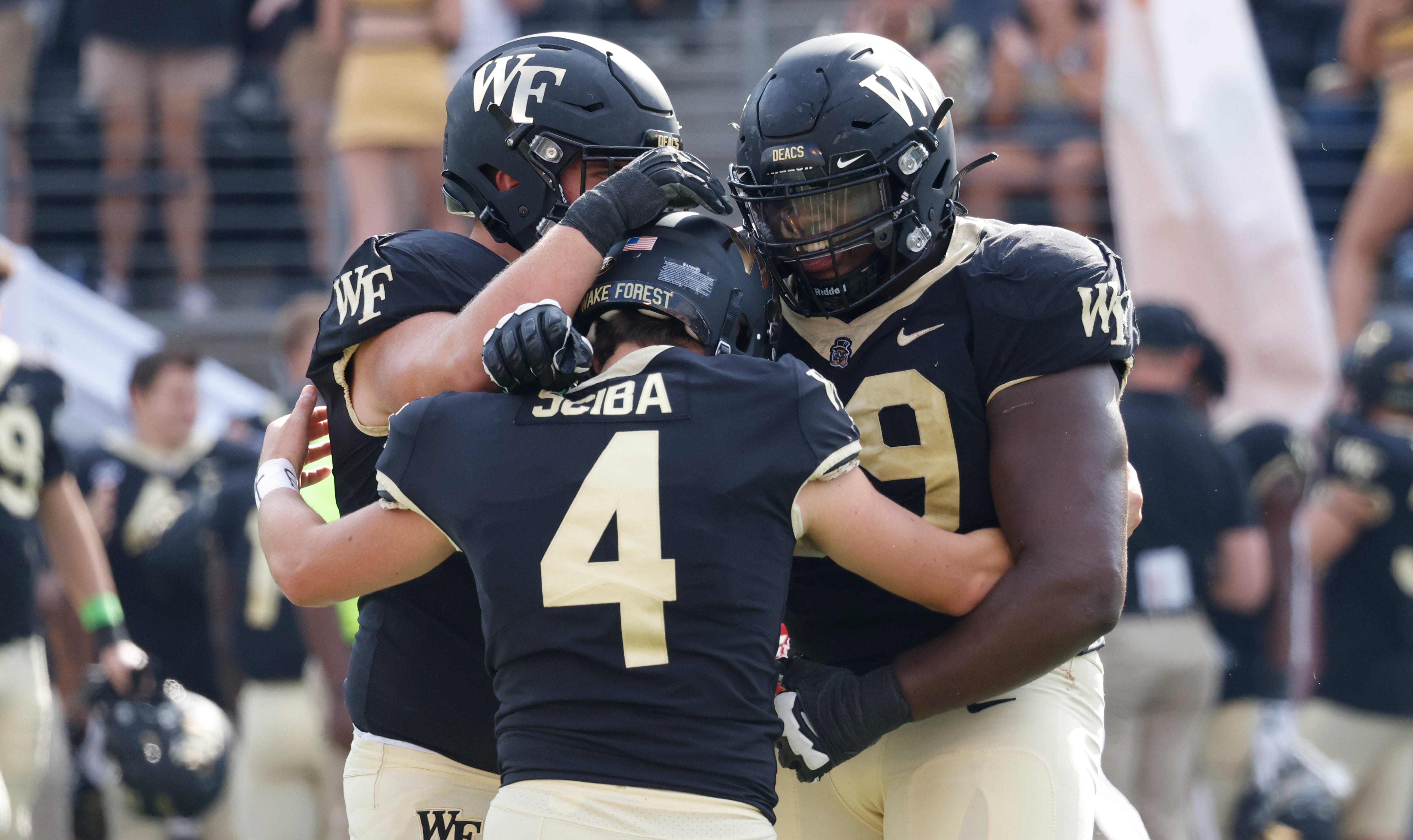 Wake Forest (8-0) started at No. 9 in the inaugural College Football Playoff rankings on Tuesday.
Demon Deacons on fringes of CFP race
That's the lowest ranking for any undefeated team, behind No. 1 Georgia, No. 3 Michigan State, and No. 8 Oklahoma. While Wake Forest has plenty of time to improve that ranking – and other teams will inevitably fall – head coach Dave Clawson is still surprised at the lack of respect.
"We're a good football team, why are people surprised?" Clawson said to ESPN. "This hasn't come out of nowhere. We've been good. We've been building. It doesn't upset me, but I just think our players deserve more credit."
UNC is coming off of a 44-34 loss at Notre Dame, the latest turn in an up-and-down season. The Tar Heels also have a home loss to Florida State, but recently beat Miami at home. Head coach Mack Brown sees progress in those results, even if his team isn't quite there yet.
"We did take the No. 11 team in the country to the fourth quarter and had a chance to score," Brown said of his team's effort against Notre Dame. "You look at [quarterback] Sam Howell, it was one of the best performances he's ever had. He had the one bad play, but he's the all-time passing leader now in North Carolina history."
Clawson: Wake Forest unfairly discounted
Given where these two teams stand, Wake Forest should come into the game expecting to win. Yet oddsmakers see the contest differently. FanDuel Sportsbook rates North Carolina as the 2.5-point favorite. That represents the oddsmakers giving credit to UNC, but also a lack of respect for Wake Forest's gaudy record.
Clawson says that the people and algorithms that discount his team are dead wrong.
"I don't think it's fair to our players that what we do is discounted, because of some recruiting rankings that came out six years ago that locks them in a certain way," Clawson said. "Once you're a three-star, you're always a three-star."
For UNC, a win on Saturday would represent a high point in the season, regardless of what the odds say. But Brown says that he's not looking at this game as a ticket to saving the year.
"You don't salvage a season. You do the best you can with what you do," Brown told reporters. "We wanted to win all of the games and we're not going to do that."