Tom Aspinall will take the biggest fight of his career on Saturday when he battles Alexander Volkov in front of what should be a supportive London crowd at UFC Fight Night 204.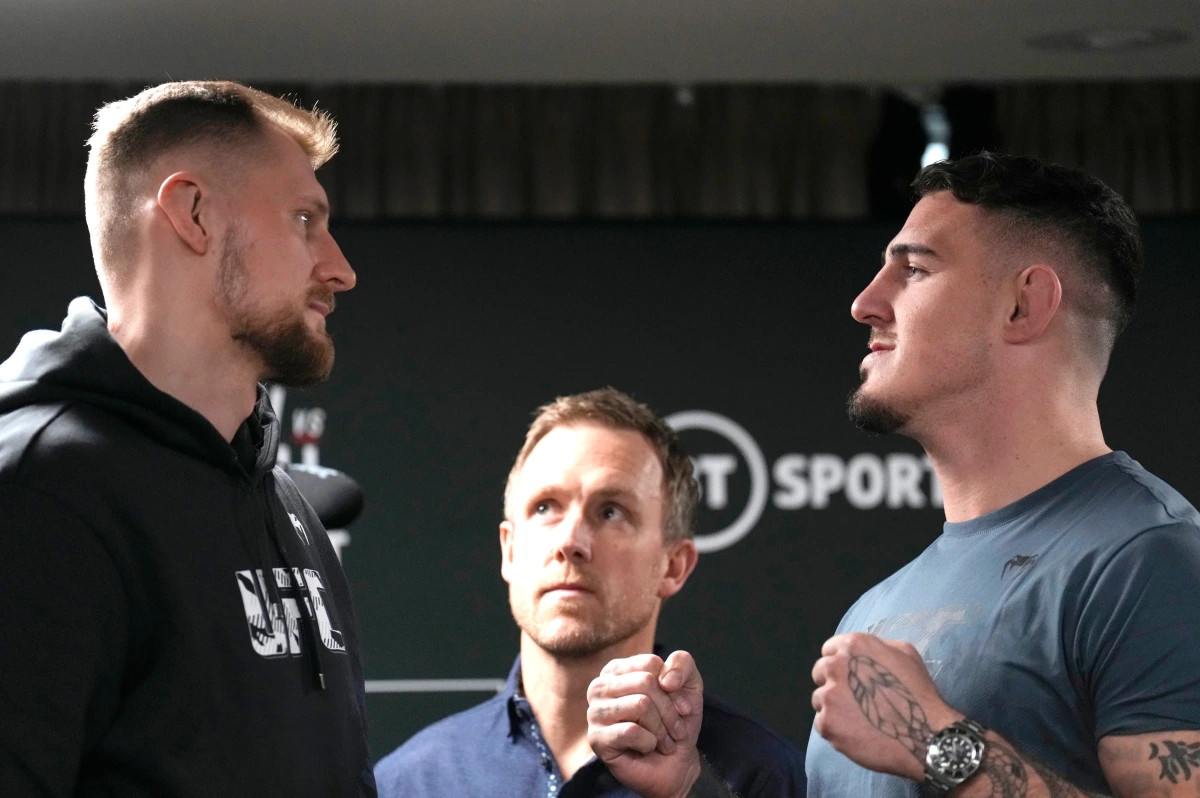 The two heavyweights will headline the card at the O2 Arena, the first UFC event in London since March 2019.
Ngannou drama muddies heavyweight title picture
When Russia invaded Ukraine, it became an open question as to whether this fight would go forward. UK regulations threatened to keep Volkov (34-9), a Russian athlete, out of the country. But Volkov is ready to fight on Saturday night.
The veteran striker and longtime contender currently sits at No. 6 in the UFC heavyweight rankings. With champion Francis Ngannou undergoing knee surgery and currently embroiled in a contract dispute with the UFC, Volkov believes the time has come for the promotion to set up a secondary title in the division.
"I think an interim title would be quite a logical decision now because we frankly don't know what will [happen]," Volkov told reporters via an interpreter. "But the only question is: Who will fight for this interim title? [Ciryl] Gane lost, and [Tai] Tuivasa only entered now as a third. Right now it's very dark times even for UFC heavyweights."
The implication is that Voklov wants to be a part of that interim title picture, but it would take a big win to get there. He has the opportunity to get just that against the up-and-coming Aspinall (11-2). Oddsmakers see this as a competitive contest, with DraftKings Sportsbook giving Aspinall (-125) a slight advantage over Volkov (+105).
Aspinall wants tougher competition
Aspinall currently ranks at No. 11 in the UFC heavyweight division. The Manchester native says it's time for him to face some of the top fighters in the promotion, as there's nobody else left to challenge him.
"Now any of the guys that I fight outside the top 10, I'm gonna run through them guys quick," Aspinall told Yahoo Sports' Kevin Iole. "I'm not saying that these guys don't have the ability to beat me because of course they do. Like this is heavyweight MMA with big guys with small gloves. They can hit me and knock me out at any time. I'm completely aware of that. But when it comes to skill level, I am head and shoulders, head and shoulders above anybody else outside of the top 10."
Volkov, a former Bellator champion, should give Aspinall a true test when it comes to his skill level. The Russian has proven himself to be durable and tricky to overcome for all but the elite in the heavyweight division.
However, he is starting to slow down at age 33. The 28-year-old Aspinall is faster and has scored finishes in all of his 11 career victories. If Volkov can survive to get to a decision, he has a real chance for victory. But Aspinall may be ready to leap into the heavyweight title picture by scoring yet another impressive knockout on Saturday.