Kamaru Usman made the second defense of his welterweight title against Jorge Masvidal last year at UFC 251. Now, Masvidal gets to take a second shot at the champion on Saturday when the two face off in a rematch for the main event of UFC 261.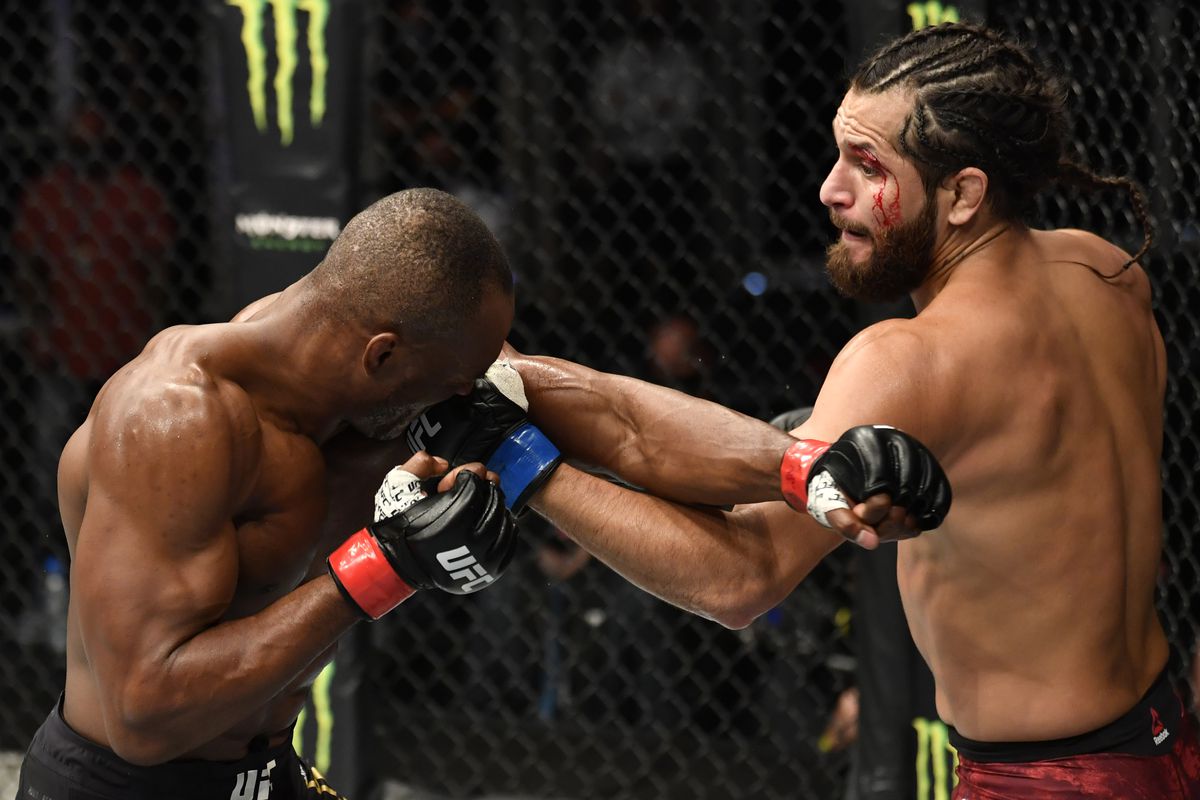 Usman defeated Masvidal by unanimous decision in their first fight, easily winning 50-45, 50-45, 49-46 on the judges' scorecards.
Usman Wants to 'break his will'
There was no controversy about that decision. MMADecisions.com shows 24 media cards for that fight, and all 24 gave Usman the victory by a minimum of 49-46.
Usman (18-1) still granted Masvidal the rematch he wanted, setting up another meeting with one of the UFC's most marketable stars. According to the champion, he wants to remove any doubt that he can dominate Masvidal, and ensure the challenger has no excuses for a second loss.
"I didn't feel like I broke his will," Usman said during a press conference, speaking of their first fight. "On Saturday night, once I break his will, absolutely, I'll be satisfied."
---
Usman vs. Masvidal Odds (via PointsBet)
Kamaru Usman: -450
Jorge Masvidal: +320
Method of Victory 
Usman by KO/TKO: +280
Masvidal by KO/TKO: +400
Usman by Submission: +1400
Masvidal by Submission: +2000
Usman by Decision: -125
Masvidal by Decision: +1600
Draw: +6600
---
Masvidal (35-14) hasn't fought since losing to Usman last July. He'll enjoy some notable advantages this time around: the last fight was on Fight Island, while this one takes place in his home state of Florida, in front of a planned 15,000 fans. That showed in the pre-fight press conference, where Masvidal's supporters applauded him and heckled the champion.
Masvidal says he's developed a passionate fan base because of the way he fights.
"You can hear it yourself, see it yourself – these guys want violence," Masvidal said. "They cheer for me because I give everybody their hard-earned money. I come in here to perform and bring the violence that they crave, and that's the only reason why I got all these fans behind me."
BMF belt won't change hands
Masvidal brought his "BMF" belt, which he won by defeating Nate Diaz in 2019 to the press conference. He said he won't be putting it on the line against Usman because the champion isn't a BMF, or "bad motherf—er."
Usman said he didn't care.
"What belt? There's three belts, three shiny belts here," Usman said, referring to the three title belts being contested on the UFC 261 card. "This is what's important. Not that piece of shit."
Usman comes in as a heavy -450 favorite over Masvidal (+320), according to PointsBet. That's hardly a surprise, given the outcome of their first fight. Masvidal possesses the ability to finish Usman with one of his trademark offensive flurries, but the more likely outcome is that Usman again controls the fight for most of the way in order to definitively win a decision.
If Masvidal does find a way to stop the champion and take his belt, he says even the animosity between the two won't prevent a trilogy fight.
"Whether we see eye-to-eye on things or not, he gave me another chance to compete, so I'll definitely give him the chance to compete again," Masvidal said about the potential for a rematch should he win on Saturday.