The Ultimate Tennis Showdown begins Saturday at the Mouratoglou Academy in France, bringing together many of the world's top tennis players for a competition that's nothing like a typical tournament.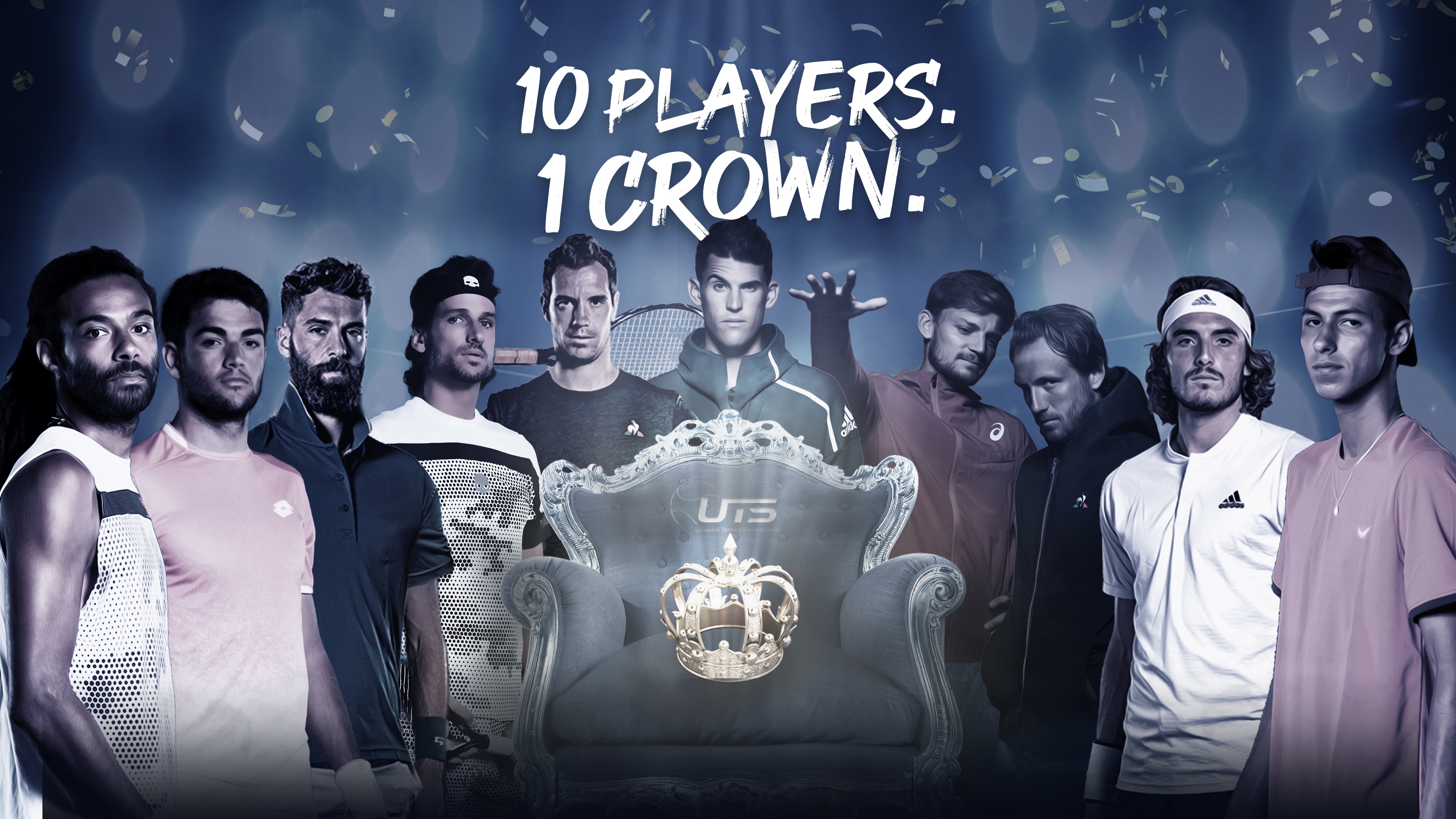 Organized by Serena Williams' coach Patrick Mouratoglou, who also runs the academy, the Ultimate Tennis Showdown includes stars like Dominic Thiem, Stefanos Tsitsipas, and Matteo Berrettini.
Quarters, Timeouts, and Cards Among Many Format Changes
The event features a scoring system based on points players earn over four, 10-minute quarters, mixing tennis with something more akin to basketball. The player to win three of the four quarters will take the victory, with a tiebreaker in place if the first four quarters result in a 2-2 tie. The serve will alternate every two points, players will have timeouts during which they can talk to their coaches, and trash talk will be encouraged.
Finally, someone who lives and breathes DOMI-nance. Our top seed will go by his original nickname.@ThiemDomi is 𝘿𝙤𝙢𝙞. pic.twitter.com/L4ktGyG8xR

— UTS | Ultimate Tennis Showdown (@UTShowdown) June 11, 2020
"We hope more top guys will be interested over time," Mouratoglou told ESPN. "This will be a different tennis: faster, more dynamic, with more emotions, and more interactions."
That also means more gimmicks. Players will be able to use a limited number of "cards" that change the game. These cards can make the upcoming point more valuable, or force an opponent to use only one serve on the next point.
Mourantoglou: Tennis Needs New Fans
According to Mourantoglou, he designed the Ultimate Tennis Showdown to attract non-tennis fans to the sport.
"I do this because I feel that tennis needs to reinvent itself," Mouratoglou told Jon Wertheim on the Beyond the Baseline podcast. "The fan base is getting older. Nothing against old people, but at a certain point, any fan base has to be renewed. If it's not renewed, people are getting older and older and at some point, it's not gonna work anymore. And when your fan base is 61 years old and gets one year older every year, you have to start to worry and try to find solutions."
The players in the first Ultimate Tennis Showdown will play in a round-robin style competition, with the top six reaching the knockout rounds. Thiem won't begin his play until June 20, due to a scheduling conflict this weekend.
While American sportsbooks have shied away from offering odds on the event – perhaps because of the unknowns that come with the unique rules – some European bookmakers have set lines for the opening matches on Saturday. According to 10Bet, Tsitsipas is a -260 favorite over Richard Gasquet (+205) in their match Saturday, while Berrettini (-110) is dead even with David Goffin (-110).
---
Ultimate Tennis Showdown Odds
Stefanos Tsitsipas (-260) vs. Richard Gasquet (+205)
Dustin Brown (+165) vs. Benoit Paire (-205)
David Goffin (-110) vs. Matteo Berrettini (-110)
Lucas Pouille (-385) vs. Elliot Benchetrit (+270)
Feliciano Lopez (-145) vs. Alexei Popyrin (+115)
Odds via 10bet.com
---
The Ultimate Tennis Showdown doesn't feature a women's field. That may seem surprising, given Mouratoglou's relationship with Serena Williams, but he says she stands behind the event.
"When I told Serena what I was doing, her first reaction was, 'What? Patrick, you cannot do this without women," Mouratoglou told ESPN. "I told her I understand, but I have no other option. She gave me very good advice and ideas. I think she really likes this concept."