Dominic Thiem overcame stomach pains, a one-set deficit, and two tiebreaks to beat Alexander Zverev on Friday, and move on to the Australian Open final for the first time in his career.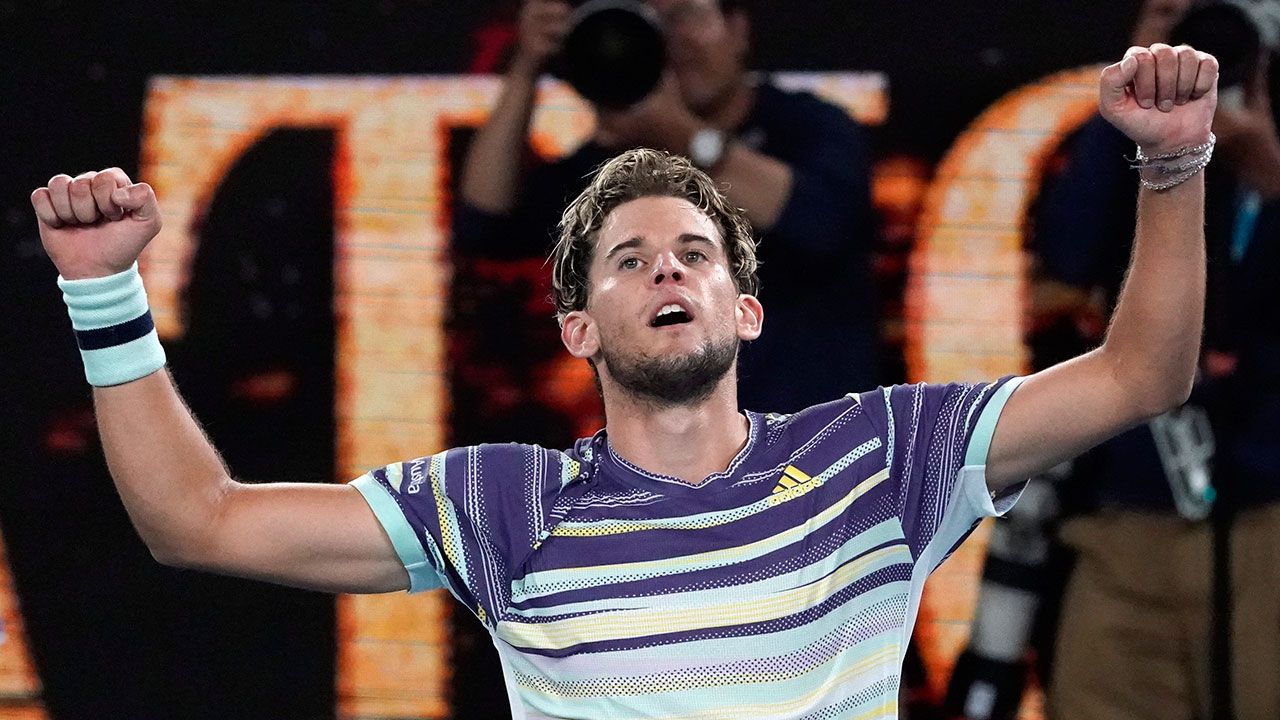 Thiem battled through four tough sets with the 22-year-old Zverev before emerging victorious by a score of 3-6, 6-4, 7-6 (7-3), 7-6 (7-4).
Legends, Big Matches Nothing New to Thiem
With the win, Thiem reached his third Grand Slam final. His other two finals came at the French Open, which helped earn the Austrian a reputation as something of a clay court specialist.
Thiem has, for the first time, earned the opportunity to earn a major title away from Roland Garros. Rafael Nadal prevented him from winning either of his two chances at the French Open title. Now, seven-time Australian Open champion Novak Djokovic stands in his way in Melbourne.
"I'm always facing the kings of the Grand Slams in finals," Thiem said after his win. "I lost to Rafa twice at Roland Garros. Now I'm facing Novak. He's the king of Australia."
Zverev tested Thiem throughout the match, keeping himself in every set and battling to the final point.
"It was an unreal match, two tiebreaks, so tough and so close," Thiem said. "In the semifinals of a slam, the level is so high and there are so many key moments, such as at the end of the second set. Then I was two set points down in the fourth, and saved."
The loss brought Zverev's bid to reach his first major final to an end. The German had pledged to donate his entire prize money — $2.85 million – to the bush fire recovery effort if he had won the Australian Open. Instead, he'll donate $10,000 per win, or a total of $50,000 for his semifinal run.
"Unfortunately, I could not make it happen with all the prize money," Zverev said afterwards. "I will keep my promise. I will donate the $50,000 and hope that can help a little bit."
The wildfires have had little impact on the main draw of the Australian Open. The qualifying rounds of the tournament were delayed at times due to poor air quality, which forced some players to retire during matches. Warmer temperatures threaten to escalate the fires again this weekend, leading authorities to declare a state of emergency.
Australian Open Finals Set
Garbina Muguruza seeks her third Grand Slam title on Saturday, when she takes on American Sofia Kenin, who is in her first major final. FanDuel Sportsbook sees the more seasoned Muguruza as a -194 favorite over the 21-year-old Kenin (+160).
Djokovic (-390) enters the men's Australian Open final as a prohibitive favorite over Thiem (+310). Not only has Djokovic been legendarily successful in Melbourne throughout his career, he also holds a 6-4 advantage in their head-to-head meetings. Three of Thiem's four wins have come on clay. Theim won their last match at the Nitto ATP Finals – on a hard court – 6-7 (7-5), 6-3, 7-6 (7-5) in November.