Alex Len from the Sacramento Kings and Svi Mykhailiuk from the Toronto Raptors are NBA players originally from Ukraine who issued a joint statement condemning this week's invasion by Russia.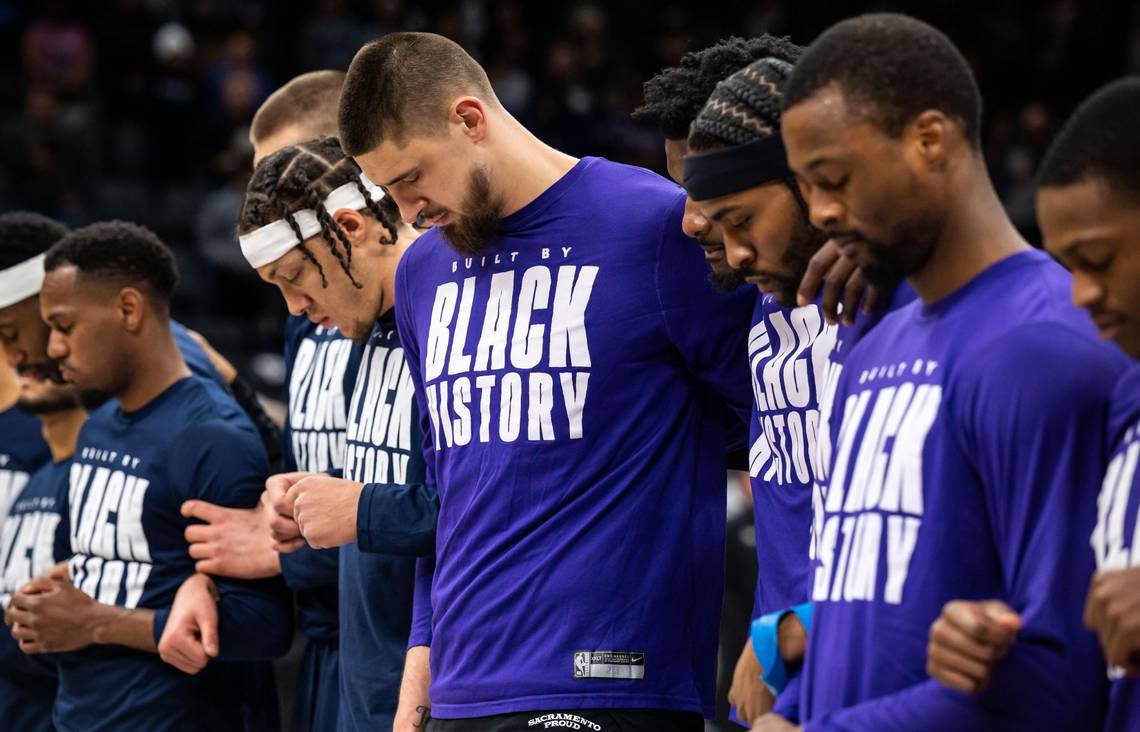 Len and Mykhailiuk also played for the Ukrainian national team. They've been trying to stay in contact with family in the Ukraine, while following along with coverage of the invasion, yet still maintaining a level of professionalism by doing their jobs as NBA players..
On Thursday, Len and Mykhailiuk released a signed statement via social media.
"A great tragedy befell our dear homeland Ukraine," said Len and Mykhailiuk in their joint statement. "We categorically condemn the war. Ukraine is a peaceful, sovereign state inhabited by people who want to decide their own destiny. We pray for our families, friends, relatives and all the people who are in the territory of Ukraine. We hope for an end to this terrible war as soon as possible. Dear fellow Ukrainians, Hold on! Our strength is in unity! We are with you!"
Before the Sacramento Kings and Denver Nuggets game in Denver, players from both teams linked arms around Len and held a moment of silence for Ukraine.
"Our thoughts and prayers are with everyone who has been impacted by the recent events in Ukraine, and especially with our Ukrainian players Alex Len and Svi Mykhailiuk and their families during this difficult time," tweeted the NBA Players Association in support of Ukraine.
Len is 7-foot center and a former first-round draft pick who went fifth in the 2013 NBA Draft out of Maryland. He currently averages 6.2 points, 4.6 rebounds, and 1.2 assists per game off the bench for the Kings.
НЕТ ВОЙНЕ #PrayForUkraine #StandWithUkraine @sviat_10 pic.twitter.com/hGJG4fE8Ce

— Alex Len (@alexlen) February 24, 2022
Mykhailiuk, a 6-foot-7 swing man, was a second-round pick from the 2018 NBA Draft out of Kansas. Mykhailiuk averages 5.3 points and 2.1 rebounds per game off the bench in Toronto.
Ні Війні! pic.twitter.com/CkPZ3cDQdm

— Svi Mykhailiuk (@Sviat_10) February 24, 2022
In other related news, the Champions League Final was moved from Russia to Paris in wake of the invasion of Ukraine. Manchester United also ended their sponsorship contract with Russian airline Aeroflot.