Darren Till will look to fight his way back into the UFC welterweight title picture when he takes on Jorge Masvidal on UFC Fight Night in London on Saturday.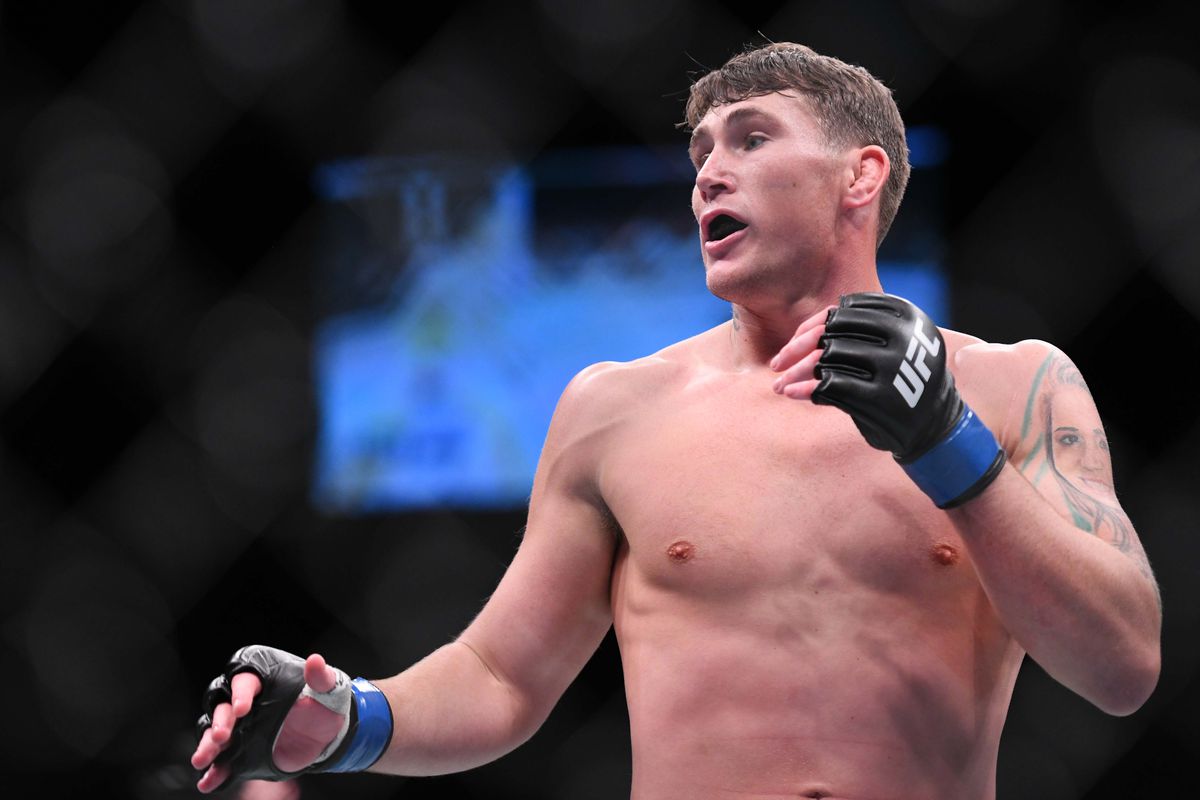 The 26-year-old Till (17-1-1) will look to bounce back from the first loss of his career, which came by submission to Tyron Woodley in a fight for the welterweight championship at UFC 228 in September.
Till Overconfident in Woodley Fight
It was a disappointing performance for Till, who failed to land a single significant strike in the fight. But the Englishman says that he thinks he came into the bout overconfident, a mistake he won't make again.
"There was so much pressure for 'Darren Till to make weight' that when I made weight, I felt, 'OK, I've done my fight now,'" Till told ESPN. "I wasn't worried about the test ahead, and I should have been. I just think I made weight and was like, 'Yeah, whatever,' when I was fighting one of the greatest welterweights of all time."
Speaking to reporters before his fight this weekend, Till said that he's not likely to get over that loss to Woodley anytime soon.
"I'll never get over the Woodley defeat, never, ever get over it," Till said. "Even if I get the rematch with Woodley and knock him out in the first round, I'll still think about that first fight. Ultimately when you're sat there watching a replay of yourself getting beat up, that hurts, it hurts. I still believe I'm the best fighter alive but it hurts."
Masvidal: Judges are Ending Careers
The 34-year-old Jorge Masvidal (32-13) has lost five of his last nine fights in the UFC. But all five of those losses came by decision, with four of them being split decisions. That appeared to be on Masvidal's mind heading into this weekend, as he fired complaints at the judging and refereeing in the UFC during an interview with Sporting News.
"Judging is ending fighters' careers," Masvidal said. "I don't know what they are looking at. You watch fights and you see 30-27 scorecards across the board in which it is plain as day that there's no way the score is right."
Masvidal's skepticism is understandable heading into a fight on his opponent's home turf, where it is likely that Till will get the benefit of the doubt.
"When I beat Darren Till, it's got to be violent," Masvidal told Sporting News. "It's got to be epic. I'm not winning any decision over here. I have to go for the kill or get killed. I know how overseas judges can be. I just have to give it everything I got and then some."
Perhaps because of his superior range – and Masvidal's tendency to lose close decisions – oddsmakers have made Till a clear favorite heading into the fight. Bovada has Till listed as a -240 pick, while Masvidal is fetching +190 odds as the underdog.