Two veterans of the lightweight division will look to position themselves for a potential title opportunity as Al Iaquinta and Donald Cerrone fight in the main event of UFC Fight Night 151.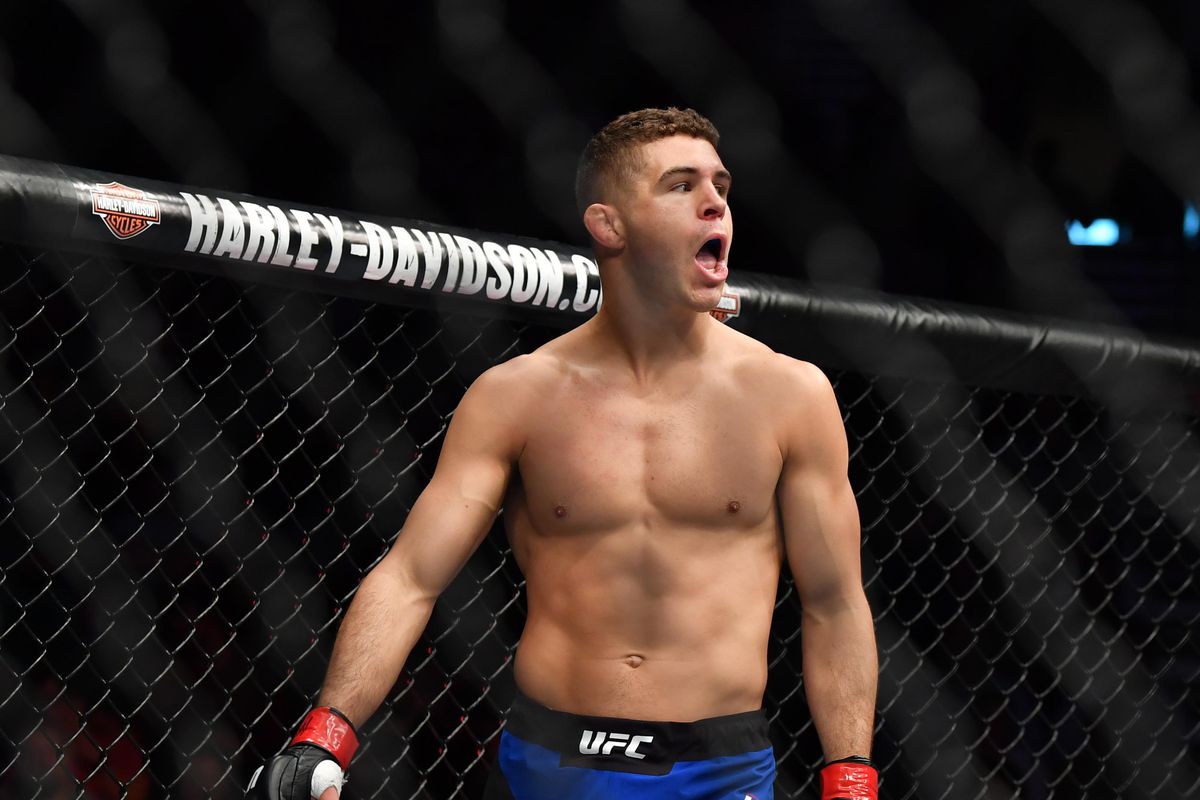 The Saturday night card will take place at the Canadian Tire Centre in Ottawa, Canada, and features a surprisingly relevant fight for a second-tier UFC event.
Iaquinta's Stock Rises After UFC 223 Chaos
Iaquinta has never developed into a true star for the UFC, but his career has been one of steady progression. The 32-year-old won five straight fights between 2014 and 2017, but that still wouldn't have been enough to get him into a title fight if it hadn't been for Conor McGregor's actions right before UFC 223.
The attack on a bus at the UFC 223 media day caused several fighters to be scratched from the card, and Iaquinta took advantage by slotting into position to take on Khabib Nurmagomedov for the lightweight title. While Khabib dominated Iaquinta on his way to an easy win by decision, that still established Iaquinta as a legitimate contender, a position he solidified with a win over Kevin Lee.
Iaquinta now sits as the No. 4 contender in the UFC rankings, and says that some of the struggles he faced earlier in his career, especially in terms of his relationship with the promotion, which has been strained at times.
"I've learned a lot over the last couple years through the fight game and just life in general," Iaquinta told reporters on Thursday. "I'm scared of not managing myself the right way, but definitely not scared of fighting anybody."
Already a Legend, Cerrone Wants a Belt
The 36-year-old Cerrone (35-11) may not be one of the greatest fighters in UFC history, but he's still among the legends of MMA. He holds the record for most UFC wins (22), and has a reputation for taking any fight, any time he's needed to do so.
That hasn't exactly been a recipe for success in terms of championship contention for Cerrone, though he has remained successful even late in his career, having won three of his last four fights. His last win, a second-round TKO over Alexander Hernandez, reestablished himself as a legitimate force in the lightweight division, where he is currently ranked No. 8.
Now, for the first time in years, Carrone can smell a chance at a title shot, and a win over Iaquinta could put him close to getting that opportunity.
"I need to go get this belt," Cerrone told reporters. "That's where the real money is. Aside from the money, I love it – fighting three, four times a year. I enjoy the training camp. I enjoy this. The whole process to me, I'm going to miss it when I'm done. Right now I'm in it, and I love it."
The UFC Fight Night 151 main event promises to offer up plenty of action, as both fighters are comfortable moving forward and applying pressure to their opponents. But Iaquinta has the better resume and more tools at his disposal, which should give him the advantage, especially if the fight drags on into the later rounds. FanDuel Sportsbook has made Iaquinta a narrow -136 favorite, though it would barely be an upset if Cerrone (+112) managed to eek out a win and extend his all-time UFC record for career victories.