Ronaldo "Jacare" Souza will try one more time to earn the middleweight title shot he has waited for since joining UFC as he takes on fellow contender Jack Hermansson in the main event of UFC Fight Night 150 on Saturday night in Sunrise, Florida.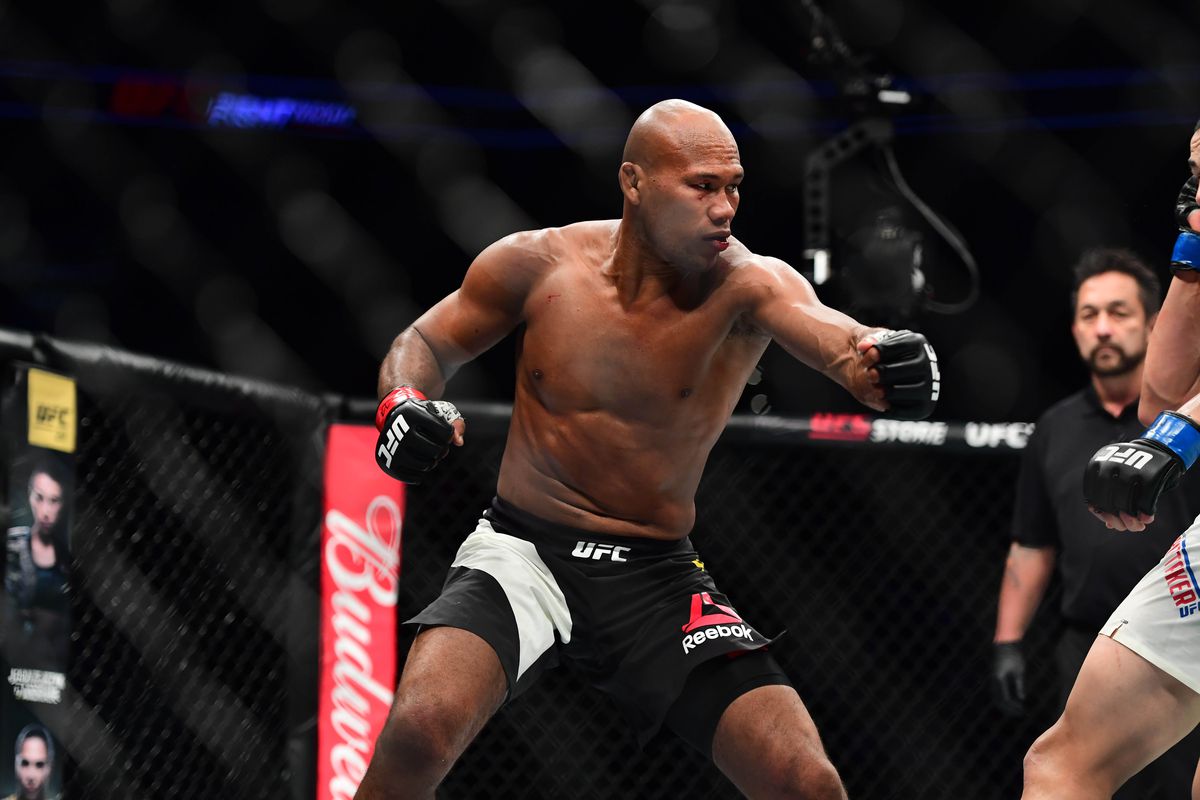 Souza was originally scheduled to face Yoel Romero in the main event, but Romero withdrew earlier this month due to an illness.
Souza Still Waiting on Title Shot
Souza (26-6) has long been considered among the top middleweight fighters in the world. The former Strikeforce middleweight champion is currently ranked as the No. 4 contender in the UFC's 185-pound division, and has seemingly been on the verge of a title shot several times since joining the company in 2013.
But the 39-year-old has never quite gotten there, with split decision losses to Yoel Romero and Kelvin Gastelum, along with a knockout loss to Robert Whittaker in 2017, stopping his momentum each time he has risen near the top despite an impressive 9-3 record in the UFC.
This time, however, Souza knows that a win will get him a chance to take on the middleweight champion, whoever that might be by the time that fight rolls around. Dana White confirmed to ESPN earlier this month that Souza would get a future shot at the title with a win over Hermansson, though that will likely have to wait until after an upcoming interim championship bout between Israel Adesanya and Kelvin Gastelum, as well as a likely battle between that winner and Whittaker, the current champ.
Given that this fight could be the aging Souza's last best chance at a UFC championship, his team said they appreciated Hermansson stepping in on short notice.
"Props to Jack for taking the fight," Souza manager Gilberto Faria told ESPN earlier this month. "We are glad that it's been made clear a win will guarantee Jacare a title shot, something he's pursued for many years. Even though Jacare is 39 years old, I believe he is at his peak. Jacare is a better fighter than he's ever been, and everyone will see that on April 27."
Hermansson Working His Way Into Contention
Hermansson (19-4) is a potential title contender himself, though as the No. 10 ranked fighter in the division, he would probably need one or two more impressive wins beyond a victory over Souza to get a shot at the middleweight belt.
The 30-year-old Swede knows that Souza is a dangerous fighter, but believes that he can beat his opponent in a stand-up fight that avoids Souza's world-class jiu-jutsu skills.
"There aren't a lot of people who have even tried to take him down," Hermansson told Yahoo Sports. "I think I can go in and exchange with him, and you know what? He might be surprised what he finds out about me when we get to the ground."
The conventional wisdom holds that Hermansson's best chance to win the fight is by knocking out Souza, as while he can normally be proud of his grappling skills, Souza likely will outclass him badly if the fight goes to the mat.
That contrast in game plans should result in an entertaining fight, though oddsmakers think that Souza should have the better opportunities to score a win. According to the DraftKings Sportsbook, Souza is a -205 favorite in the fight over Hermansson (+166).
UFC Fight Night 150 will take place at the BB&T Center, and will air on the ESPN+ streaming service.