The UFC has announced a superfight between two of its women's title holders, as featherweight champion Cris "Cyborg" Justino and bantamweight champion Amanda Nunes will meet at UFC 232 on Dec. 29 in Las Vegas.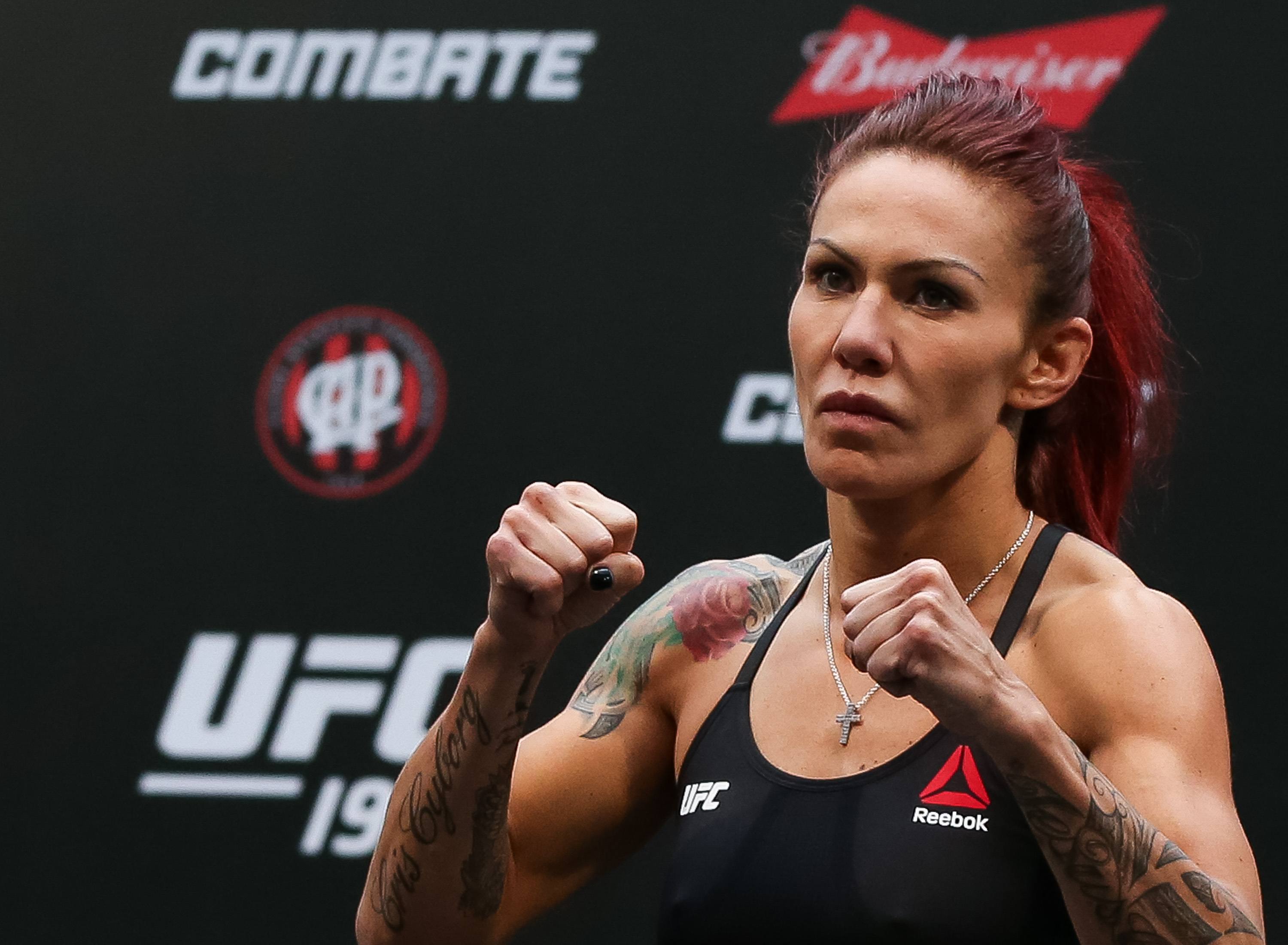 Both sides have reportedly agreed to the fight, with Justino's featherweight title to be on the line in the bout.
Long-Awaited Superfight
The fight will put together two of the best women's MMA fighters in the world. Justino and Nunes are currently ranked first and second respectively in the women's pound-for-pound world rankings according to both ESPN and USA Today Sports/MMAJunkie.
Justino (20-1) lost her first MMA fight in 2005, and since then, has an unblemished record. The 33-year-old Brazilian is coming off a relatively easy first-round win over Yana Kunitskaya; prior to that, she last fought Holly Holm at UFC 219, winning by an unanimous decision.
Nunes (16-4), who also hails from Brazil, is riding a seven fight winning streak of her own. During that time, she has beaten some of the biggest names in the sport, recording first round finishes of Miesha Tate and Ronda Rousey in 2016. Nunes' last loss came in 2014, when she was stopped in the third round by Cat Zingano.
Coming from a lower weight class, Nunes figures to be the smaller fighter when she meets Cyborg in the octagon. But one of Nunes' toughest opponents thinks that this won't be a major disadvantage for the bantamweight.
"If I'm Amanda, I'm not going to try to put on a lot of size," Tate told Sean O'Connell on SiriusXM's MMA Tonight radio show. "I'm going to stick with what is working for me and try to rely on the speed and the fact that I have a slight reach advantage. I want to be the faster person to land the punches. She already hits hard enough to hurt people."
Nunes Opens as Underdog
Nunes will be looking to become the first ever two-division women's champion in UFC history. That feat was recently accomplished on the men's side by Daniel Cormier, who currently holds both the heavyweight and light heavyweight titles; earlier, Conor McGregor simultaneously held titles in the featherweight and lightweight divisions.
But finding a way to beat Justino will be no easy task. Bookmakers have – as usual – made Cyborg a heavy favorite, with Bovada posting the featherweight champ as a -300 pick to win the fight.
Still, that could be seen as a sign of respect to Nunes. At +230, she's the smallest underdog to Justino since 2009, when a fight between Cyborg and Gina Carano was considered a toss-up.
UFC 232 will be held at the T-Mobile Arena, the home arena for the NHL's Vegas Golden Knights. No other fights have been announced for the card at this date.
The superfight between Nunes and Justino has been a long time coming, with Cyborg initially calling for it to take place in September. However, Nunes was dealing with an injury to her right foot earlier this summer, which caused a delay in scheduling the matchup.