Khabib Nurmagomedov has been pegged by oddsmakers as a favorite to defeat interim UFC lightweight champion Tony Ferguson at UFC 223. The event, scheduled to be held April 8 at the Barclays Center in Brooklyn, New York, was announced at a press conference last week.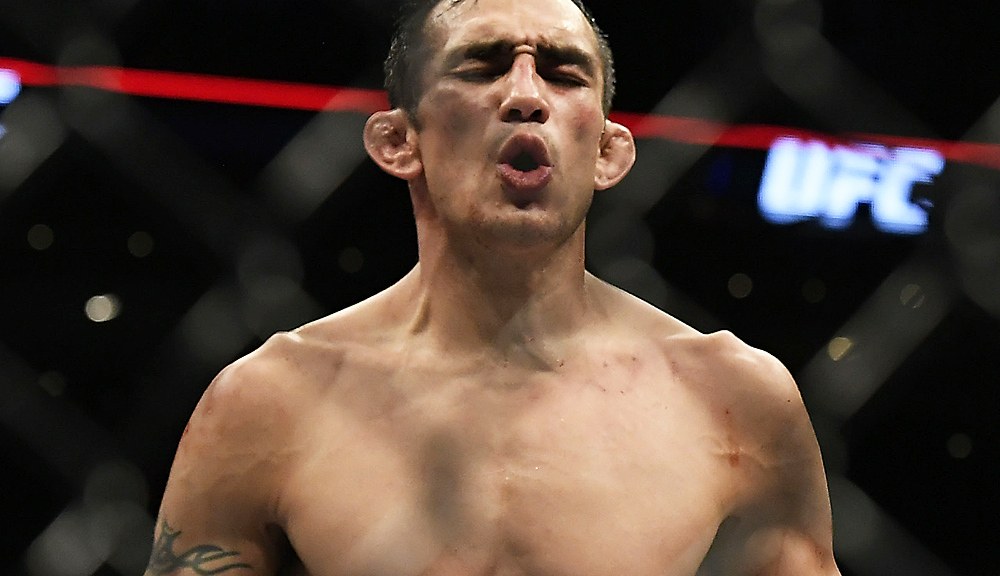 Nurmagomedov comes into the fight with a perfect 25-0 record, including nine victories in the UFC. Ferguson has a 23-3 record, and rides a 10-fight winning streak into his title defense.
But while both fighters have impressive resumes, it is Nurmagomedov who is considered a clear favorite. At Ladbrokes, the Russian is listed at 2/5 (-250), while bettors can back Ferguson at 2/1 odds (+200).
Lightweight Title Confusion
The matchup takes on extra significance, as UFC president Dana White has said that the winner will become the official lightweight champion. However, he would not confirm that Conor McGregor, the current division champion who has not defended the belt since taking the title in November 2016, would be stripped of his championship.
That has led to plenty of confusion among both fans and fighters alike. On The MMA Hour, Ferguson said that it bothers him that the stakes for his upcoming title fight are unclear.
"Trust me, this whole situation kinda sucks," Ferguson said. "To me, this is the real fight, this is for the real belt. I'm the current champ. I might not always be given the respect that I should have, but it's what fuels me."
Most observers expected a Ferguson-McGregor fight to line up after Ferguson secured the interim title, but that fight never came to be. McGregor is not expected to fight again until at least late this year, if he returns to the octagon at all.
Namajunas Strawweight Defense
The other marquee matchup announced for UFC 223 was a rematch between women's strawweight champion Rose Namajunas and challenger Joanna Jedrzejczyk. The two last fought in November at UFC 217, with Namajunas (7-3) defeating Jedrzejczyk (14-1) in a first round TKO.
Despite that convincing result, Jedrzejczyk's body of work seems to be holding more sway with bettors. The Polish fighter is a 1/2 (-200) favorite to avenge her first career loss, while the current champion is a 13/8 (+163) underdog.
Few are expecting the same kind of victory that earned Namajunas the 2017 Upset of the Year. Even Namajunas has admitted that it's unlikely that the second fight between the two strawweights will go the same way as the first.
"That's the tough part," Namajunas said on the JRE MMA Show podcast. "You can't paint the Mona Lisa twice. It has to be something different, but if it ain't broke, don't fix it, either."
Jedrzejczyk had been the dominant force in the women's 115-pound division, winning eight straight fights in UFC before her stunning loss in November.