Rick Pitino went to Europe to coach pro ball in Greece after he lost his job at Louisville and he waited for an opportunity to coach in collegiate ranks again, but he's on the short list to become the next UCLA basketball coach along with Eric Musselman (Nevada), Kelvin Sampson (Houston), Luke Walton (LA Lakers), and Russell Turner (UC Irvine).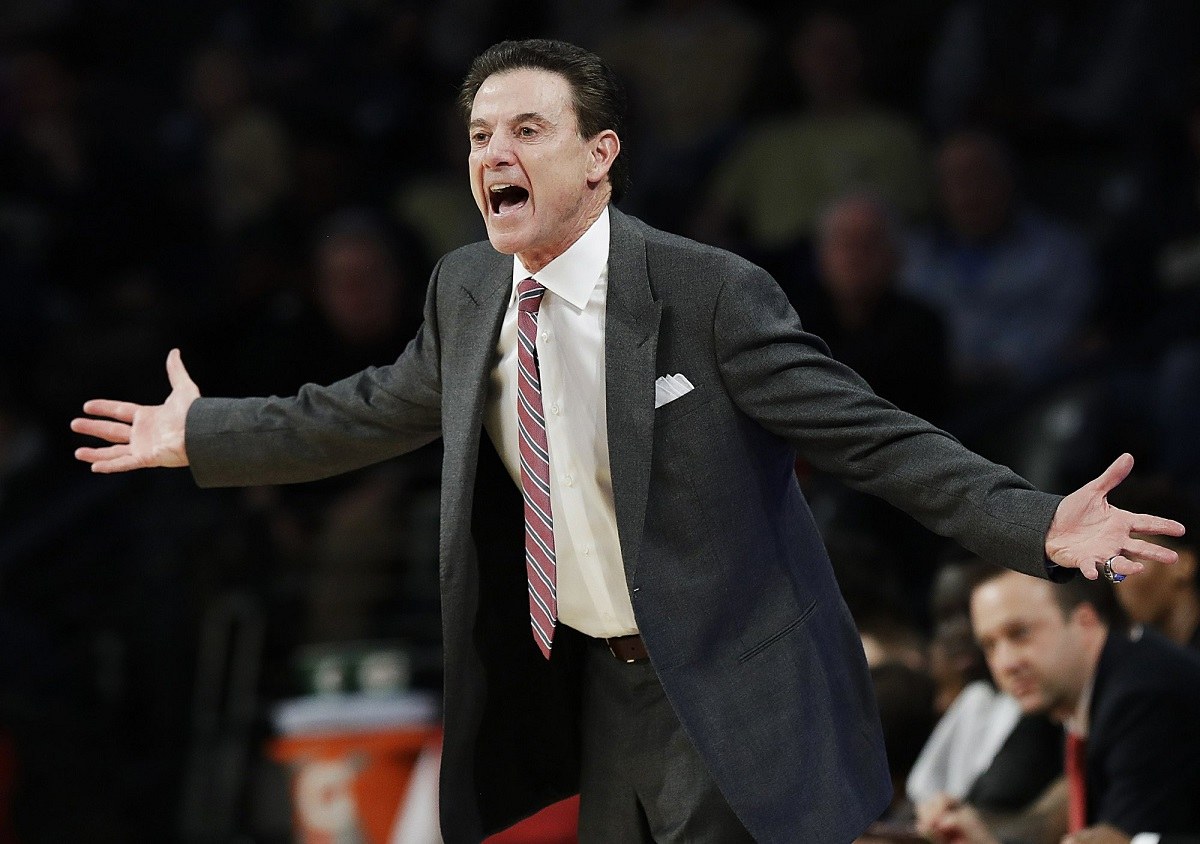 The UCLA job has been up for grabs ever since UCLA's Athletic Director Dan Guerrero fired Steve Alford early into the 2018-19 season. After 5 and a half seasons, UCLA decided to move in a new direction.
John Wooden built UCLA basketball into an empire in the 1960s and 1970s, which has now become a shadow of its former self. UCLA finds itself at a crucial inflection point in their storied history. The next basketball coach will have a difficult task of rebuilding UCLA with blue chip recruits to restore the Bruins as a perennial contender.
Rick Pitino, his scandals and all, is one of the big names mentioned in the same breath as UCLA. He won titles with Kentucky in 1996 and with Louisville in 2013. Pitino is available, but will UCLA take a chance with him?
Back to the SEC?
Pitino coached at Panathinaikos, which is a team in Athens from the Greek League. Panathinaikos is owned by the super wealthy Giannakopoulos family, which may or may not be gangsters depending on your world view. Pitino won the Greek Cup with Panathinaikos.
With the Alabama job open, Pitino's name was on the short list of candidates. The local press billed it as "Pitino's return to the SEC", but it never came to fruition. Bama hired Buffalo's Nate Oats instead. Oats won a couple of March Madness games with Buffalo over the last two seasons.
Vanderbilt recently fired their head coach, Bryce Drew. Scottie Pippen, Jr., the son of NBA star from the Chicago Bulls, committed to attend Vanderbilt next season. Pitino is on their list of dream candidates, but he's a long shot to actually take that job in Nashville.
It might be too early for Pitino to return to the SEC. However, he could restore his name on the West Coast. The Pac-12 has been in decline in recent years. Who better to help revitalize both UCLA and the conference than a coach like Pitino?
Job Opening: Westwood
UCLA basketball fans would love a high-profile coaching hire, similar to Chip Kelly's return to the Pac-12 football by accepting the UCLA gig last year. There are not many high-profile coaches in hoops who are seeking a job change, which puts UCLA at a disadvantage.
UCLA foolishly thought they could woo John Calipari, but he wants to retire at Kentucky. Virginia's Tony Bennett was another name mentioned as a possible candidate. But why would Bennett leave a top-notch program in the ACC to take a job with a second-rate Pac-12 team? Bennett just led UVA to their first Final Four berth since 1984.
Eric Musselman took Nevada to the top of the Mountain West the last couple of seasons including a Sweet 16 appearance last year. He did an excellent job with Nevada and he has the pedigree but he lacks the big-time name recognition.
UCLA should consider poaching a Sweet 16 coach like Kelvin Sampson. Sampson turned the Houston Cougars around. They won 30-plus games this season and earned a #3 seed in March Madness before losing to Kentucky in the Sweet 16.
Chris Beard, a former Bobby Knight assistant, at Texas Tech was another name mentioned. Beard led Raiders to the Elite 8 last year and guided Texas Tech to their first-ever Final Four berth this season. Texas Tech would be foolish to let their defensive-minded coach skip town for Hollywood.
UCLA could stick close to home. The LA Lakers are expected to fire Luke Walton at the end of the season. He will be available, plus his father is one of the all-time greatest players from UCLA who played under Wooden. The "Walton" name would attract some buzz and invoke nostalgia.
The other local coaching option includes Russell Turner, who helped turn around the UC Irvine Anteaters. The Anteaters won the Big West tournament and pulled off an opening-round upset with a #13 seed in March Madness last week.