The full details of Tyson Fury's next fight have been announced, with the lineal heavyweight champion set to take on undefeated Tom Schwarz on June 15 at the MGM Grand Garden Arena in Las Vegas.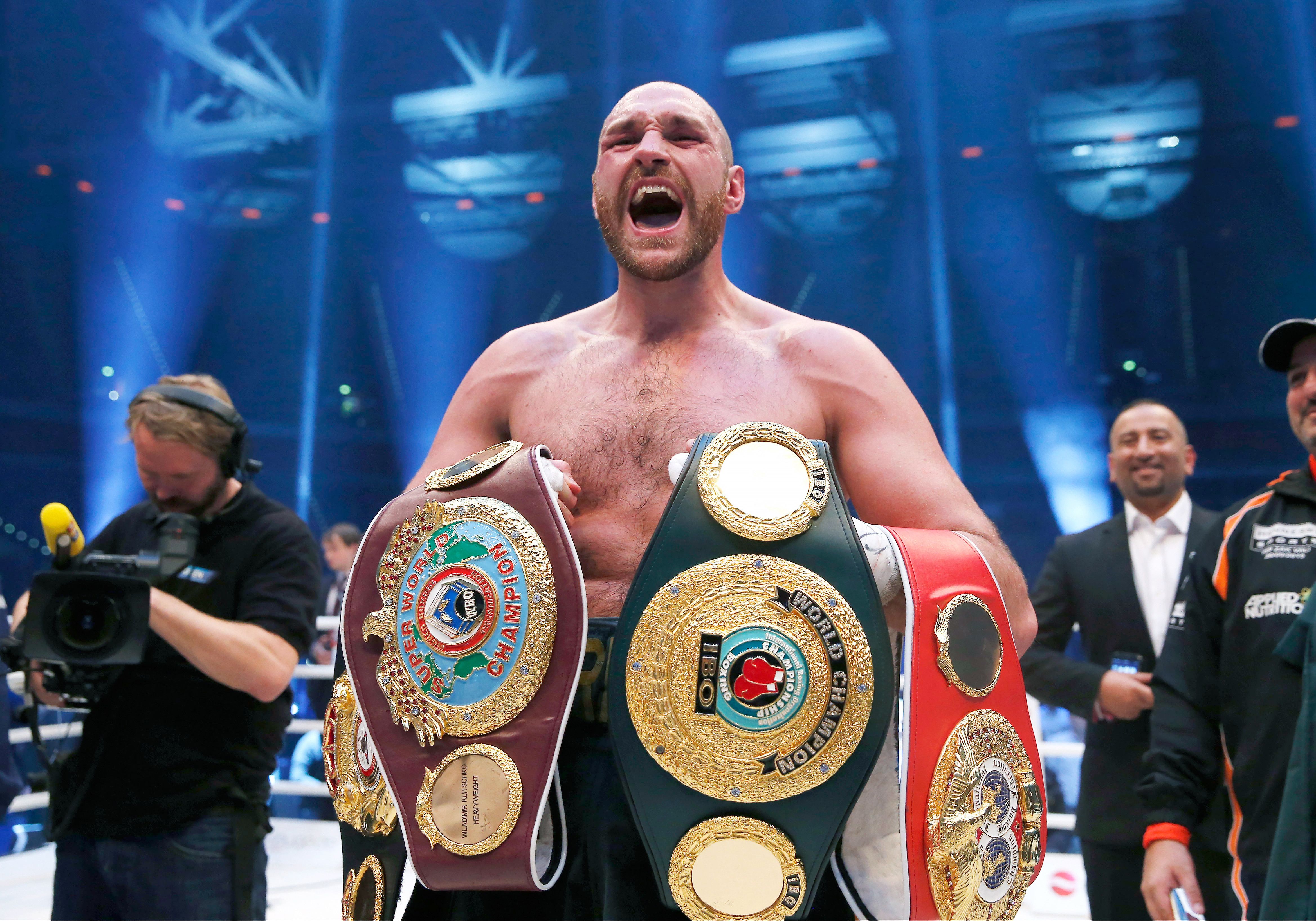 The fight itself started to come together in February, when Top Rank announced that Fury's first bout under a new co-promotional deal would take place in Las Vegas and be aired on an ESPN platform.
Fight Marks Fury's First Trip to Vegas
In March, it was announced that Fury's opponent would be the relatively unknown Schwarz, who hails from Germany. But it wasn't until Monday that Top Rank confirmed the venue for the fight, and that it would be broadcast on the ESPN+ streaming service.
This will be the third ever fight for Fury in the United States, and his first in Las Vegas.
"I always said I will never go to Vegas until I box there, and now I finally am," Fury said on Monday. I can't wait to put on a boxing master class for all my fans. The British and Irish fans will invade Vegas."
According to Fury promoter Frank Warren, the new deal with Top Rank is "all about getting Tyson out there to a huge audience," something that both Las Vegas and an appearance on ESPN should help him do in the United States.
For Fury (27-0-1, 19 KOs), his biggest coming out party for American fans may have come on Dec. 1 when he fought against Deontay Wilder. The two elite heavyweights fought to an electrifying draw, with Wilder twice putting Fury on the canvas while Fury largely dominated the action otherwise.
Undefeated Schwarz Not Seen As Top Contender
While many fans were hoping to see a rematch of that fight, it will have to wait for the time being. Instead, Fury will be taking on Schwarz (24-0, 16 KOs), a largely unknown fighter who holds the WBO Inter-Continental heavyweight championship.
While Schwarz does have some relatively impressive accolades in his past – the 24-year-old once held the WBO and WBC Youth World Heavyweight Titles – he has never fought a boxer at the level of Fury.
"This is what I've been working for since I was a kid," Schwarz said in Monday's announcement. "While I appreciate Tyson as a great fighter and a sportsman, I am young, ambitious and in the top of the world rankings. I've won 24 fights. I've got nothing to lose, and my 25th victory will come against Fury."
While many fans have questioned why Fury would fight such an unheralded challenger after a draw against a major world title holder, trainer Ben Davidson defended the choice, saying that they wanted to fight another large opponent given that both Wilder and Anthony Joshua – the two other members of the division's big three – are larger fighters. He also suggested that Schwarz is a more serious opponent than he's getting credit for.
"Tom Schwarz [is] number two with the WBO, also number nine with the IBF, so he's ranked in the top 10 with the two organizations," Davison told IFL TV. "When the fight got sent to us as well he was ranked number 11 on BoxRec, but all of a sudden that got changed [to 42nd]."
But bookmakers aren't buying that the bout will be competitive. At the FanDuel Sportsbook, Fury is a massive -6000 favorite over Schwarz (+1600) to win the fight.