WBC Heavyweight world champion Deontay Wilder has accepted terms offered by unified heavyweight champion Anthony Joshua that would see the two two undefeated fighters meet in the UK, with one of them leaving the ring as the undisputed title holder.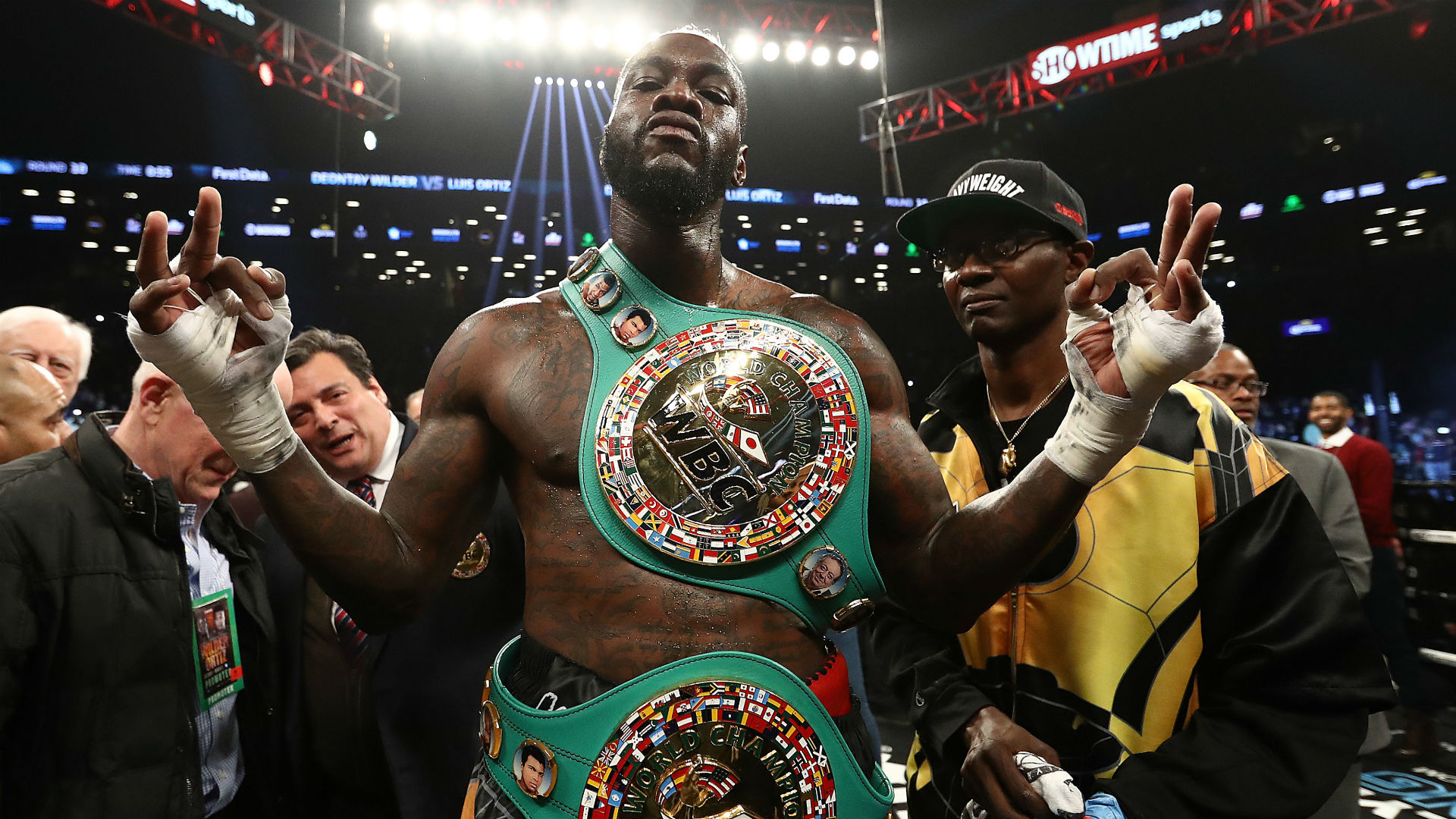 But while that might make it sound like a done deal, there's still plenty of uncertainty over when and where the fight will happen, with some observers seeing the agreement as little more than a ploy from Wilder's team.
UK Fight Means Smaller Purse
Wilder co-manager Shelly Finkel told ESPN on Monday that they were willing to accept the plan to fight in the UK despite the fact that they could guarantee more money for both sides by holding the fight in Las Vegas.
"We have agreed to the terms that [Joshua promoter Eddie Hearn] has put out to us for a fight in the UK," Finkel said. "Deontay send an email to Joshua [Sunday] night, and I sent one [Monday] to Barry Hearn and Eddie telling them that we officially accept the offer to fight under the terms they gave us and to send us the contract."
Joshua (21-0, 20 KOs) is a huge star in the UK, and has some leverage since he holds the majority of the world's major boxing titles. He has pulled in sellout crowds for his last three fights, including drawing 90,000 fans to Wembley Stadium in London.
Wilder (40-0, 39 KOs) would have a home crowd advantage by fighting in the United States. But the bigger reason for having the fight in America comes down to money. Wilder was able to guarantee Joshua $50 million if the fight happened in Las Vegas, while negotiations for a UK featured guarantees for Wilder of around $15 million.
Finkel didn't specify the number that the Wilder team ultimately accepted, though it was likely a bit higher than in earlier talks, as they would not get a percentage of the overall event revenue under the current agreement.
Real Deal, or Just a Ploy?
Despite the agreement being in place, there's no guarantee that a fight is coming, and plenty of doubts that it will happen in 2018. Joshua is already deep into talks with WBA mandatory challenger Alexander Povetkin (34-1, 24 KOs), with that fight seemingly likely to take place in September.
Joshua's team remains cautiously optimistic that something can be worked out to make the fight happen.
"We made an offer nearly four weeks ago," Hearn told Yahoo Sports. "Obviously, quite a lot has happened in that time and I have no idea if their response was fueled by the news we were fighting Povetkin or a general desire for the fight. Either way, we are preparing a contract for them to see this week and see how it plays out."
Wilder himself was less convinced the fight would happen.
"I'm not giving up my hopes just yet, but I think they'll try to squeeze their way out of it," he told Yahoo Sports.
According to a report by Lance Pugmire of the Los Angeles Times, one anonymous individual connected to the negotiations called the announcement from Wilder's team "a sham."
"An agreement requires both sides to agree and the other side hasn't said anything yet," the source told Pugmire.
Despite the fact that nobody knows if, when, or where the fight might happen, there are already odds available for a potential Joshua-Wilder fight. Joshua (4/9) has been made a favorite in the bout by Ladbrokes, with Wilder being offered at 7/4 odds.