Betts or Bellinger? Or Yelich or Acuna? A pair of outfielders from the Los Angeles Dodgers lead the National League MVP race. DraftKings recently posted an update with Mookie Betts at 6/1 odds to win and Cody Bellinger at 7/1 odds to win the NL MVP. Milwaukee Brewers slugger Christian Yelich sits at 15/2 odds, while Atlanta Braves wunderkind Ronald Acuna offers up good value at 12/1 odds to win the NL MVP.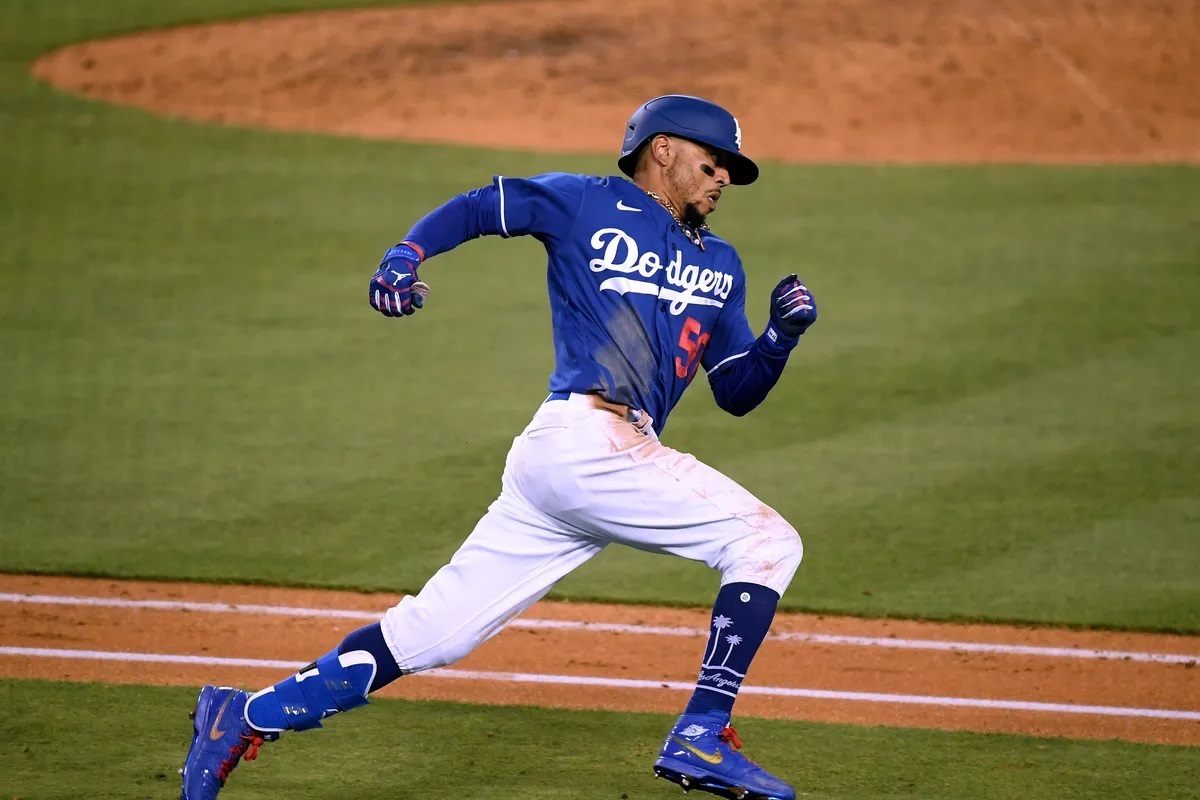 The LA Dodgers acquired Betts in a blockbuster multi-team trade with the Boston Red Sox that also included pitcher David Price. The Dodgers acquired two of the Red Sox best players, both of whom won a World Series with the Sox when they dispatched the Dodgers in the 2018 World Series.
In 2018, Betts hit 32 home runs and locked up the AL batting crown with a .346 average. Betts also won the AL MVP that season. After the trade, he signed a 12-year extension with the Dodgers worth $365 million.
To quote the Yoda of baseball, Yogi Berra, "If ya can't beat 'em, then trade for 'em."
2020 NL MVP ODDS
Mookie Betts +600
Cody Bellinger +700
Christian Yelich +750
Ronald Acuna Jr +1200
Bryce Harper +1300
Nolan Arenado +1500
Javier Baez +1500
Fernando Tatis +200
Frieddie Freeman +2500
Manny Machado +2500
Pete Alonso +3300

*Odds via DraftKings
Bellinger won the MVP last season with the Dodgers when he edged out Yelich and Anthony Rendon. Bellinger added a Gold Glove and Silver Slugger Award to his trophy case after a stellar 2019 season. He smacked 45 home runs and drove in 115 RBI while slashing at .305/.406./.629.
MVP Chase Pack: Yelich, Acuna, Harper
While the two alpha dogs on the Dodgers battle each other for the 2020 NL MVP, a trio of other All-Stars are ready to steal the limelight.
Yelich, the Brewers' All-Star first baseman, smacked 80 home runs over the last two season, including 44 in 2019. He slashed at .329/.429/.671 last season. He missed 32 games over the season with a bad back and fractured kneecap, which kept him out of the postseason. Yelich got off to a shaky start with just one hit in three games, but he managed to go yard on his lone hit.
As a 21-year old with the Atlanta Braves last season, Ronald Acuna Jr impressed everyone with 41 home runs, 101 RBI, and 37 stolen bases. He just missed out on joining the 40/40 Club.
Bryce Harper had a sluggish start to his first season with the Philadelphia Phillies, but finished strong. Once he skipped Washington, his ex-teammates won the World Series without him. Harper still hit 35 dingers and a career-high 114 RBI. He hit .260 with the Phillies, which was 21 points better than his final season in DC. Harper only hit .300-plus twice in his career, including his magical 2015 season when he hit .330 and 42 home runs as a cocky 22-year old.
Pete Alonso Flier
You can take a flier on Pete Alonso at 33/1 odds to win the NL MVP. It's always a risky proposition to bet on a slugger to fade a sophomore slump after an insane rookie season.
Alonso shocked the world when the Mets' slugging first baseman hit 53 home runs and drove in 120 RBI. He set a new rookie record, breaking the mark set by crosstown rival Aaron Judge. He also dazzled his peers when he won the Home Run Derby during All-Star weekend.
After a sensational rookie season with the Yankees in 2017, Judge fractured his hand on an errant pitch and missed almost two months of the 2018 season.
If you think Alonso will fade the dreaded sophomore slump and stay healthy, then he's more than worthy of a flier as the next Home Run King, as well as betting him to win the NL MVP.