Milwaukee Brewers outfielder Christian Yelich tied an MLB record with his 14th home run before May 1, but he had to leave Sunday's game with a back injury.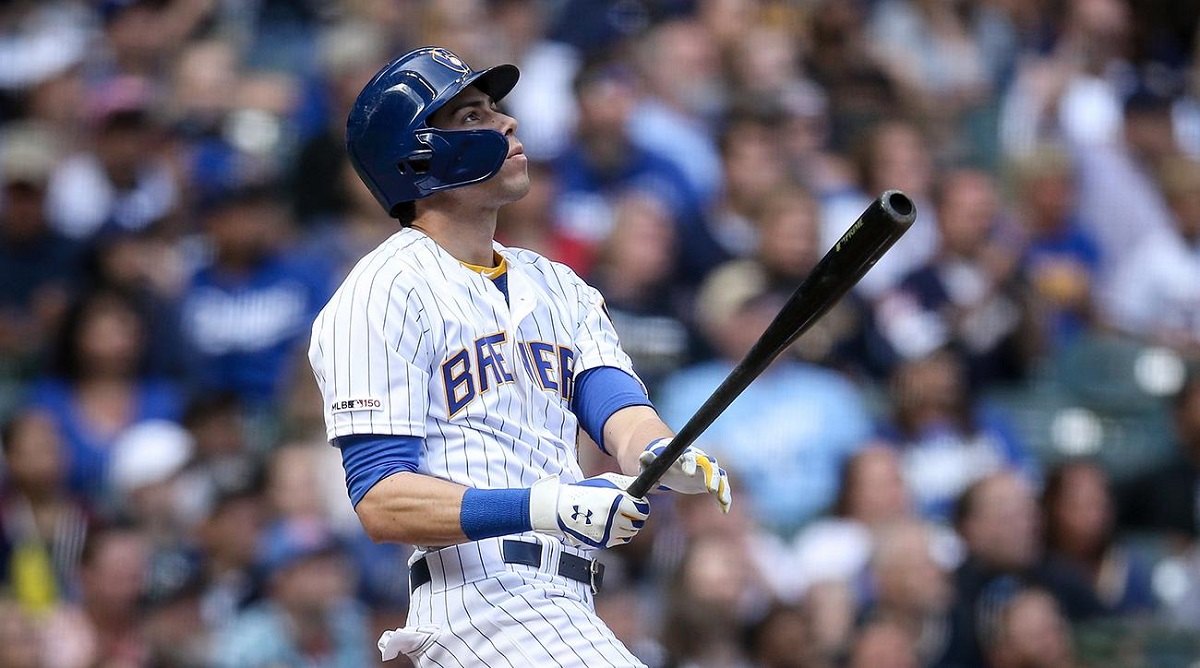 Yelich hit his 14th home run during a 8-6 victory over Pete Alonso and the New York Mets on Saturday. Yelich is tied with Cody Bellinger of the LA Dodgers with 14 home runs this season. Both players joined Albert Pujlos (2006) and Alex Rodriguez (2007) as the only players to connect on 14 dingers in the month of April. Both Bellinger and Yelich played in more games than A-Rod and Pujlos.
With two more days remaining in the month, Yelich might not get a chance to secure the record by himself. He is listed as day-to-day, but not expected to play on Monday.
Meanwhile, the Dodgers are in San Francisco to play their rivals. Cody Bellinger is coming in hotter than ever. He hit his 14th home run over the weekend. He's also currently leading the NL in the Triple Crown categories by hitting .427 with 14 home runs and 36 RBI.
Another MVP Run for Yelich
Christian Yelich won the NL MVP last season after he hit 36 home runs with 110 RBI in 147 games. He finished with a .326 batting average including .402 OBP and .598 slugging.
Yelich picked up where he left off last season. In his first 28 games this year, Yelich connected on 14 long balls for a .353 average. He's also posting a .460 OBP and slugging a ridiculous .804.
Yelich left Sunday's game against the New York Mets after he injured his back while attempting to steal a base.
"He's a little sore," said manager Craig Counsell. "I don't think it's an IL. I would definitely try to give him the day off tomorrow."
Yelich had a rough first half of last season dealing with lingering back issues. A healthy Yelich couldn't be stopped in the second half though. He finished the final third of 2018 with 25 home runs, while hitting a .367 clip.
Stuck in the Middle with Milwaukee
The Brewers are only 15-14 right now, but they are only three games out of first place in the tough-as-nails NL Central. The St. Louis Cardinals (17-10) have one of the best home records in the majors.
Only five teams have more wins in the NL than the Brew crew. The Dodgers boast the best record in the NL at 19-11. The Cardinals (17), San Diego Padres (16), Arizona Diamondbacks (16), and Philadelphia Phillies (16) won more games than the Brewers.
According to the South Coast Casino and Sports Book in Las Vegas, the Milwaukee Brewers are 18/1 odds to win 2019 World Series.