The first presidential debate is Tuesday between Democratic candidate Joe Biden and Republican Donald Trump, and while political pundits have been handicapping who will win, oddsmakers are presenting gamblers with a myriad of prop bets. Two Internet sportsbooks, BetOnline and MyBookie, are offering debate props on everything from what the candidates will say first, to who will be the first to take a drink of water. BetOnline has 15 presidential debate prop bets on offer, while MyBookie has 25.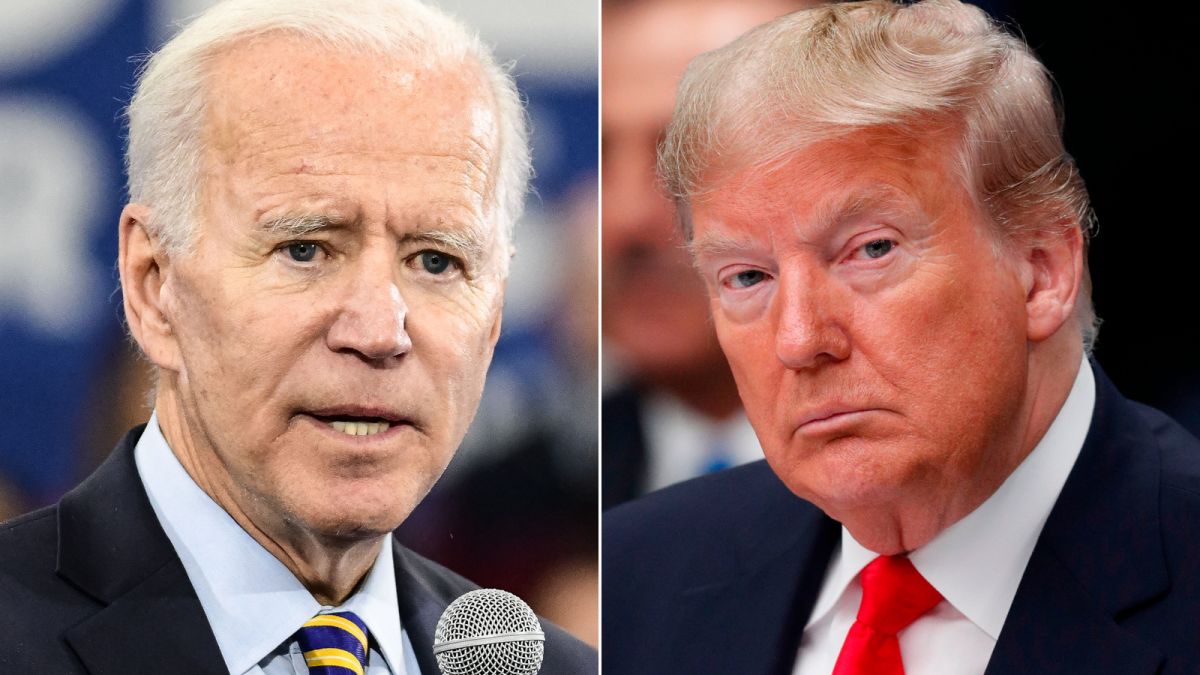 Tuesday's debate is the first of three scheduled. The other two will be on Oct. 15 and Oct. 22. Fox News personality Chris Wallace moderates the first debate. Wallace was the first person to work at Fox News to moderate a debate when he presided over a 2016 debate between Trump and Hilary Clinton. He received positive reviews for his calm demeanor and deft handling of the proceedings.
Wallace, whose father was legendary 60 Minutes correspondent Mike Wallace, earned praise from both Democrats and Republicans after his performance at the 2016 debate.
"He works for Fox, but Chris Wallace deserves exceptional praise," said Howard Dean, who ran for the Democratic nomination in 2004. "He was tough and he was right down the middle fair. His dad would be proud."
---
Presidential Debate Prop Bets
Here are some of the most intriguing prop bets available on Tuesday's night debate between Joe Biden and Donald Trump.
| | | |
| --- | --- | --- |
| What will Trump Say First? | First to Drink Water? | Will Trump or Biden Curse? |
| "Fake News" -140 | Trump -110 | No -250 |
| "China virus" +100 | Biden -130 | Yes +175 |
| How Many "Non-Facts" Trump Says? | Will Biden Say Russia? | Will Biden Call Trump a Liar? |
| Under 5.5 +325 | Yes -700 | Yes -300 |
| Over 5.5 -550 | No +400 | No +200 |
| Will Trump Say Law and Order? | What will Trump Say first? | What will Biden Say First? |
| Yes -1100 | Sleepy -135 | Scranton -180 |
| No + 550 | Drug test -105 | Come on man +140 |
| Sources: BetOnline, MyBookie | | |
---
No Raucous Atmosphere
The debate is being held at Case Western Reserve University in Cleveland, Ohio, and will have a limited audience of 75 to 80 people, according to Politico. Representatives for the candidates negotiated other factors for the debate that might affect a couple of the prop bets.
Politico reported that there will be no masks worn by either Biden or Trump. BetOnline has the odds of Biden wearing a mask at -110 for either "Yes" or "No." Trump's odds for wearing a mask are +300 for "Yes," and -500 for "No."
MyBookie had a prop bet on how the candidates will greet each other before the start of the debate. The choices were handshake, fist bump, elbow bump, or no greeting at all. That prop was taken off the board after it was learned there will be no greeting, as agreed to by both candidates.
Free Contests New Feature
One wrinkle to the presidential debate prop bets are the free contests offered by DraftKings, Fox Bet, and FanDuel. The contests present a handful of prop bets that entrants can predict the answers to, and compete for cash prizes.
Fox Bet's free presidential debate contest has a $25,000 prize pool. Fox Bet interim CEO Kip Levin told Fox News the prop bet contests are another way for people to be engaged while watching the presidential debates.
"Players provide answers to six questions about occurrences and phrases that are likely to come up during this first debate on Sept 29," Levin said. "Prizes will be awarded for players that are most successful answering the six questions."