Proving slight convention bumps can move betting markets, President Donald Trump reversed the summer tide previously washing against him, narrowing the betting gap considerably between him and Democratic challenger Joe Biden.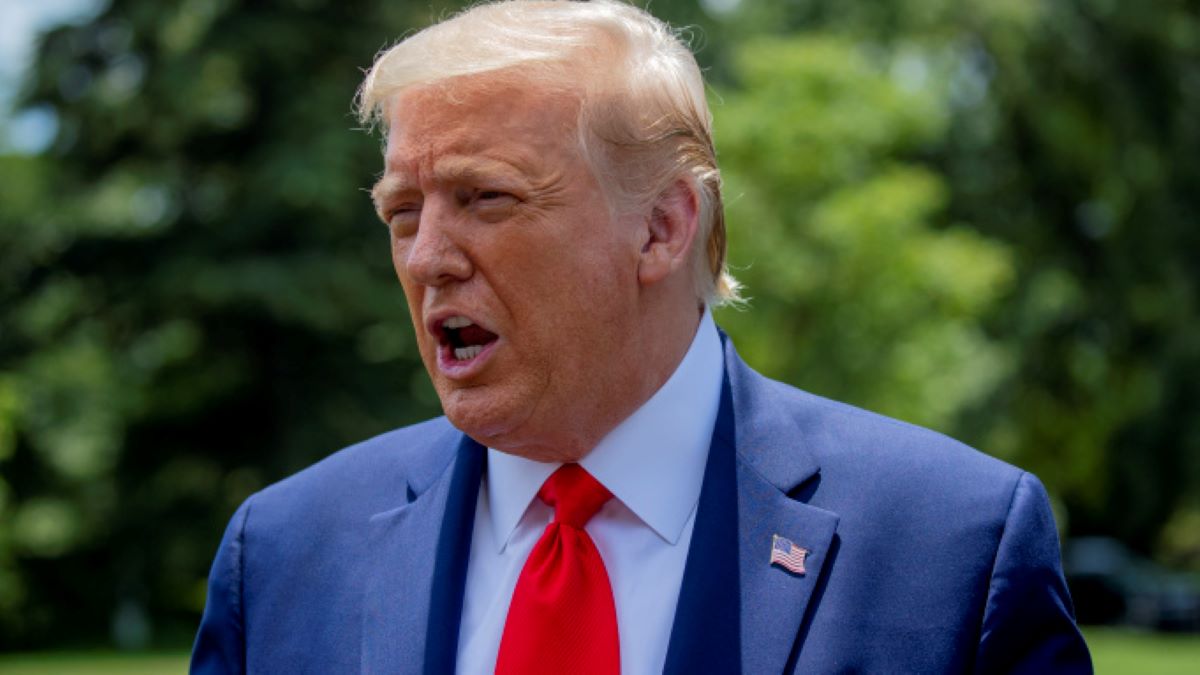 Trump opened the month a 7/4 underdog. On Aug. 5, he was a +140 underdog to keep the White House. But as the calendar flips to September, barely two months from the November election, Oddschecker had Trump at even money to win a second term. It kept Biden as a slim 19/20 favorite.
This aligns with both Bovada's and BetOnline's slicing of Trump's odds. Bovada has Trump at -105 and Biden -115. BetOnline puts Trump at even and keeps Biden a modest -115 favorite.
Oddschecker reported that six out of every 10 bets wagered in August went down on Trump. Conversely, Biden took only a third of the money. Interestingly, Kamala Harris, Biden's vice-presidential choice, drew 6% of punters' money at 66/1.
Veep Announcement Sends Bettors Trump's Way
Speaking of Harris, her selection to the Biden ticket drew applause from Democratic voters across the party's spectrum. At the same time, however, it drew applause from Trump bettors. According to BetOnline's Dave Mason, they hammered Trump's odds from +125 before Biden selected Harris to +105 after the announcement.
ODDS MOVEMENT ALERT

An absolute wave of Trump action coming in.

Players at @betonline_ag believe the Kamala Harris VP selection hurts Joe Biden.

Before Kamala selected:

Trump +125
Biden -155

Now:

Trump +105
Biden -135

Does Kamala help/hurt Biden or nothing burger? pic.twitter.com/t3ApHRlE6x

— Dave Mason (@DaveMasonBOL) August 11, 2020
Mason told Forbes his book took more action on a Trump re-election in the two hours following the announcement than it took in the previous seven days. The single bettor who wagered $29,000 on Trump at +105 illustrated this. Mason tweeted the next day the same bettor backed up his wager with another $14,000 at even-money.
Player who bet $29,000 on Trump yesterday (+105) bets another $14,000 at +100. pic.twitter.com/IX6zVJO80u

— Dave Mason (@DaveMasonBOL) August 20, 2020
This came with the byproduct of knocking 20 points off Biden's odds. He went from -155 pre-announcement to -135 post-announcement.
"Does Kamala help/hurt Biden or nothing burger?" Mason tweeted.
Biden's Dead-Cat Convention Bounce
That question is still being answered. But part of the answer comes from Biden's lack of a post-convention bounce. A Reuters/Ipsos poll taken from Aug. 19-25 gave Biden a 47-40 edge. While that seven-point edge is nearly identical to Biden's 7.4% edge in Real Clear Politics' national polling average he took into August, it clearly illustrates the proverbial dead-cat bounce.
Biden led by nine points (51-42) in a CNN Poll of Polls taken before the conventions. Biden accepted his party's nomination on Aug. 20 at a pandemic-mandated, virtual Democratic National Convention. Biden's lack of a discernible bounce comes from a few factors largely out of his control: the virtual convention, fewer undecided voters in a deeply polarized country, and Trump's ability to turn the violence in places like Kenosha, Wisc. and Portland, Ore. against Biden.
Regardless of the reasons, this flies in the face of political conventional wisdom going back generations that a candidate enjoys a post-convention bump in the polls. For example, both Trump and Hillary Clinton enjoyed four-point bounces coming out of their respective conventions four years ago.
Post-Convention Odds Traditionally Favor Incumbents
The betting markets typically reflect this. Clinton enjoyed a 200-point shaving of her odds coming out of the 2016 DNC, from -200 to -400. Trump went from +250 to +210.
Further, elected incumbents typically get a bigger bounce coming out of conventions than challengers do. No stranger to waging war against history, Trump must battle on if he wants a second term. As much as he can trumpet his rise in the odds, Trump didn't get much of a post-convention bounce — perhaps two points at the most.
And despite his August fall in the odds, Biden still leads Trump by 6.2 points (49.6-43.4) in the current Real Clear Politics national poll average. Should he win re-election, Trump would be the first incumbent President since Harry Truman in 1948 to rally from behind as a trailing candidate coming out of the conventions.
Odds aside, no elected incumbent since World War II has picked up more than four points from the post-convention polls to the final election result. So betting Biden on the dips may be a lucrative angle for savvy bettors who can't fathom another four years of Donald Trump.