Martin Truex Jr. has been bumped off as the favorite to win the 2020 NASCAR Cup Series Championship. When the odds were released by the Westgate Las Vegas SuperBook on Nov. 19th of last year, Truex was the 5/1 favorite. Behind him were Kevin Harvick and Kyle Busch, both at 6/1.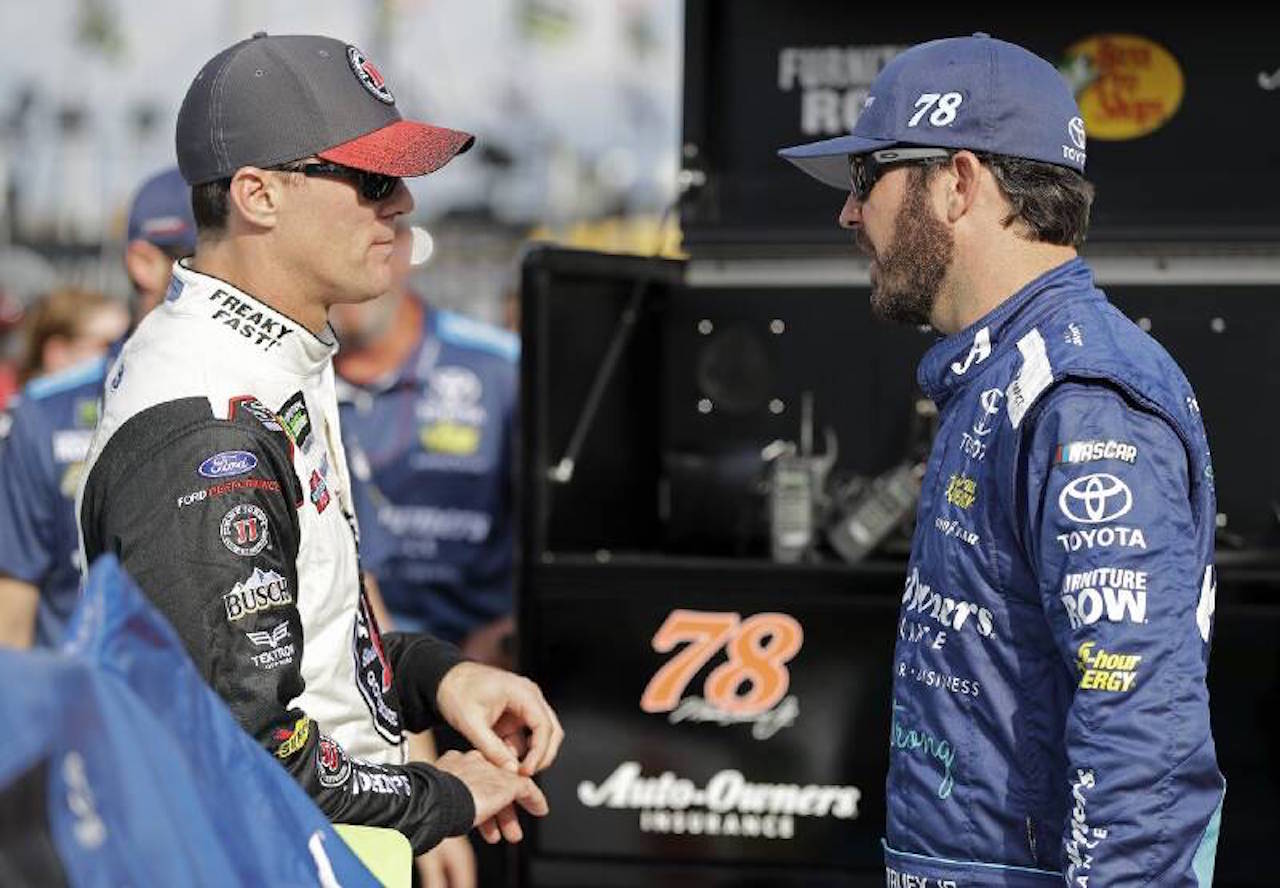 Updated odds posted last week now have bettors believing that Harvick will walk away with the season-ending trophy. Harvick has moved to 5/1, while Truex Jr. and Busch are now at 6/1.
Denny Hamlin is next at 8/1. Kyle Larson and Joey Logano are both at 10/1.
The odds for Harvick and Busch are the same at 5/1 over at BetOnline. They have Truex at 6/1, and Hamlin at 7/1.
The Cup Series begins Feb. 16 at the Daytona 500. Four drivers, Logano, Hamlin, Chase Elliott, and Brad Keselowski are the 10/1 favorites to win at Florida's Daytona International Speedway.
Will Harvick's Consistency Win Another Cup Series Championship?
Over the last decade, there has been no more solid racer in NASCAR than Harvick. Since 2011, the 44-year-old has won at least one race every year. He became even more successful when he joined Stewart-Haas Racing in 2014. He won the Cup Series Championship that year, and has won at least two races per season since then.
Last year, expectations were high after a phenomenal 2018 where he won eight races. He didn't come close to that mark, taking home half as many victories in 2019. Harvick, though, did reach the final four for championship weekend for the third straight year.
One reason for optimism on anyone backing Harvick is the rules changes NASCAR will implement for the short tracks that Harvick dominated in 2018. He told the Charlotte Observer that it should be an advantage for him this season.
"For us, going back to that 2018 style, with the short spoiler and the short splitter, (helps)," Harvick said. "There are still some differences we'll have to adapt to, but from a short track standpoint, I feel like we should be better with this particular package than we were with last year's package."
Truex Finds Groove With Joe Gibbs Racing
Last year, Truex found himself with a new team and there were questions on whether he could have the success with Joe Gibbs Racing that he had with Furniture Row. That question was answered quickly, as Truex won in Richmond in April. It was one of seven victories he posted last year, and though the change in teams looked easy, Truex insisted it wasn't.
"There was a lot going on behind the scenes," Truex said. "In the end, the results made it look like it was an easy transition, but it wasn't."
Now Truex begins 2020 with another hurdle. His crew chief of five years, Cole Pearn, retired from NASCAR to spend more time with his family. James Small was tapped to replace him, and Truex said he's confident the two will work well together.
"I know James well and feel very comfortable with him," Truex said. "I feel like we approach racing very similar. He and Cole (Pearn) have a lot of similarities. It's a natural fit and I'm really excited about it. I think he'll do a great job."