After a rocky start, the Topps MLB NFT digital cards have seen a rapid increase in value as collectors attempt to cash in on the first wave of the virtual baseball collectibles.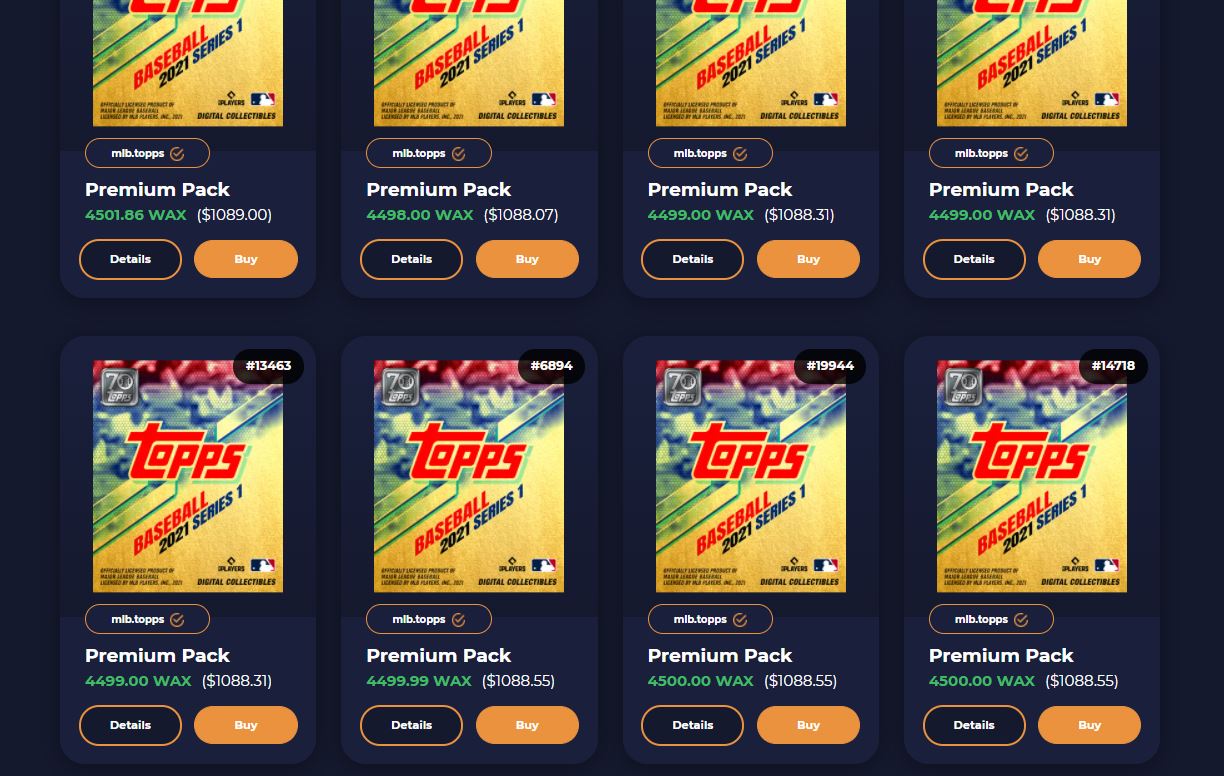 As I wrote last week, the first sign that these NFTs were gaining value was the sale of a Mike Trout card for 420,000 WAX, or about $74,400 at current values for the cryptocurrency.
Topps MLB NFT sealed packs skyrocket
On Sunday, a one-of-one Rafael Devers card broke into the No. 2 overall slot, selling for 100,000 WAX ($16,500). Five other cards have fetched at least the equivalent of $10,000, according to data on CryptoSlam.io.
The number of different rarity levels and card variants makes it difficult to figure out exactly how much the Topps MLB NFT market has popped over its first week. But perhaps the best general indicator is the price of sealed product.
While NBA Top Shot may present a more polished product overall, it doesn't yet allow for the sale of sealed packs on its marketplace. However, Topps MLB NFT collectors can list their unopened packs, and those prices are very telling.
When Topps dropped its packs last Tuesday, standard packs retailed for just $5. As of Tuesday evening, the cheapest unopened packs listed for $117. The $100 premium packs have also spiked: buyers must pay about $1,070 to grab one at this point.
The WAX blockchain provides information on how many packs have been opened or "burned," which provides information on how many packs are left in circulation. It appears that approximately 8,000 of the 24,090 premium packs remain sealed, as do about 17,000 of the 50,000 standard packs.
Topps hasn't yet announced when they'll next drop packs, or what that drop will look like. If Topps puts more of the Series 1 packs into circulation, that could slow, stop, or even reverse the rapid growth in secondary market prices. On the other hand, if the company moves right on to Series 2 or another product, any cards that don't see a reprint could become highly prized items – particularly if these NFTs stand the test of time.
Warriors release NFT collection for charity
On Tuesday, the Golden State Warriors became the first professional sports team to launch its own official NFT collection. The full collection includes a variety of digital items representing Warriors championship rings and ticket stubs. Most come in limited editions of 25 or 50, though there are two special one-of-one collectibles.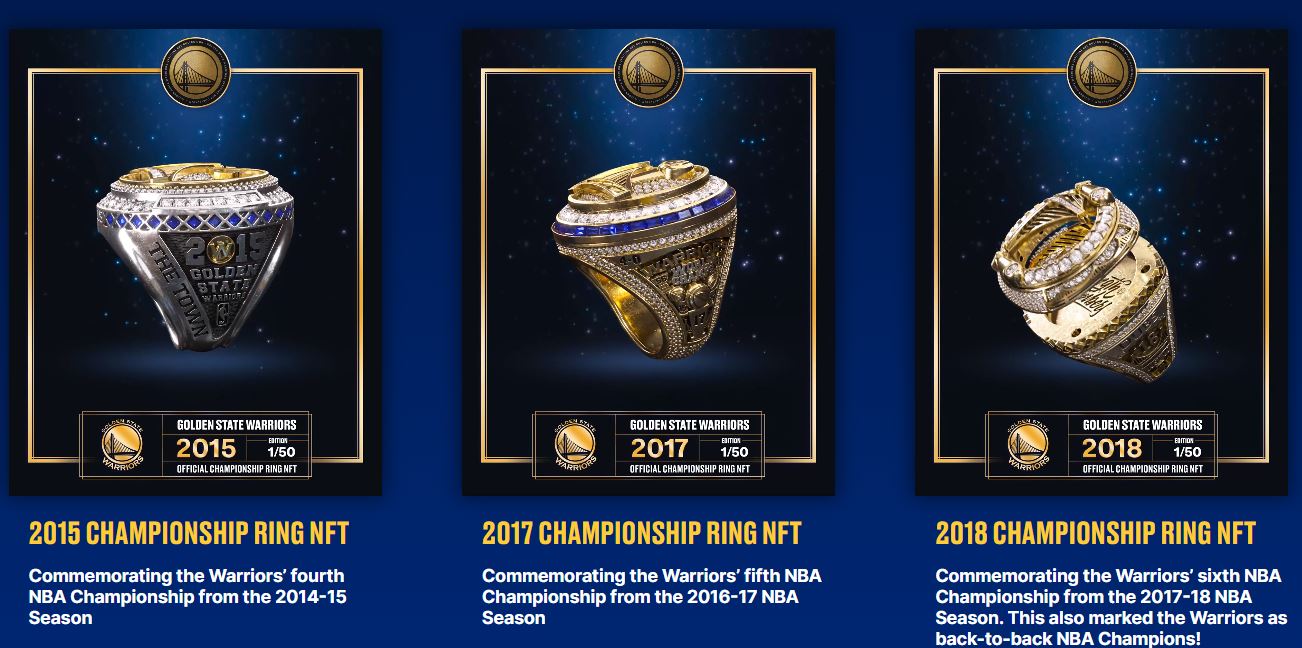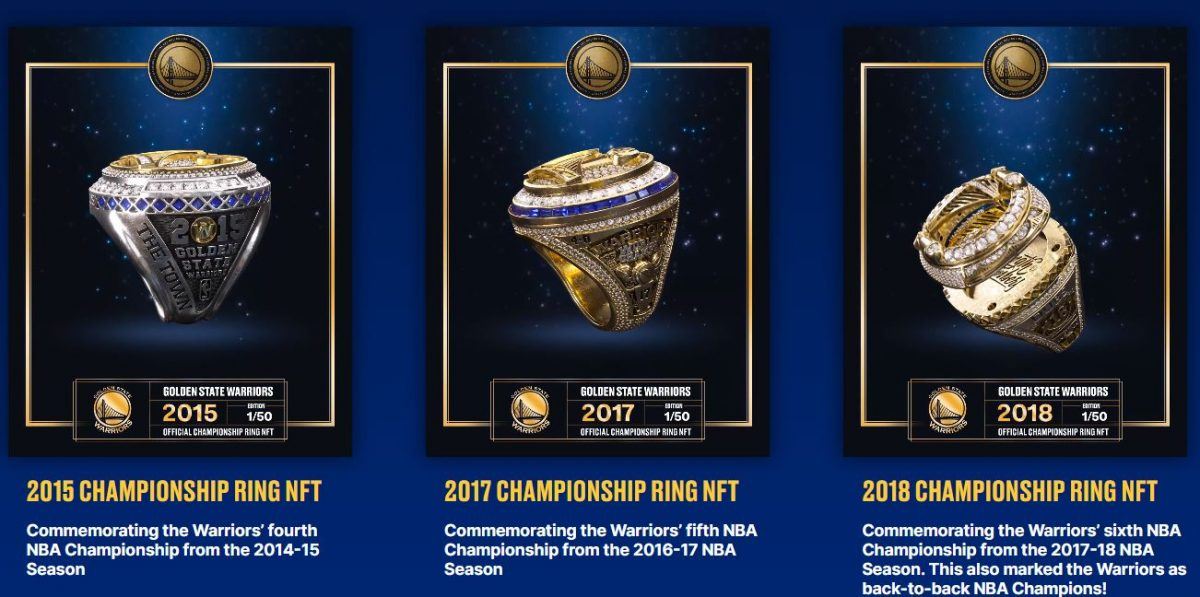 The team is auctioning its NFTs through the OpenSea.io platform.
"This is the wave of the future," Golden State president Brandon Schneider said, via ESPN.com. "NFTs have been around for years, but they've really become more mainstream and popular this year. The inflection point for us was really just watching NBA Top Shot start to explode."
The proceeds from these auctions will benefit the Warriors Community Foundation, which supports educational equity in the Bay Area.