TJ Dillashaw was suspended for two years by the United States Anti-Doping Agency (USADA) after testing positive for recombinant human erythropoietin (EPO) ahead of his UFC flyweight title fight against Henry Cejudo on Jan. 19.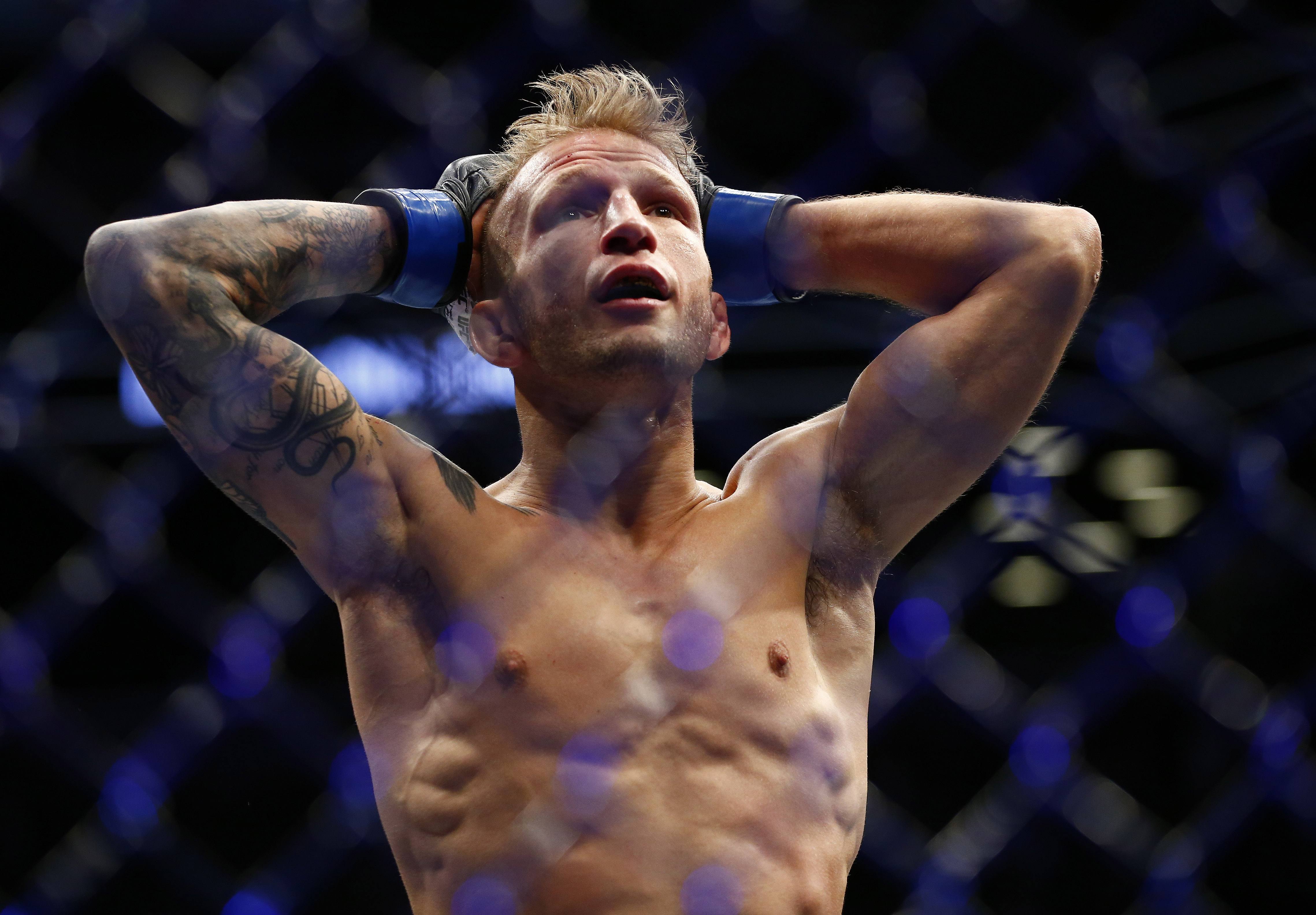 The official announcement comes after Dillashaw announced last month that he was voluntarily giving up his bantamweight title after being informed of an "adverse finding" in a drug test by the New York State Athletic Commission and the USADA.
Two Dillashaw Samples Positive for EPO                     
Dillashaw received the maximum allowed suspension under UFC anti-doping rules for a non-specified substance. According to USADA spokesperson Adam Woullard, both a sample taken just before the January fight and other that had been submitted on Dec. 28 tested positive for EPO. That second positive wasn't initially found due to the fact that EPO detection requires specialized testing that isn't done on all samples.
"We all know the pressures to win at all levels of all sport are real and intense," USADA CEO Travis T. Tygart said in a statement on Dillashaw's suspension. "It is exactly why strong anti-doping efforts are necessary to protect clean athletes' rights, health and safety and to ensure that those who do succumb to these pressures and decide to break the rules will be held accountable in a real and meaningful way, as in this case."
According to the USADA, Dillashaw is not contesting the suspension.
Coaches Stand Behind Dillashaw
Dillashaw strength and conditioning coach Sam Calavitta said that he and his team would continue to work with Dillashaw, while acknowledging that the fighter had made a serious error.
"Although not right and inexcusable, TJ succumbed to the relentless pressure to win at any cost for the purposes of appeasing his employers, pleasing his fan base and providing for his family, a sentiment that we can all relate to," Calavitta said in a statement.
Dillashaw (16-4) was riding a four-fight winning streak heading into his January fight against Cejudo, and many thought that a win by Dillashaw would not only give him a second belt, but could spell the end of the flyweight division in the UFC.
Instead, Cejudo dominated the fight from the opening seconds, ultimately winning by TKO in just 32 seconds. While the two men had talked about a rematch – perhaps at 135 pounds – Dillashaw's drug test results scuttled that idea last month.
The USADA suspension is likely to damage Dillashaw's legacy as a UFC fighter, casting doubt on his accomplishments in the Octagon.
Some rival fighters also think that Dillashaw's coaching staff should come under more scrutiny. Former teammate Cody Garbrandt – who twice lost to Dillashaw in 2017 and 2018, and previously accused him of using performance-enhancing drugs – called out Dillashaw's head coach Duane Ludwig on Twitter, saying that he knew that his fighter was doping prior to the adverse results.
Oh for sure Duane is crying 😭 that was his life's work invested into him but Duane knew he was on the juice to. What a leader he is! https://t.co/CT4iE3r2aT

— Cody Garbrandt (@Cody_Nolove) April 9, 2019
Dillashaw is the second UFC fighter to test positive for EPO, with lightweight Gleison Tibau also being suspended for two years for using EPO in early 2016.