Thousand Words is now out of the Kentucky Derby futures shadow. And Cezanne is now out of the Derby futures picture. Those are the oddsmakers' takeaways from last weekend's Derby Prep – the Shared Belief Stakes at Del Mar.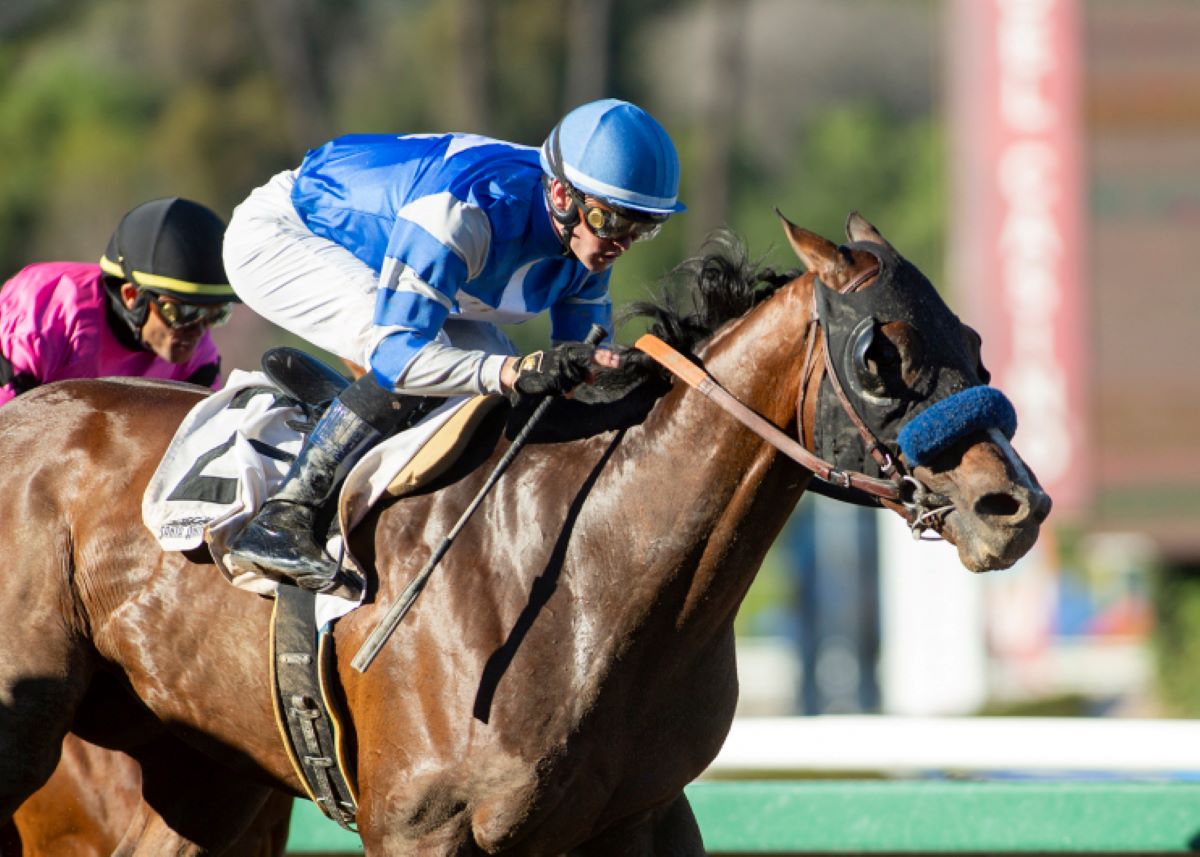 Thousand Words, who spent the spring disappointing and the summer disappearing from the top shelf of Derby hopefuls, re-emerged as a front-rank Derby contender. His victory over Honor A.P. caused both Circa Sports and William Hill to drop his Derby Futures Odds from 35/1 to 12/1.
Meanwhile, Circa's Risk Supervisor, Paul Zilm removed Cezanne from the board after the one-time trendy futures pick finished fourth and last in the Shared Belief. That removed the Bob Baffert-trained $3.5 million colt from Derby consideration in his first graded stakes race. It marked quite the fall for a horse who fell as low as 12/1 on Circa's board. That, after Cezanne opened 55/1 in late May.
After winning his first three races, including the Grade 3 Robert B. Lewis Stakes at Santa Anita, the Baffert-trained Thousand Words opened the year as a top-10 Derby contender. But his stock plummeted after Thousand Words finished fourth in the Grade 2 San Felipe Stakes in early March, and a miserable 11th in the Oaklawn Stakes in April.
Uncle Chuck Tossed Thousand Words Aside in July
Watching Uncle Chuck beat him by four lengths in last month's Los Alamitos Derby didn't do much for Thousand Words' Derby stock. You could have had him anywhere from 30/1 to 35/1 as recently as last week. But 9/1 Thousand Words used his career-tying best 107 Equibase Speed Figure for a three-quarters of a length victory over 1/5 favorite Honor A.P.
The win paid $20.40 and brought 50 Derby qualifying points — enough to put Thousand Words and his 83 points safely in the Churchill Downs gate on Sept. 5.
"I could tell when we got down here that he was a different horse from Los Alamitos, and the real Thousand Words showed up," Baffert said after the race. "His whole mind changed. His color has changed. He had soured out on me, but we got him going the right way. I think he earned his way to the Derby."
Thousand Words Cracks Top Six on Circa's Board
Thousand Words now sits sixth on Circa's Derby Futures board, staring up at usual suspects such as favorite Tiz the Law (+235) and close pursuers Art Collector (+575), Honor A.P. (+600), Uncle Chuck (+775), and Authentic (+850).
"Tiz the Law is still the clear favorite for us," Zilm told OG News via text. "I'm excited to see how Uncle Chuck does this weekend."
"This weekend" is the Grade 1 Travers Stakes at Saratoga, which will give bettors a clearer picture of exactly where Uncle Chuck is in terms of his top-tier Derby counterparts. That's where he'll see Tiz the Law — and his first real test.
Watching Your Odds Fall Without Moving a Muscle
William Hill, however, has seen enough. It dropped Uncle Chuck's odds from 25/1 to 10/1 without him entering a starting gate last week. That came largely in the wake of his commanding victory over Thousand Words at Los Alamitos.
Meanwhile, this may be the last good time to buy Art Collector. The Blue Grass Stakes winner returns to the gate as the favorite in Sunday's Ellis Park Derby. Barring disaster, and provided he runs according to form, Art Collector's odds figure to drop further after Sunday.