Winning the Blue Grass Stakes made Art Collector the latest shiny object for Kentucky Derby bettors to focus on as his odds to win the Sept. 5 Run for Roses plunged across the board.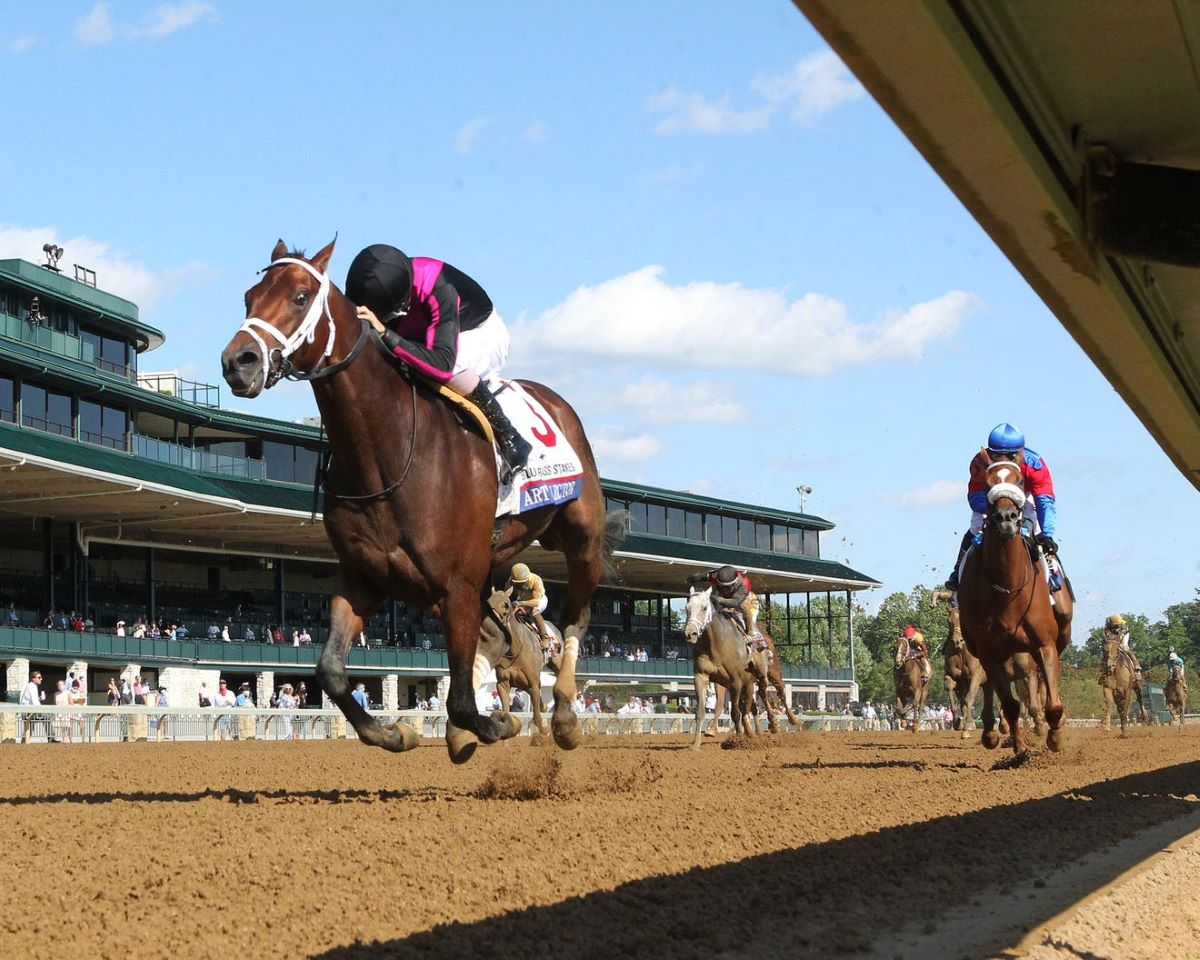 On Circa Sports' Kentucky Derby Futures Board, Art Collector sits at 7/1. He's now the fourth favorite behind Tiz the Law (+220), Honor A.P. (+665), and Authentic (+695).
"We moved him to 12/1 after the race Saturday (and) moved him to 7/1 Saturday night after plenty of action came in on him," Paul Zilm, Circa Sports' risk supervisor, told OG News.
Overseas, Bet365 has the best number on Art Collector: 12/1. He's 8/1 at William Hill, where he sat at 250/1 in March and into April.
Had you discovered Art Collector in late May when Circa's Derby Futures Board opened, he sat there at a juicy 150/1. After Art Collector as the 7/5 favorite went gate-to-wire in a four-horse allowance at Churchill Downs on June 13, Zilm dropped the number to 65/1.
Art Collector's Odds Fall 120 Points In One Month
Despite Art Collector never collecting a stakes victory, the Blue Grass buzz kicked in shortly thereafter, building interest in the son of 2006 Preakness champion Bernardini. With that, Zilm trimmed the number to 30/1 on June 29, and to 24/1 before Saturday's Blue Grass.
Speaking of the Blue Grass, at 2.3/1, Art Collector wasn't even the bettor's shiniest object. That was filly Swiss Skydiver, who went off as a slight 2.2/1 favorite. Art Collector's rider, Brian Hernandez Jr., let Shivaree and Swiss Skydiver set the pace, then pulled up alongside the front-running filly at the mile mark. Hernandez put Art Collector into another gear and pulled away at the sixteenth pole for a 3 ½-length victory that paid $6.60.
En route, Art Collector clocked a 103 Beyer Speed Figure. That's three points better than Tiz the Law's winning Beyer at the Belmont Stakes, and the fastest by any active horse on the Derby trail.
A Career Win for a Journeyman Trainer
Not only was this Art Collector's first graded stakes win, but trainer Tommy Drury's first in his nearly 30-year career. The epitome of the journeyman trainer, Drury's horses primarily turn up at places like Indiana Grand and Turfway Park – second-tier tracks. He has 470 career victories and $8.2 million in earnings in a career dating to 1991.
Drury backed into Art Collector because his previous trainer, Joe Sharp, allegedly had 12 horses flunk drug tests. Those horses included Art Collector, who gave back a November allowance victory at Churchill Downs when he reportedly tested positive for levamisole, a worm-killer that is sometimes used as a PED.
That prompted Art Collector's owner, Bruce Lunsford, to move him to Drury. Originally, that was just to keep him fresh for another trainer. But after Art Collector won that May allowance, Lunsford made Drury his permanent trainer.
"It's been a little bit of a roller coaster ride," Drury said after Saturday's win. "Everybody was fighting the same thing with COVID-19 and the uncertainty. I'm at a loss for words. It takes a village to get these things; there's a lot of people who have done their part. I'm just honored to be able to share this with my staff and everyone that worked to get him here. It took my whole life just to get to this one win."