Magnus Carlsen suffered a rare disappointment late in 2021, failing to defend his titles in either discipline at the World Rapid and Blitz Chess Championships. But the World Chess Champion gets a chance to start the new year on the right foot as he leads the field at the Tata Steel Chess Tournament in Wijk aan Zee, the Netherlands beginning on Jan. 15.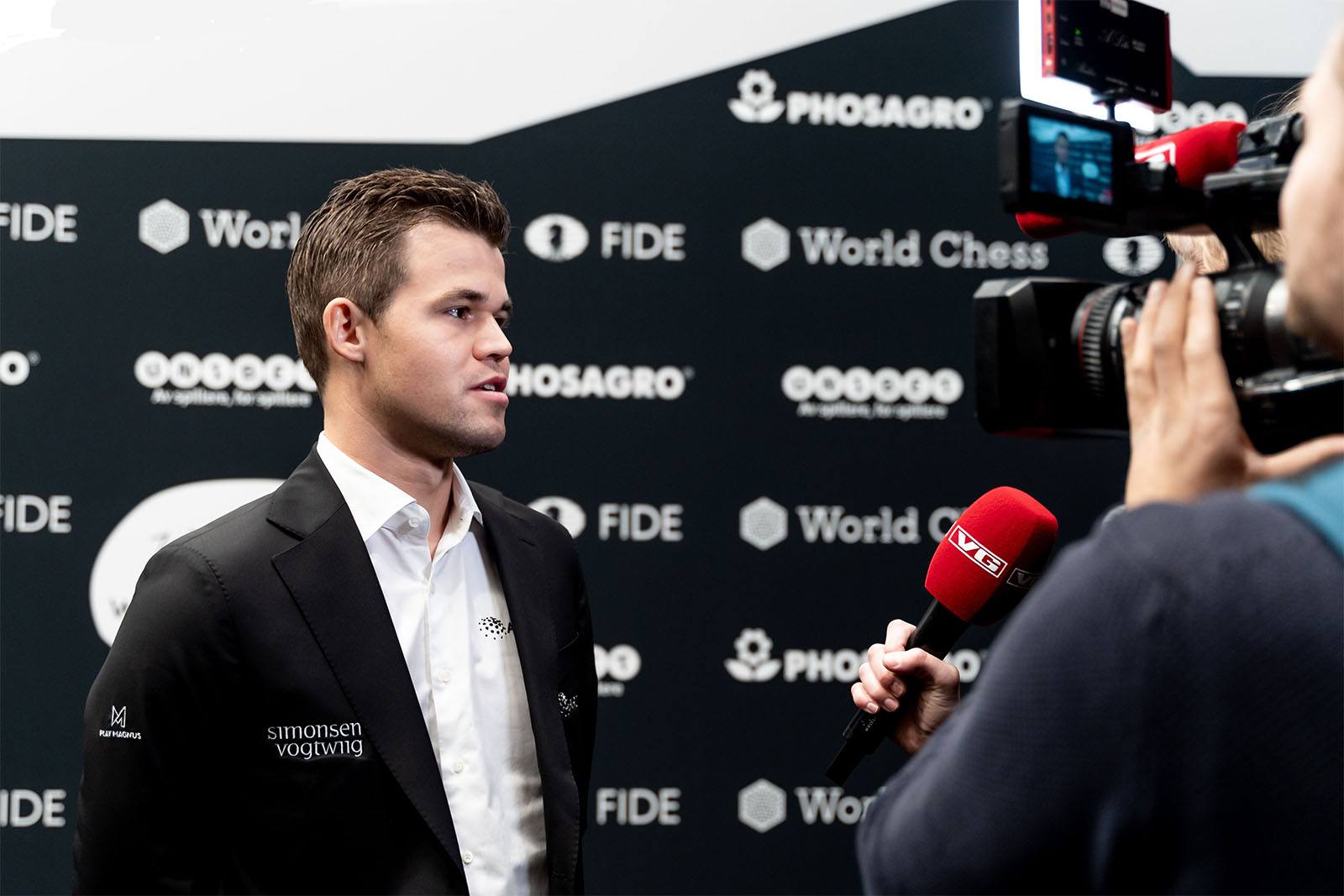 Carlsen leads a field of 14 grandmasters in the Masters section of the Tata Steel Chess Tournament, an event he has won a record seven times in his career.
Carlsen, Caruana top Tata Steel Masters field
Unibet lists Carlsen as the clear -195 favorite to win the Tata Steel Masters again this year. To do so, he'll have to contend with one of the more interesting fields in elite chess; one that combines a mix of world-class players with lesser-known grandmasters.
It's a combination that tends to encourage more dynamic play. The top players know they'll need to score well against the bottom of the field to contend for the title, meaning they often play for wins, especially with White. That, in turn, creates more chances for the lower-ranked players to score upsets over the course of the 13-game round-robin.
In most years, the eventual winner scores at least nine points. That's equivalent to a plus-five score, meaning the winner has needed five more wins than losses by the end of the tournament.
---
Tata Steel Masters Odds (via Unibet)
Magnus Carlsen: -195
Fabiano Caruana: +390
Anish Giri: +1150
Jan-Krzysztof Duda: +1600
Shakhriyar Mamedyarov: +2000
Richard Rapport: +2000
Daniil Dubov: +3000
Sergey Karjakin: +3000
Jorden van Foreest: +3000
Andrey Esipenko: +5000
Santosh Gujrathi Vidit: +5000
Sam Shankland: +10000
Nils Grandelius: +25000
Praggnanandhaa Rameshbabu: +25000
---
Carlsen isn't the only former winner in the field. Fabiano Caruana won the 2020 edition of the Tata Steel Masters, and rates as the second seed in this year's field. Unibet lists the American grandmaster as the +390 second choice to win the tournament. Sergey Karjakin (+3000) won at Wijk aan Zee in 2009, and defending champion Jorden van Foreest (+3000) will try to spring a second surprise win in a row, despite coming in as the 12th seed.
Organizers add Challengers section, new tiebreak rules
Outside of Carlsen and Caruana, Anish Giri (+1150) has the best chances to win the tournament. Giri is still searching for his first Tata Steel Masters title, after falling to fellow Dutch grandmaster van Foreest in an Armageddon playoff last year. That marked Giri's third runner-up finish in his home country's premier chess event. Young guns Jaz-Krzysztof Duda (+1600) and Richard Rapport (+2000) also expect to contend.
Should the tournament end in a tie, organizers have put new tiebreaking procedures in place this year. Now, all players tied for first place will compete in blitz games; previously, only the top two on tiebreakers fought for the title in an Armageddon game. That rule excluded grandmaster Alireza Firouzja last year, despite the fact that he was tied with Giri and van Foreest, a situation that only exasperated Firouzja's frustration with how the tiebreak was handled. Firouzja declined to play in this year's Tata Steel Masters after failing to come to a financial agreement with organizers.
Chess fans can also look forward to the return of the Tata Steel Challengers group, which will feature a number of grandmasters and international masters playing in a strong secondary tournament.
"In the Tata Steel Challengers Group, nine participants [have] never played in Wijk aan Zee before," tournament director Jeroen van den Berg said in a statement. "It is absolutely impossible to indicate a favorite in this group, which makes it very exciting to follow."
The Tata Steel Chess Tournament will conclude on Jan. 30. Players will play once per day with classical time controls, with three rest days built into the schedule.