Santosh Gujrathi Vidit won two of his first three games to take the early lead in the Tata Steel Chess Tournament in Wijk aan Zee, Netherlands, sitting a half-point ahead of five others heading into the first rest day.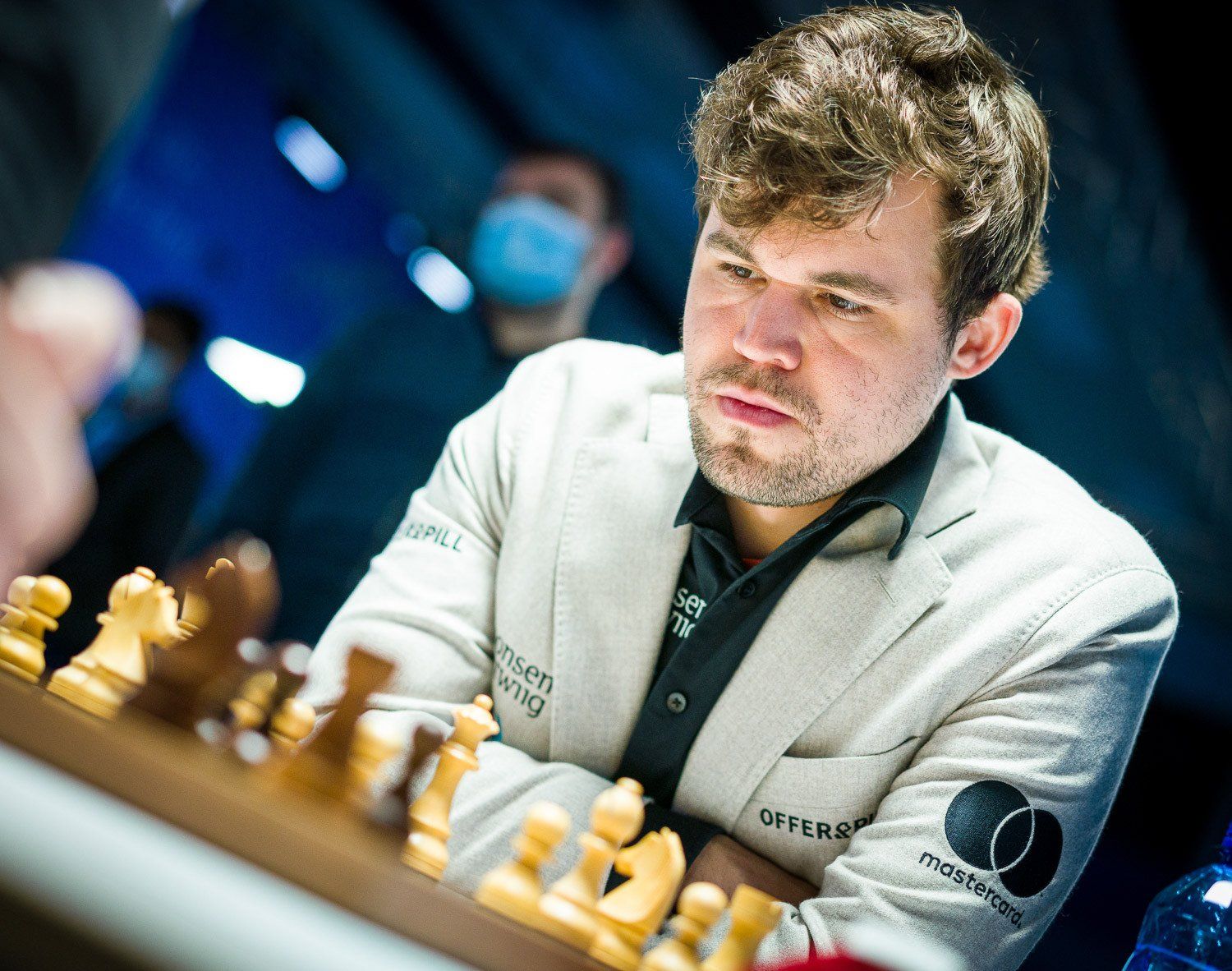 Vidit defeated both Daniil Dubov and Sam Shankland to jump out to an early +2 score, outpacing the field in the early going.
Carlsen can't find win vs. van Forrest
Unibet now lists Vidit as the +600 second choice to win the Tata Steel Masters, behind only world champion Magnus Carlsen. The Norwegian remains a strong -250 favorite to win the event for a record-extending eighth time.
Tuesday's fourth-round saw just two decisive results. Carlsen took White against Jorden van Foreest, who served as a second for Carlsen in last year's World Chess Championship match. Carlsen managed to create chances on multiple occasions, but couldn't find the winning technique and settled for a draw. That left both players on 2.5 points as part of the second-place group.
"A lot of crazy things happened and I still have to process the game, but it was definitely a fun game," van Foreest said after the game. "Probably what I was doing was not very correct, but I thought if I slow play it I'm going to get positionally squeezed, so I wanted to go for some complications, and at least I think then the White position is tough to play, but it was definitely a crazy game."
Shakhriyar Mamedyarov scored his first win of the Tata Steel Masters by beating Jan-Krzysztof Duda as White. While the game appeared to be headed for a draw early on, a mistake by Mamedyarov kept the match going in the middlegame. Duda took advantage, getting two pieces for a rook and pawn. But he lost the thread of the position as Mamedyarov coolly converted the endgame to pick up a full point. That allowed Mameyarov to join the five-way tie for second on 2.5 points.
Praggnanandhaa earns first Tata Steel win
Other leaders scored draws to stay in touch with each other. Vidit retained his sole lead by drawing Andrey Esipenko to go to a full three points. The draw kept Epispenko in a tie for second along with Richard Rapport, who drew Sam Shankland with Black.
♟ | This was round 4! #TataSteelChess pic.twitter.com/GdWQsgoJ4X

— Tata Steel Chess (@tatasteelchess) January 18, 2022
Also picking up his first win was youngster Praggnanandhaa Rameshbabu. The 16-year-old Praggnanandhaa broke through in the Grunfeld to beat the struggling Nils Grandelius, who sits on just a half-point after four rounds.
"It's a very important win for me," Praggnanandhaa said after the victory. "It gives me huge confidence of course. Yeah, I really wanted to win today with the white pieces."
Fabiano Caruana remains the +900 third choice to win the Tata Steel Chess Tournament, despite starting with four draws. Rapport (+1100) and Mamedyarov (+1400) also sit among the top picks at Unibet, ahead of Duda (+2500), Esipenko (+3000), and van Foreest (+3000).